Nikki Haley Sounds Off On Whether She Fears The Wrath Of Donald Trump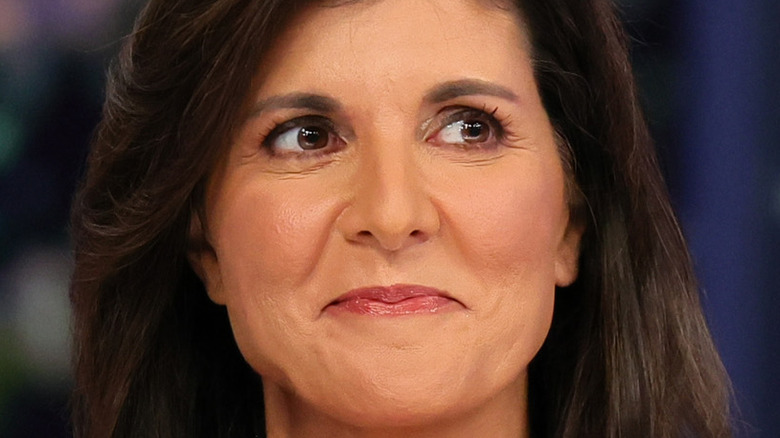 Theo Wargo/Getty Images
While most of us have never actually run for president against Donald Trump, we all know how it usually goes for folks who do. Now that previous UN ambassador and former South Carolina governor, Nikki Haley, has officially announced her 2024 presidential run, she's going to be the next presidential hopeful going head-to-head with Trump for the coveted title. Trump loomed large over Haley's presidential campaign video, in which she insists that she doesn't "put up with bullies," per Twitter. But, how does she really feel about the bullying she's sure to endure when the presidential race starts to heat up?
This will be Haley's first time running against the former president, but it's not her first time dealing with him. She's had a relationship with Donald Trump, as well as his in-laws, The Kushners, for quite some time. In fact, while Haley denies the claims made about her in former secretary of state, Mike Pompeo's memoir, "Never Give an Inch: Fighting For the America I Love," Pompeo insisted that Jared Kushner and Ivanka Trump pushed for Haley to be Trump's running mate. It's clear that Haley will no longer be backed by anyone in the Trump clan when it comes time for her presidential campaign to really get underway. But, regardless of what ultimately transpires, one can only imagine how Nikki Haley might be mentally preparing for the long and arduous path between her and the title of "first woman president of the United States."
What Nikki Haley has to say about her imminent battle with Trump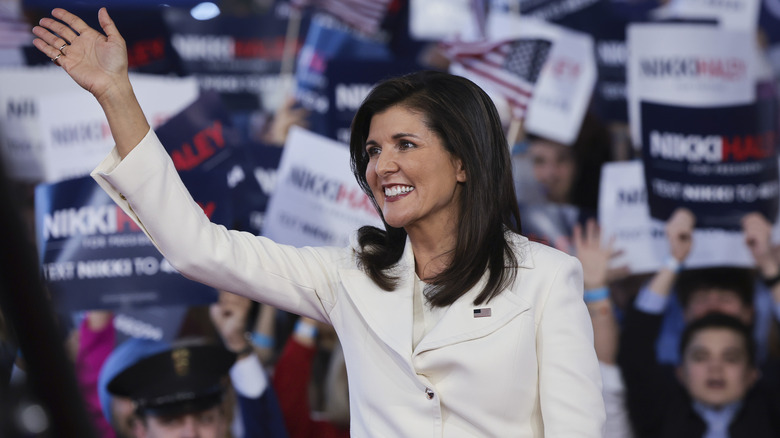 Win Mcnamee/Getty Images
While the difficulties Nikki Haley will face when running for president against Donald Trump are inevitable, she does still have a history with the former president. In fact, rumor had it that Haley actually called Trump and asked for his blessing before announcing her run. In an exclusive interview with "TODAY," Haley addressed these claims, saying, "I'm going to keep that phone call personal. I didn't ask, I told. I thought we needed to go in a new direction ... It is time for a new generation of leaders. You shouldn't have to be 80 years old to get to Washington."
While she's staying tight-lipped about the conversations she's had with the former president, it's safe to assume that Trump won't be a fan of anyone who's running against him –– at least not publicly. When asked if she's afraid of how Trump might attack her over the course of her campaign, Haley insisted, "Not at all. Not one bit, I've worked with him. He's known for doing that; I got a job to do." She later added, "Whenever I'm kicked, I always kick back — and he knows that." Whether Haley will be able to defeat Trump remains to be seen, but one thing is for sure: kicking back will be necessary.