King Charles' Latest Plans To Slim Down The Monarchy Could Have Consequences For Harry And Meghan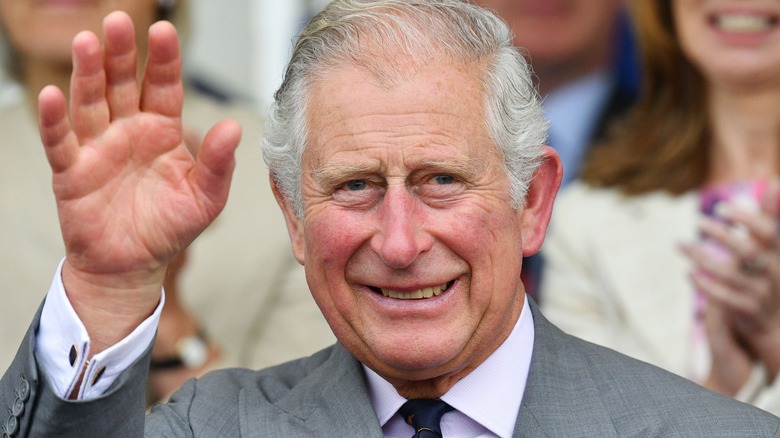 Wpa Pool/Getty Images
In the run-up to King Charles III taking over from his mother, the late Queen Elizabeth II, there was plenty of discussion about how the future king was planning to "modernize" the British monarchy. As a royal insider told Us Weekly at the time, Charles was adamant that any perceived freeloaders, or loose cannons, in their ranks would be cut off financially — particularly given the number of scandals his family endured in recent years, including Prince Andrew's heavily publicized sex abuse lawsuit.
The king was said to be working in tandem with his eldest son, Prince William, to ensure that they were on the same page moving forward. The duo had reportedly made "the big decision [of] making and creating a slimmed down monarchy," with the source confirming, "The way William and Charles see it, less people means less drama." Considering the Duke and Duchess of Sussex stepped down from their roles in 2020, they wouldn't appear to be in the firing line for any proposed changes. 
However, rumors have been circulating ever since Charles took the throne that he's preparing to strip Meghan Markle and Prince Harry of their remaining titles. And, according to one royal commentator, it may be happening sooner than they think, which could bring devastating consequences. 
The king may decide to force the Sussexes to give up their titles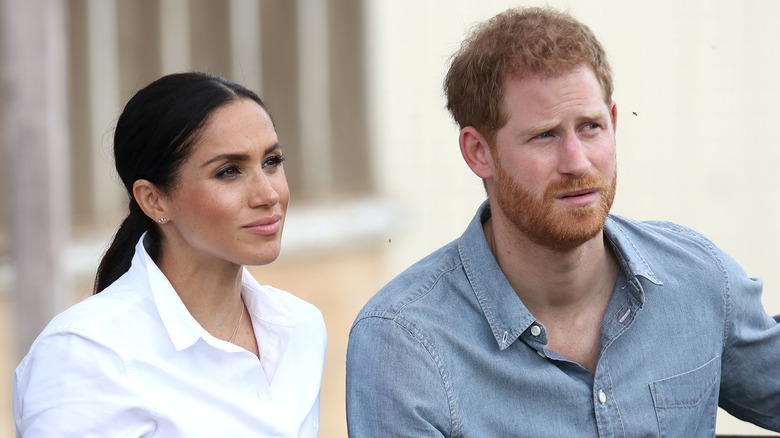 Chris Jackson/Getty Images
King Charles III's plans to bring The Firm into the future whether they like it or not are already in progress, with the Daily Mail reporting that His Majesty is actively looking to cut back on royal expenditure. Considering he's now in control of the highly lucrative Duchy of Cornwall, Charles wants to ensure that nobody is spending unnecessarily and has requested that all family members start budgeting accordingly. He's even looking into where the Duchy funds currently go, which may lead to certain lower-ranking royals losing their lavish second homes or pricy show ponies.
Royal commentator Daniela Esler reckons the king could even penalize Meghan Markle and Prince Harry too, as she claimed in the New Zealand Herald. This could have a knock-on effect on the Sussexes' ability to earn money, which would be disastrous for them considering one royal expert reckons Meghan and Harry's finances are in dire straits. Given that Charles has already kicked Prince Andrew out of his apartment at Buckingham Palace, per The Sun, and seems set on paring back his annual allowance considerably, there's no telling what the king will decide to do about the couple.
It would take an act of parliament to revoke Harry's titles officially, and likewise Andrew's too, but anything is possible in this new, future-focused monarchy Charles is building.