The Reason King Charles And Queen Camilla's Coronation Will Make History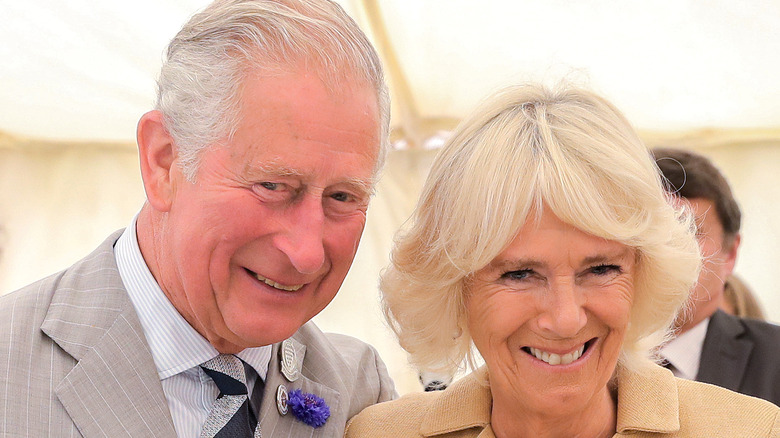 Chris Jackson/Getty Images
King Charles III is gearing up for his May coronation. Details for the event have been confirmed by the royal family, with the official crowning taking place on May 6. While Charles has been formally acting as monarch since the heartbreaking death of Queen Elizabeth II, the coronation is a ceremonial event that ties Charles to the Church of England. The United Kingdom's monarch does not need to participate in this formal ceremony, as Edward VIII chose to do. Charles, however, has opted for the event.
Charles will not be the only member of the royal bunch that will be celebrated at the coronation. His wife, Camilla Parker Bowles, will be formally crowned queen consort, a title Queen Elizabeth chose to bestow on her prior to her passing. This came with some backlash, as Camilla was seen as the other woman when Charles was married to the beloved Princess Diana.
Their unconventional relationship is not the single different circumstance surrounding Charles and Camilla. The pair will make history at the coronation for an interesting reason.
Charles and Camilla are making history for this reason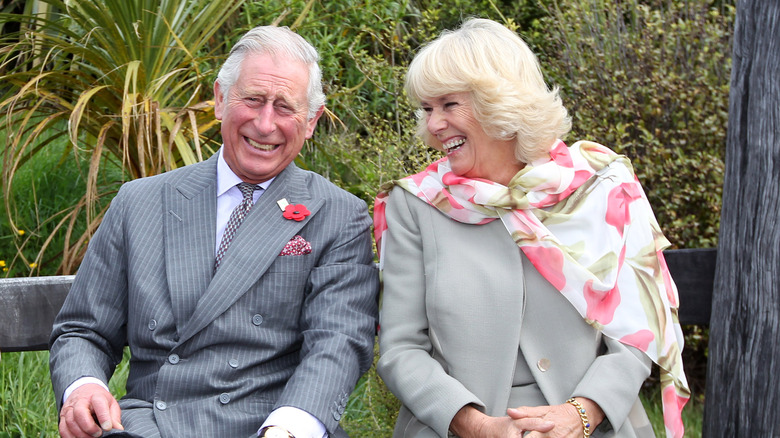 Rob Jefferies/Getty Images
King Charles III and Queen Camilla will be making history at His Majesty's coronation this May. Not only will this be the first crowning of a new monarch in the 21st century, as Queen Elizabeth II's impressive reign has come to a close, but the royal couple will also be the oldest king and queen consort crowned. Charles will be 74 years old, while Camilla will be 75.
To put their ages into perspective, Queen Elizabeth was just 25 years old when she took the throne — Charles was three at the time. Regardless of his age, there is no argument that he is not fit for the crown, as he has spent his entire life in the royal spotlight.
According to Sky History, the oldest recorded British monarch before Charles was crowned in their mid-60s. Because of his age, many royal fans were hopeful that Charles would pass the crown on to his son, William, the Prince of Wales. However, he decided to follow tradition and take over his mother's role as the leader of the United Kingdom.