Princess Diana Wasn't At Anne's Royal Wedding. Here's Why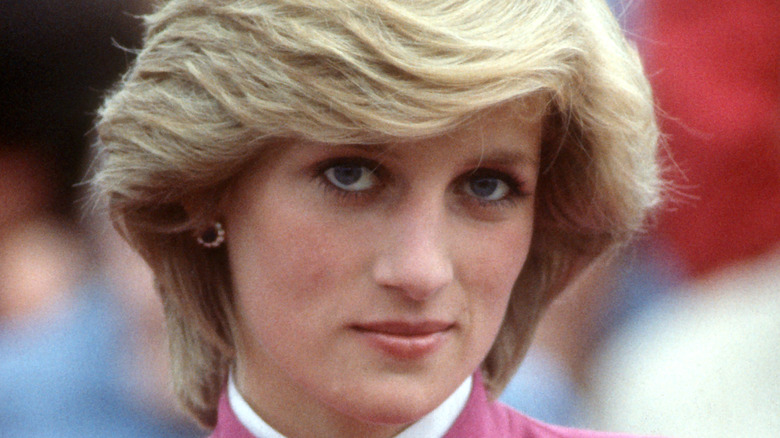 Anwar Hussein/Getty Images
Think it's headache-inducing to organize a major family event? Buckingham Palace is here to say, "Hold my beer" (or Earl Grey, perhaps). The senior British royals don't do anything halfway, so when an important occasion arises — such as King Charles's upcoming, history-making coronation — their staff spends months making sure every detail is just right, from the food to the decorations to the last stitch of a royal robe. FYI, it took 20 years to plan Queen Elizabeth II's funeral in advance. 
And if we mere commoners have problems figuring out our guestlists and seating arrangements, imagine how tough it is for The Firm. There are some protocols that simply have to be followed: For instance, at the queen's funeral, her children, their spouses, and Prince William and his family were placed in the front row, followed by the next-ranking royals. Representatives from the British Commonwealth countries, meanwhile, were placed ahead of other heads of state, including President Biden. 
Similar considerations will no doubt be made while planning the king's coronation. It's generally assumed that all significant members of the royal family will attend official events either as regular or featured guests, but sometimes circumstances make that tricky. For instance, Prince Harry, the Duke of Sussex, may not be there to see his father crowned because of their ongoing feud. His late mother was put in a similar situation. She and Princess Anne were reportedly at odds. Is this why Diana wasn't at her second wedding? 
The royal sisters-in-law reportedly weren't very close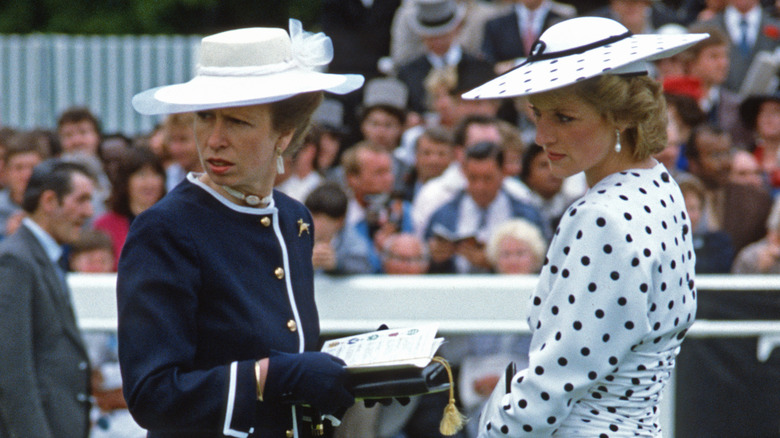 Anwar Hussein/Getty Images
Maybe it's something about royal sisters-in-law. The relationship between Catherine, the Princess of Wales, and Meghan, the Duchess of Sussex, is similar to the one Princess Anne had with the late Princess Diana. Like Meghan, Diana was praised for being a refreshing change from typical, reserved British royals, while simultaneously criticized for her modern approach. And like Kate, Anne was a down-to-earth traditionalist who wasn't taken by her sister-in-law's love of fashion and attention. 
Vanity Fair quoted royal authors who claimed that Anne made no secret of her dislike for her older brother's wife. A news clip used in the HBO documentary "The Princess" shows Anne being asked for her reaction to the birth of Diana's first son: "I didn't know she had one," the Princess Royal admitted curtly. The fact that Anne wasn't asked to be a godmother to either Prince William or Prince Harry was also considered to be a sore spot. 
In public, at least, the two women denied harboring any ill will. In a 1985 TV interview, Diana asserted she admired Anne's work ethic, noting, "We've always hit it off very well, and I just think she's marvelous." Diana also clarified that she and Charles would have named Anne as a godmother if either of their children was a girl. In another TV interview, Anne described reports of a feud as "fairy stories." And yet, Diana was left out during an important day in Anne's life.
The timing of Princess Anne's wedding was awkward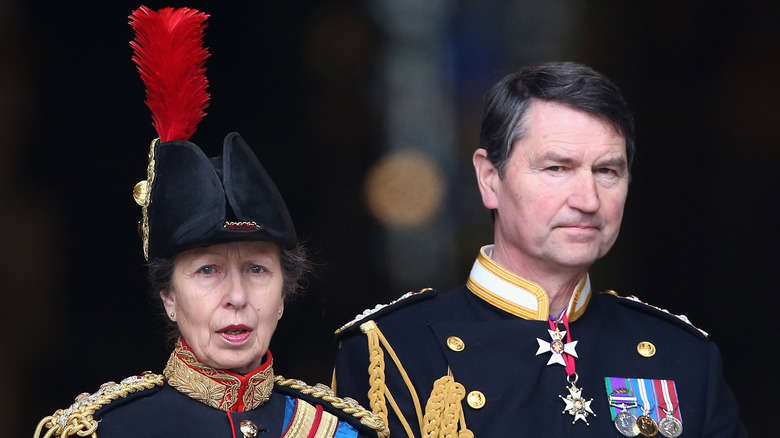 Chris Jackson/Getty Images
Like King Charles, Princess Anne has been married twice. Her first marriage, in 1973, was to Capt. Mark Phillips, a fellow equestrian. As the first of Queen Elizabeth II's children to marry, she was expected to have a grand wedding, and Anne didn't disappoint. The ceremony took place at Westminster Abbey before more than 1,500 guests, with Anne wearing the same tiara that her mother had donned for her own nuptials. The couple went on to have two children, Peter and Zara Phillips, before separating in 1989. 
Again echoing her older brother's romantic history, Anne was involved with Commander Timothy Laurence, the queen's equerry, while still technically married. She and Laurence maintained an under-the-radar relationship before finally tying the long in 1992, shortly after her official divorce from Phillips. Because of the Church of England's laws against divorcées remarrying in the church, the couple wed in a Presbyterian church in Scotland instead. Only 30 close family members and friends witnessed this ceremony, but Princess Diana wasn't among them. 
As Hello! magazine explains, she and King Charles had just announced their separation after years of marital strife. The awkwardness of having her there would have overshadowed the joy of the day. Anne has never discussed her feelings about leaving Diana out of her wedding. However, insiders claim that the Princess Royal was deeply regretful for not making more of an effort to support Diana prior to her death.