Why Queen Camilla's Grandchildren Will Take Over A Role Traditionally Held By Duchesses At King's Coronation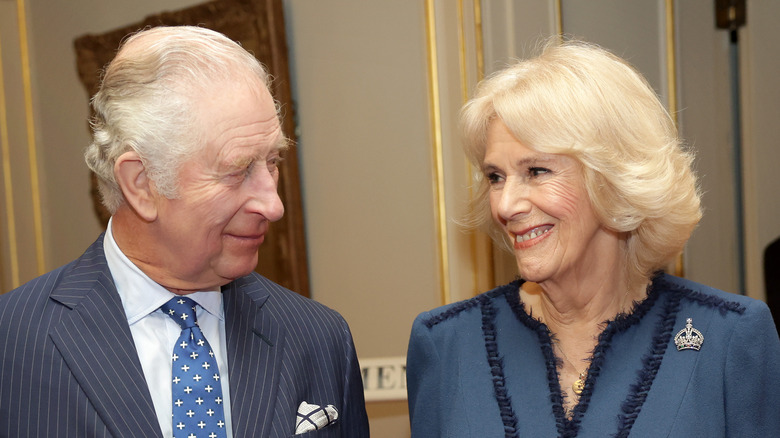 Chris Jackson/Getty Images
As more details of King Charles' coronation are confirmed, we're starting to get a better idea of what this historic event will look like. While all royal events have some traditions and ground rules, we already know that some things about King Charles' coronation will be different than Queen Elizabeth's. In line with Charles' beliefs, he's aiming to make sure his coronation isn't too ostentatious or wasteful in terms of money, and he also wants to put focus on being climate-friendly. Charles' desire to honor traditions while still having an event aligned with his beliefs and what his reign will represent is piquing fans' interest regarding what other twists the new King may put on his coronation.
Charles' coronation isn't just a big day for him; it's also a big day for Queen Consort Camilla. Sources say that she wants her own family to be included in the festivities. Consequently, it's been reported that the King and Queen are interested in getting Camilla's five grandchildren involved in the coronation. But, the children won't just be attending the event. They're actually going to be playing a major role in what is considered one of the most sacred moments of the entire coronation. This decision isn't just a major honor for Camilla's grandchildren; it also makes a statement about the new state of the royal family. 
How Camilla's grandchildren will assist with the coronation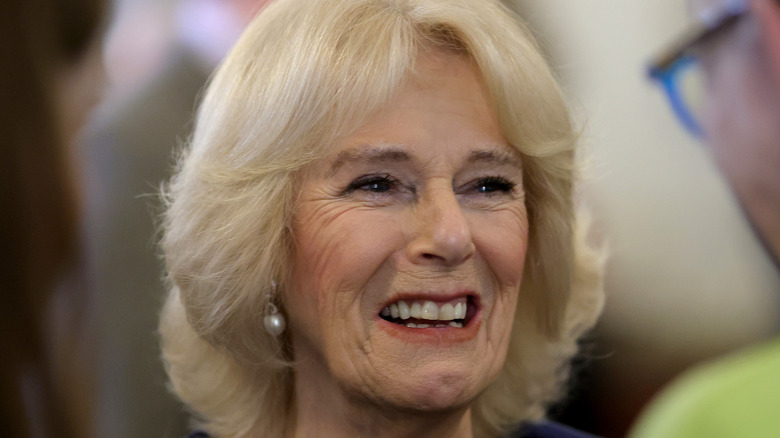 Chris Jackson/Getty Images
Just as King Charles III has children with his first wife, Princess Diana, Camilla also has children from her marriage to Andrew Parker Bowles. From her two children, Tom and Laura, Camilla has five teenage grandchildren, and she plans to include them in her husband's coronation. During the ceremony, it would be traditional for duchesses to hold a canopy over Camilla and anoint her with holy water in what is considered one of the most important moments of the coronation. A source close to the royals told The Times, however, "The Queen Consort has said she does not want duchesses. She would like it to be her grandchildren."
Both Charles and Camilla reportedly have a very close relationship with the Queen Consort's grandchildren, 15-year-old Lola and Eliza, 13-year-old Freddy, and 13-year-old twins, Gus and Louis. Giving them a prominent role in the ceremony will certainly make a statement about the royals' blended family. "It sends a nice signal and is quite a bold move," the source added. "It is another example of the King and Queen Consort being unafraid to shake things up a bit to reflect the realities of modern life, of which a blended family is a central element." Surely, reflecting the pair's entire family should be a key part of Charles' coronation, and it seems that this is the perfect way to get Camilla's side involved.