All The Times Jack Was Presumed Dead On Days Of Our Lives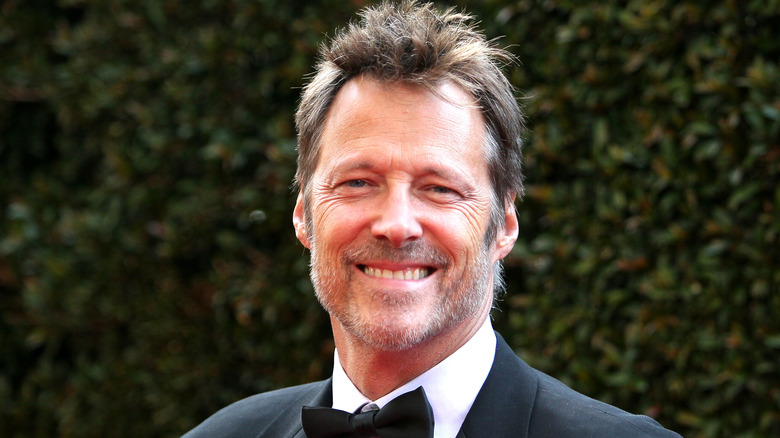 David Livingston/Getty Images
"Days of Our Lives" viewers first met Jack Deveraux in 1987. The character has been portrayed by multiple actors over the years, including Joseph Adams, James Acheson, Steve Witmer, Mark Valley, Steve Wilder, and most famously, Matthew Ashford. Jack originally came to Salem suffering from a life-threatening disease and looking for Kayla Brady (Mary Beth Evans). Along the way, Jack's life has been full of dramatic twists and turns. He found out that he was the biological brother of Steve Johnson (Stephen Nichols) and Adrienne Kiriakis (Judi Evans), and even became a bit of a villain before meeting the love of his life Jennifer Horton (Melissa Reeves) and getting his life together.
However, Jack's life has been anything but easy. He's been arrested multiple times and dealt with many family issues, such as the illness of his daughter Abigail as a baby, having an affair with Jennifer's mother, and finding out that he had a secret daughter named Gwen Rizczech (Emily O'Brien). Jack has been kidnapped and dealt with many health issues of his own, as well as those of his wife Jennifer. He was also forced to grieve the heartbreaking death of his daughter, Abby.
Throughout the decades, Jack has also been presumed dead many times. However, he always seems to return to the land of the living to reunite with his loved ones.
Jack was thought to be murdered by the Salem Stalker
Tibrina Hobson/Getty Images
In 2003, a serial killer dubbed The Salem Stalker began to terrorize fan-favorite characters on "Days of Our Lives." The killer was unlike any other that the soap opera had seen, because they targeted some of the most beloved characters in the show's history. The murderer shockingly killed off the show's matriarch Alice Horton (Francis Reid), as well as long-running Salemites such as Maggie Horton (Suzanne Rogers), Roman Brady (Josh Taylor), Doug Williams (Bill Hayes), Abraham Carver (James Reynolds), Victor Kiriakis (John Aniston), Caroline Brady (Peggy McCay) and others like Tony DiMera (Thaao Penghlis) and Cassie Brady (Alexis Thorpe). One of the stalker's most shocking victims was Jack Deveraux.
Of course, Jack's family mourned his death, along with the rest of their friends and family members. Eventually, it was discovered that Dr. Marlena Evans (Deidre Hall) was the elusive killer. However, it all turned out to be a shocking surprise when Marlena found out that she didn't murder anyone. Instead, the DiMera family was behind the Salem deaths, and all of the victims were still alive and being held hostage on a remote island. Eventually, the secret was revealed and the presumed dead Salem fixtures were rescued and returned home to their loved ones.
Jack was held prison in Europe while presumed dead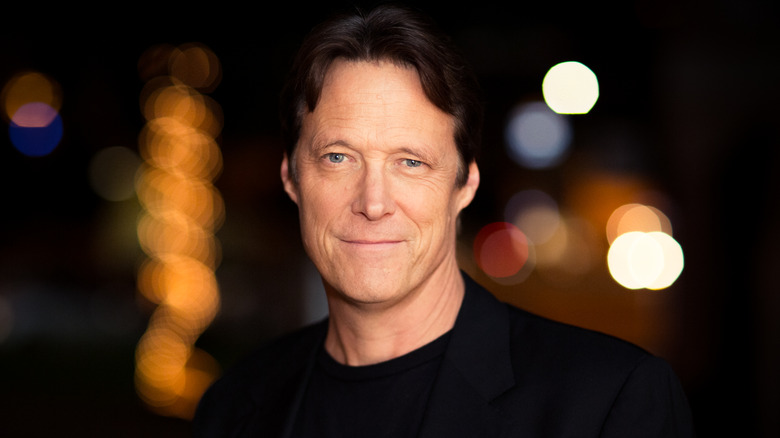 Greg Doherty/Getty Images
Although Jack Deveraux was delighted to be rescued from the tropical island where he was kept captive along with other presumed dead "Days of Our Lives" characters, his luck didn't change following his rescue. Instead, things went from bad to worse for Jack. While Jack was being held on the island, his wife Jennifer Horton was at home in Salem preparing for the birth of their second child, a baby boy. However, when she heard that Jack may be alive somewhere, she wanted to join in the rescue efforts. She headed to the island to find Jack, and chaos ensued. Jennifer's plane crashed and she gave birth in the jungle. Meanwhile, a dangerous storm seemingly took Jack's life and Jennifer had to return home without her husband.
Of course, Jack wasn't really dead. It was later revealed that he was held prisoner in Europe. Jack did all that he could to escape the horrific situation, and when he finally freed himself, he returned home to Salem to reunite with Jennifer and their two children. Jennifer was thrilled to have Jack back in her life, and Jack got to bond with his son, Jack Jr. or JJ for short. Sadly, this wouldn't be the only time that the family believed Jack to be dead and gone.
Jack faked his death after being diagnosed with a blood disease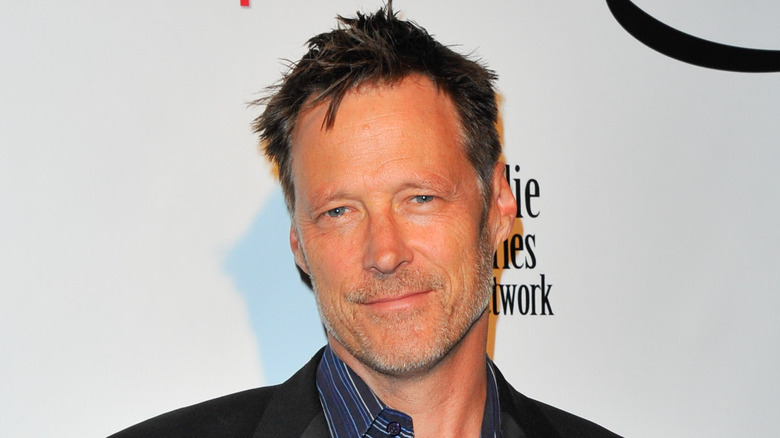 Lilly Lawrence/Getty Images
"Days of Our Lives" viewers watched as Jack Deveraux and Jennifer Horton resumed their lives in Salem following the drama of the island. The couple was happily raising their two kids together when tragedy struck them again. Jack was diagnosed with a rare blood disease and was told that he didn't have much time to live. During this time, Jennifer's former love, Frankie Brady (Billy Warlock) had returned to Salem.
Jack saw an opportunity to ensure that his family was taken care of after he passed away. So, he made Frankie promise to look after Jennifer and the kids in his absence. Frankie promised Jack that he would take care of his family, and Jack decided to fake his death by staging a car accident in hopes that his family wouldn't have to watch him fade away.
Jack was successful, and when everyone thought he was gone, Jennifer married Frankie. Meanwhile, Jack was eventually found by his brother Steve Johnson and brought back to Salem. Frankie then found an experimental drug that ended up saving Jack's life. Jennifer and Frankie went their separate ways and Jen ultimately reconnected with a healthy Jack. The two later moved to Europe with their family, and Frankie left town.
Jack died saving Abigail from peril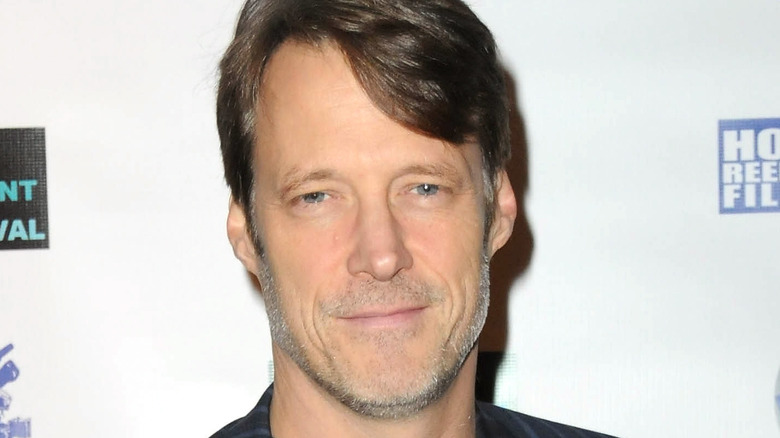 Albert L. Ortega/Getty Images
Once Jack Deveraux and Jennifer Horton were back in Salem, fans couldn't get enough of their adorable family. The couple seemed to have a great relationship with their daughter, Abigail. Although there were many ups and downs, Jack did what he could to be a good father, and when disaster struck, he proved to "Days of Our Lives" fans just how much he loved his oldest child.
During a big Salem event, things went terribly wrong. A gas leak in the underground tunnels of Salem caused explosions all over the fictional midwestern town and resulted in tons of structural damage and injuries. During the intense event, Jack, Jennifer, and Abigail did all they could to stay safe and attempt to get out of danger alive. However, what they didn't count on was Abigail nearly dying in an elevator collapse. Thankfully, the young woman had her father by her side, as he rushed into the elevator and pushed her out just before it crashed to the ground floor, seemingly killing Jack on impact.
Jennifer and Abigail were stunned by Jack's death and his heroic actions, and they believed him to be gone for good this time around. However, that wasn't the case.
Jack returned from the dead thanks to Dr. Rolf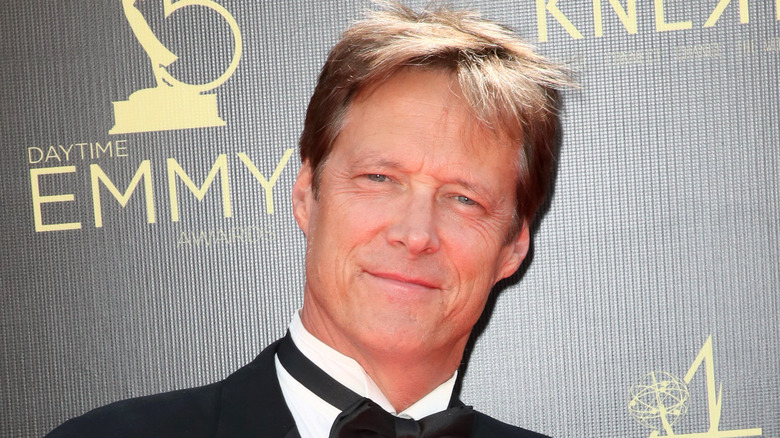 David Livingston/Getty Images
For years, "Days of Our Lives" fans believed that Jack Deveraux had died saving Abigail's life. However, in 2018, Salem was shocked when Jack showed up in town with none other than Jennifer Horton's old nemesis Eve Donovan (Kassie DePaiva) on his arm. Jack was obviously alive and well and had been brought back to life by Dr. Rolf's miracle resurrection serum. The same serum that saved Will Horton, EJ DiMera, Vivian Alamain, and so many others. Of course, Jack had no memories of his previous life in Salem, or his family.
Jennifer tried her best to get through to Jack, who seemed to only have eyes for Eve. However, after trying to recreate one of the couple's most romantic moments, Jack's memories finally came flooding back to him. Jack dumped Eve and immediately reunited with Jennifer. He also reconnected with Abigail and JJ as he settled back into life in Salem.
Jack is definitely a character that "Days of Our Lives" fans will never forget. The drama he's endured and his knack for rising from the dead makes him one of the most memorable soap opera characters to ever appear on the series.