The Young And The Restless' Melissa Ordway Celebrates Her Very Own Coronation Day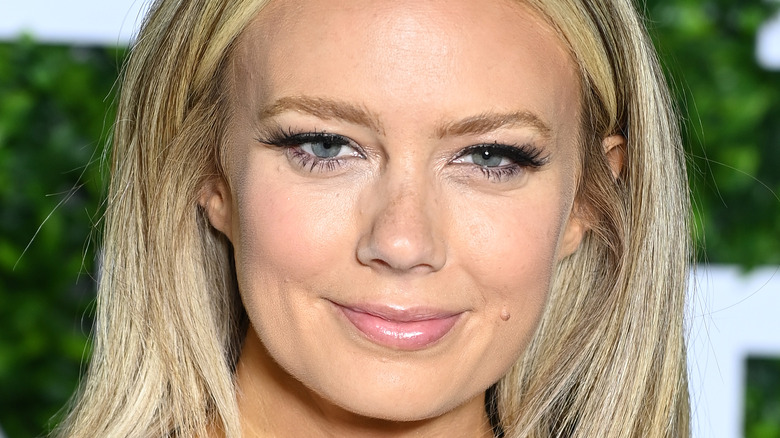 Pascal Le Segretain/Getty Images
One of the benefits of social media is that it allows fans unprecedented access to their favorite stars and celebrities, and it provides a way for said stars and celebrities to open up about potentially sensitive issues on their own terms. For "The Young and the Restless" star Melissa Ordway, it's given her a chance to be candid about her decision to adopt her oldest daughter, Olivia, in April 2016. During a recent Q&A on Instagram, a fan asked Ordway about why she and her husband, Justin Gaston, who's also appeared on "The Young and the Restless," chose to adopt. Rather than say the matter was private, Ordway was honest about their decision.
"I had always thought about adopting, and it's something that has always been in my heart. And then, when Justin and I met, it was something that we talked about, and we really prayed about it. As soon as we made the decision to adopt, every door opened, and it was totally what we were supposed to do. I feel like God just made Olivia in someone else's tummy. She was always meant to be our daughter. She was always meant to be in our family. We love her more than anything. It was the best decision ever," Ordway shared.
And because Olivia was adopted, that means Ordway and her family have one more special day they celebrate her — her Coronation Day.
What Coronation Day means to Melissa Ordway's family
On Monday, February 27, Melissa Ordway took to Instagram to share a sweet video of the moment her daughter Olivia's adoption became official. "HAPPY CORONATION DAY!!!!!!!," Ordway wrote. "We won't let a tummy bug or the rain get in the way of celebrating our favorite day of the year! Olivia, my little angel. A gift from God. We are so thankful to be your parents. Your kind heart and incredible spirit inspires me everyday. This video is the moment it became official on paper, but it was always official and meant to be," she continued. Ordway has written her fair share of beautiful Instagram posts in Sophie's honor, but this day was all about Olivia.
Rather than referring to it as "Adoption Day," Ordway and her family refer to the special day as "Coronation Day." Following the video from the life-changing moment from five years earlier, Ordway shared a video of Olivia blowing out candles atop some yummy-looking donuts, as well as sweet snaps of Olivia and her younger sister Sophie, with a sign that says "Happy Coronation Day," and another with Olivia with Melissa herself. 
Followers were quick to share their support, with Ordway's costar Eileen Davidson writing, "I'm crying too! So beautiful. Love your family Mel!" and "The Young and the Restless" alum Tracey Bregman adding, "Happy Coronation day sweet Olivia! Always love our time together. You are one in a million!" Here's to many more Coronation Days to come for Olivia!