Royal Expert Says Prince Harry Crossed King Charles' One Red Line - And Is Facing The Consequences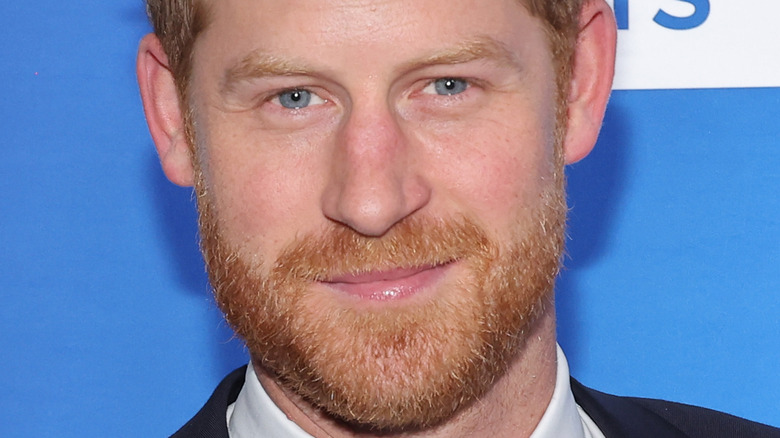 Mike Coppola/Getty Images
If it feels as though the drama with the royal family is nonstop, well, that's because it is. Ever since Prince Harry and Meghan Markle announced their exit from monarchy, there's been bombshell after bombshell about the treatment the pair received at the institution's hands. This includes racist remarks toward Meghan, to their not permitting her to seek the mental health treatment she needed. Yet, despite everything that's transpired, Harry still believes that there's the possibility for reconciliation. Following the publication of "Spare," he told ITV he is "100 percent" open to mending fences between him and his family, but they've yet to reach out. "I'm not sure how honesty is burning bridges. You know, silence only allows the abuser to abuse. Right? So I don't know how staying silent is ever gonna make things better," Harry said.
While the royal family has yet to make a public statement about the book, reports say that King Charles III is also keen to have Harry back in the fold. He "would like to have Harry back in the family," a source told People. "If they don't sort it out, it will always be part of the King's reign and how he has left his family disjointed. He has had a reputation as a distant parent, and it would be awful for him for that to continue."
But if it's true that actions speak louder than words, the royal family has taken one step that might make their stance on Harry's memoir loud and clear, by asking Harry and Meghan to vacate Frogmore Cottage.
What experts think really bothered King Charles III about 'Spare'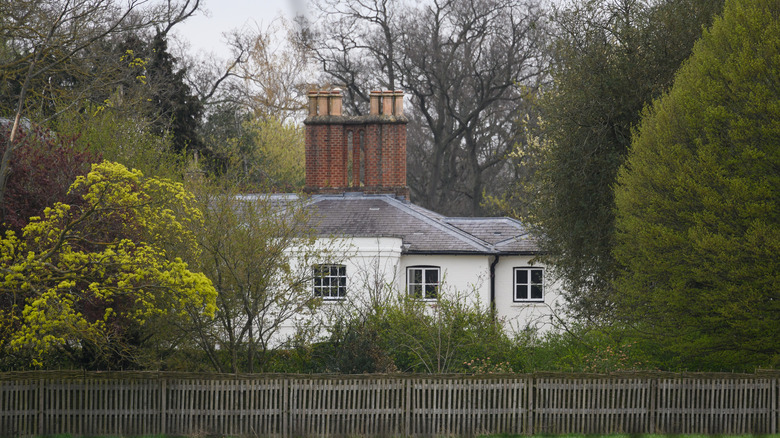 Leon Neal/Getty Images
While there's no shortage of fingers pointed in Prince Harry's memoir, there's one passage that royal experts believe King Charles found particularly upsetting. In the book, Harry says that Camilla, Queen Consort, leaked stories to the press in exchange for gentler stories about her. Camilla was once seen as a "homewrecker" for coming between Charles and Princess Diana's marriage. "That made her dangerous because of the connections that she was forging within the British press. And there was open willingness on both sides to trade of information," Harry wrote in "Spare," according to Hello Magazine.
This, as GB News Royal Reporter Cameron Walker explained in a clip, is the reason why Harry and Meghan Markle have been instructed to leave Frogmore Cottage, their base in the UK. This decision allegedly came the day after Harry's memoir was published, but has only now become public knowledge. "We've always heard that the queen consort was Charles' red line [...] Prince Harry clearly appears to have crossed that said red line [...] perhaps suggest why the king decided to make the decision," Walker explained.
That being said, there is also a practical consideration at play: The cottage, which currently sits mostly empty, is now being offered to the scandal-ridden Prince Andrew. King Charles will be slashing Andrew's allowance, and thus he won't be able to afford the upkeep of his current home, the Royal Lodge. Hopefully, Harry's next memoir will shed some more light on the matter.
Prince Harry's thoughts about Queen Consort Camilla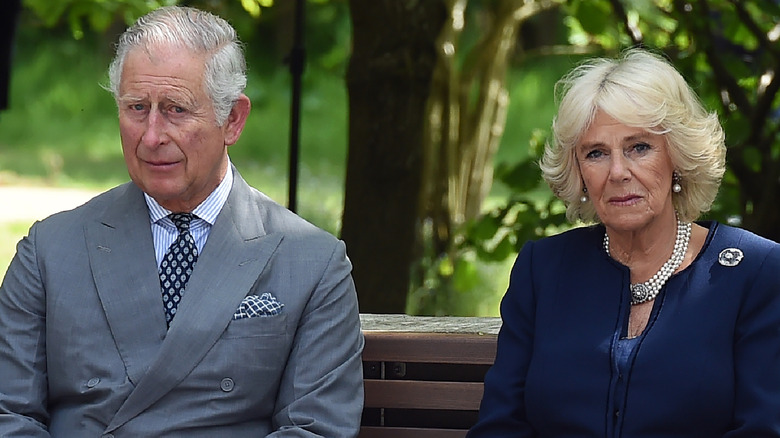 Wpa Pool/Getty Images
Knowing the history Camilla, Queen Consort has had with the press, it's really no wonder why she would try to get on their good side. Still, that doesn't excuse putting others in the line of fire to save herself. Either way, King Charles is siding with his wife. "Charles is distraught," a source explained to Us Weekly. "He's angry and outraged that [Prince] Harry's aired so many embarrassing and damaging assertions, and it's put him in a terrible position with [Queen Consort] Camilla, of course, now that she's been dragged into the equation." The source says that the comments Harry made about his stepmom, "really crossed the line in more ways than one."
While Harry certainly crossed Charles' "red line" by making any negative mention of Camilla, he included another small but impactful tidbit in his book that proves that this bad blood in the royal family isn't as new as it may seem. "When the question came, [Prince William] and I promised our father that we would welcome Camilla to the family." Harry explains in "Spare." "The only thing we asked for in return was that he didn't marry her. 'You don't need to get married again,' we asked him." From the sound of it, these tensions haven't just popped up since the infamous memoir was released, and we're curious to see if they'll be resolved before the coronation takes place.