What Only True Hallmark Fans Know About Paul Campbell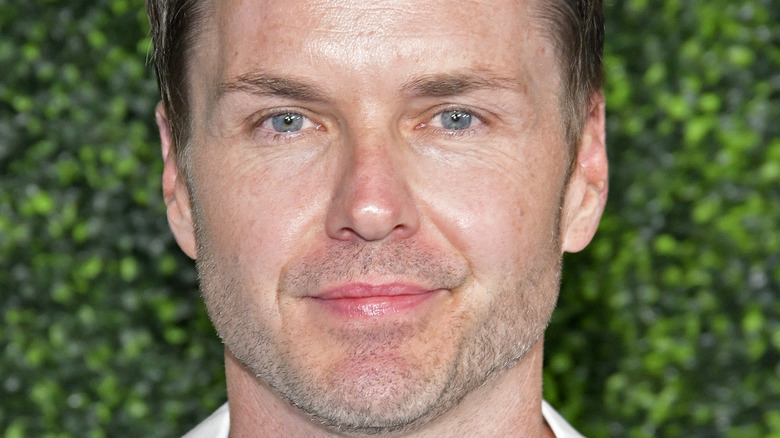 Michael Tullberg/Getty Images
There are many reasons why people love to watch Hallmark movies. They often follow feel-good plot points and prove that there is a happily-ever-after out there. Viewers of the network have also come to adore the stars who take on roles in the movies, keeping tabs on their latest projects.
Hallmark celebrities have a loyal following. E! News spent time with the fan base at RomaDrama Live and saw that the passion for these films and their stars is only growing. "I believe the Hallmark fandom has grown because it is a true form of peaceful escape," co-founder of the event Gabrielle Graf Palmer told the outlet. "Hallmark Channel and the like offer a beautiful, kind, inclusive outlet from the chaos and stress of the current world landscape."
While Hallmark has an expansive fan club, only true viewers will know these facts about Paul Campbell, one of the channel's most prominent leading men and star of "Three Wise Men and a Baby."
He has been married twice
Paul Campbell has become a major star through Hallmark Channel movies. He's become a fixture in the network's biggest draw, their holiday films. He's starred in "Christmas By Starlight," "A Godwink Christmas," and "Window Wonderland," just to name a few. While fans have come to know and love the star, do they know why he married the same woman twice?
Campbell tied the knot with his partner, Lorie Campbell, on two separate occasions. The pair first had an intimate elopement in Vancouver, which Campbell explained in an Instagram caption of himself and his bride on the day of their first nuptials. "This pic from our first wedding in 2009 (we eloped in Vancouver then had a proper wedding in Palm Springs years later)."
The second wedding was a more formal affair with the friends and family of the couple in attendance. The event unfolded in Palm Springs and looked more like a Hallmark film than the first time they said "I do!"
He's talented on and off camera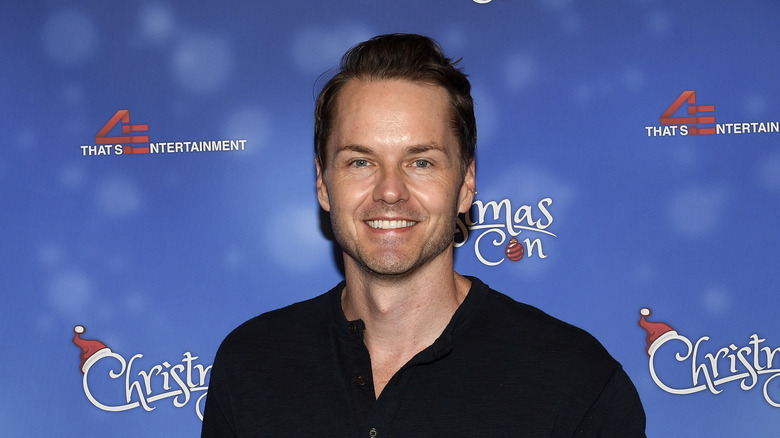 Michael S. Schwartz/Getty Images
Hallmark star Paul Campbell has won over fans in front of the camera, but he is skilled behind and off it, too. He first began producing films at Hallmark with "Sun, Sand, and Romance" in 2017. His work on that film was not solely behind the camera, however. He also played the leading role. He also wrote and produced the film "Moriah's Lighthouse."
His work behind the camera is not reserved for production. The actor began working in the writers' room with his film "Christmas by Starlight," where he helped write the story and teleplay. You can see Campbell's name in writing credits for both "An Unexpected Christmas" and "Christmas at Castle Heart."
Campbell isn't only handy on the set of a movie. Before getting the acting bug, he worked as both a carpenter and woodworker. He still has that passion, taking to Instagram to share his home renovation and craftsmanship projects when he's not working on a movie.
Paul wrote his own hilarious IMDb mini bio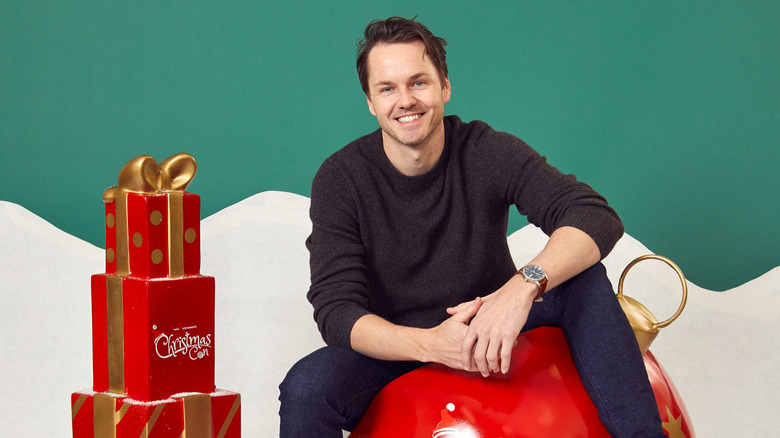 Emily Assiran/Getty Images
Paul Campbell has refused to keep his writing jobs under wraps. However, writing for the Hallmark Channel films and television plays he works on is not the only way he plays with words. If you've never visited his IMDb page, you should, if only to read the mini-bio he wrote about himself on the site.
The Hallmark star hits the main points about his life. Who his parents are, and where he is from. However, he pulls this off with a twist that will have his fans laughing.
"Paul Campbell was born in the late seventies to Karen and Bruce Campbell who gave him his name along with a few other things like shelter and hope. As a child, he showed plenty of promise. Unfortunately, it turned out to be a rash that would haunt him well into his teens. At age 18 Paul struck up a deal with the Devil and traded his soul for a 24 oz framing hammer and a rusted-out Honda," he wrote. "For nearly four years he worked himself to the bone, padding his pocketbook and essentially mastering carpentry. Naturally, the next logical step was to go to theater school. Two years and 1479 coffees later he was certified. Or certifiable ... but that's just nit-picking really. Since then Paul has been an active part of the North American acting community spreading joy and happiness everywhere he goes. He is currently available for employment."
He was on a popular TV show before his time at Hallmark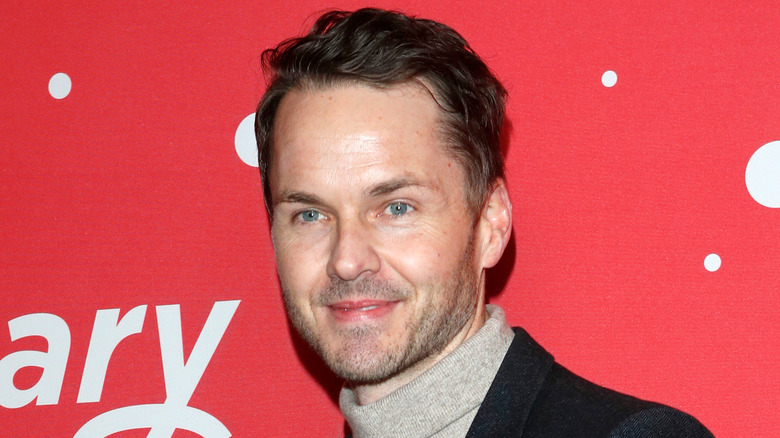 Kathy Hutchins/Shutterstock
Before he was a leading man on the Hallmark Channel, Paul Campbell was starring in another universe. If you thought he looked familiar when you first saw him on the network, you likely recognized him from the hit show, "Battlestar Galactica." Campbell played the role of Billy Keikeya, and while the show aired from 2004 through 2009, the character of Billy only made it to the second season.
On the show, Billy was caught up in a love triangle with Dee Dualla (Kandyse McClure). However, that romance would eventually lead to his death. He was held hostage and eventually killed while trying to protect Dee. While fans were pleased with this storyline, it turns out Campbell's exit from the show was not only for a plot point.
According to Campbell himself, his character's longevity on the show came down to his inability to commit long-term. He said in a 2006 interview with The SciFi World, "So after that [they] kind of gave me the ultimatum and said sign a contract for five years, or we kind of need to go our separate ways," adding, "and I kind of put it off and put it off, then eventually they just said, 'Look, we can tell you're not really committed to the show, and we can't write storylines. So we've decided to kill the character.'"
His time on Hallmark has been his most creative venture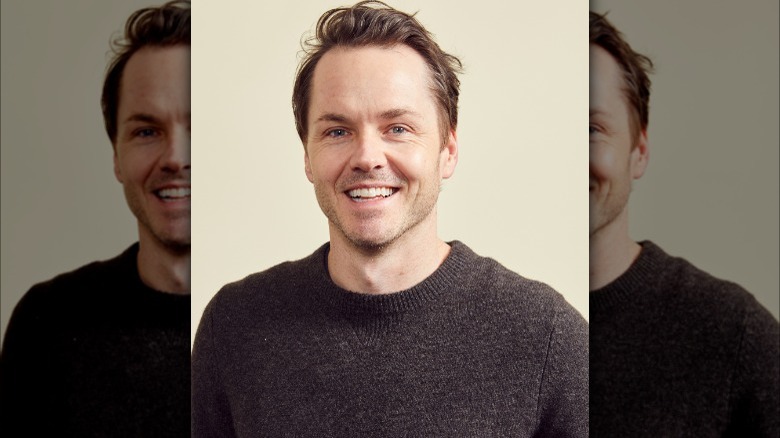 Emily Assiran/Getty Images
While Paul Campbell saw great success on "Battlestar Galactica," it's been his time on the Hallmark Channel that has allowed him the most creative freedom. He seemed to especially enjoy his work on "Three Wise Men and a Baby." Not only did he star in the film alongside Andrew Walker and Tyler Hynes, but he was able to write and control the creative process along the way.
He shared in a Facebook Q&A at the time, "The process on this was probably the best creative writing process I've had thus far in my entire, albeit, short writing career," adding, "We feel like we expanded the sandbox in terms of tone ... and types of jokes we were telling. It was so joyous to write this because it's grounded in a really real place that resonates with people. It was just a beautiful experience from start to finish."
Campbell also told The List in an exclusive interview how much he loved working on the wholesome content. "This is where we differ from a traditional rom-com," he gushed. "It's a love story with three brothers rediscovering each other, and there's a beautiful harmony that we find at the end. We really do travel very far in terms of the way they relate to each other, from where the movie starts to where we wrap it up."