How Hallmark Star Andrew Walker Met Wife Cassandra Troy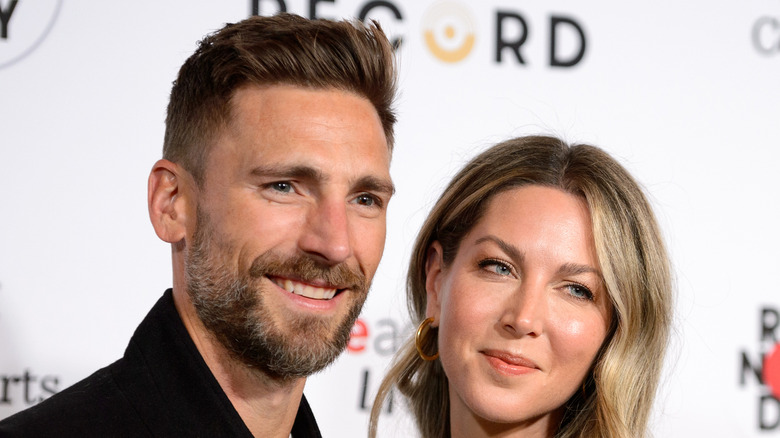 Amanda Edwards/Getty Images
Hallmark actor Andrew Walker was happily in love for years before becoming one of the network's biggest stars. He and his wife Cassandra Troy have been going strong for nearly two decades with no plans to stop. The married father of two is quite the family man who enjoys sharing highlights of his adorable home life and love for the outdoors on social media. It might be the inspiration behind the love he brings to his consistent roles on Hallmark. Walker has been starring in Hallmark films since 2012.
His start on Hallmark came the same year he and Troy eloped after nearly 10 years of dating: a day Troy has celebrated online. "Best decision I ever made was to marry you @awalkk35," she wrote in a June 2017 Instagram post. "Thank you for loving me unconditionally, keeping me on my toes and never letting me live with mediocre." After a decade of marriage and welcoming two children, Walker continues to gush about his love for his wife and family. "I'm so thankful for our family, friendships, health, and happiness," he shared in his New Year's Instagram post kicking off 2023. 
Here's what we know about the Walker's love story.
Inside Walker and Troy's outdoorsy love story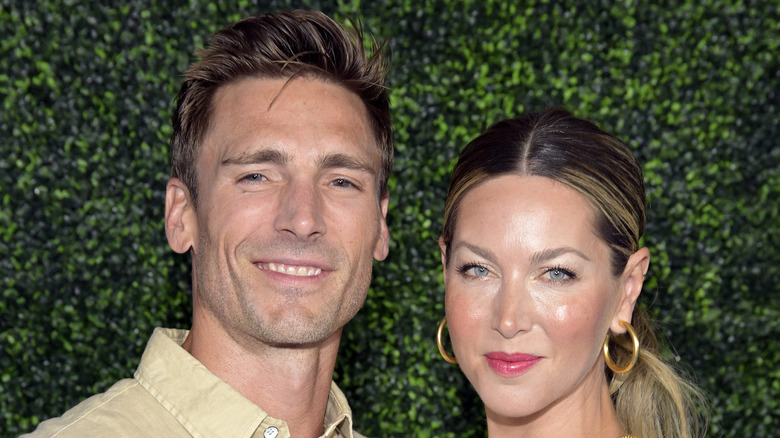 Michael Tullberg/Getty Images
Walker and Troy are just as in love now as they were when they met in 2004. Troy recalled the start of their Canadian love story in a heartfelt Instagram post shared in January 2017. "In the first week we met (circa 2004!), we discovered each other's love for nature," she shared in a lengthy caption over a hiking photo of the happy couple. One of their early dates included a hiking trip to Quebec's Mont-Tremblant that spawned "countless small wilderness adventures, and some big, big trips," Troy wrote. Throughout their relationship, Walker and Troy have always kept nature at the heart of their activities as a couple. 
The Canadian natives have been enjoying plenty of family fun in the sun after making their dreams a reality and relocating to Los Angeles. Troy reflected on the big move and their humble beginnings in an Instagram post showing off their pool. "Not many of you know this, but @awalkk35 lived in a small 2 bedroom apartment for 10 years before moving into our house," she revealed. The couple struggled to pay the bills while launching their pressed juice company, Little West. But the small pad remained their home base for a number of life milestones. Troy sees their first home as the "perfect most humbling place" ahead of living the good life in Hollywood. The nature lovers continue to find ways to share their love for life with each other on social media.
Walker and Troy are just getting started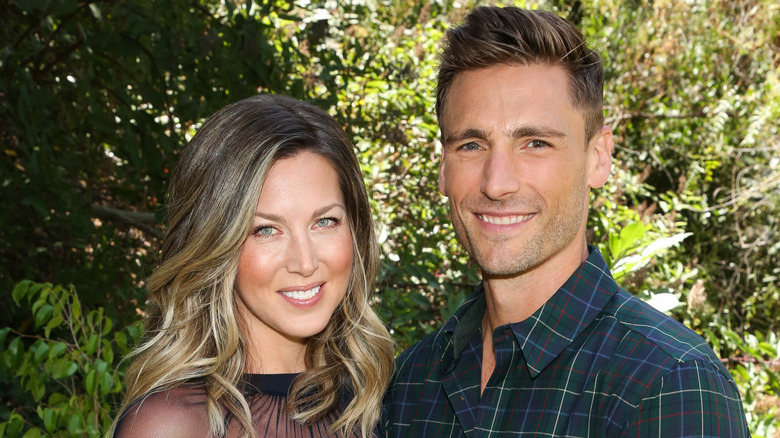 Paul Archuleta/Getty Images
Walker shared an Instagram video of the gorgeous view he, Troy, and his in-laws enjoyed during an outdoor yoga session in February 2023. "A beautiful class with my favorite people," he captioned the post. The yoga excursion came just on the heels of Valentine's Day, a day the Hallmark star has used social media to gush about his love for his wife. After nearly 20 years together, Walker is still "crushing" on Troy like it was the year 2004. "17 years. Two kids later. I still feel like I met you last week," he captioned a 2021 Valentine's Day Instagram post. 
Troy killed two birds with one stone for Valentine's Day 2023 by sharing an Instagram photo with her "forever Valentine" that promoted their Little West cold-pressed juice — the business has a truly heartwarming story behind it. "While we don't celebrate Vday more than any other day, I'll gladly use today to gush about how much I love this human," she shared in her caption. Subtly reflecting on their 19 years and counting love story, Troy looked to the future with her husband. "Our life is more than I ever dreamed it could be, and we're just getting started. ILYSM @awalkk35," she wrote.