The Heartwarming Story Behind Andrew Walker's Family Business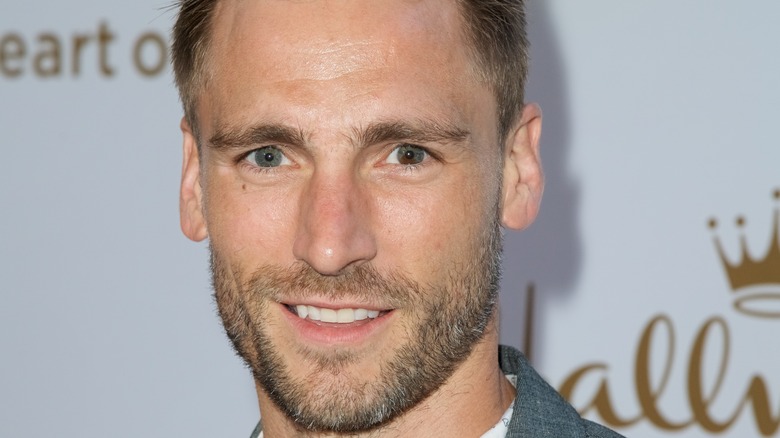 Earl Gibson Iii/Getty Images
Since his debut in 2012, Andrew Walker has become a fan favorite on the Hallmark Channel, appearing in in nearly two dozen movies for both Hallmark and Hallmark Movies & Mysteries, including "Bridal Wave," "My Secret Valentine," "Christmas Tree Lane," and "Christmas on My Mind," per IMDb. 
Luckily, Walker is not going anywhere anytime soon. He signed an exclusive multi-picture deal with Crown Media Family Networks, which owns Hallmark, in April 2022. "Andrew has a special talent and charm that shines through in every role," said Lisa Hamilton Daly, executive vice president of programming, per Deadline. "He's become a favorite among our viewers for good reason. We couldn't be happier to continue our partnership with Andrew and can't wait to see him in his next role."
But there's more to Walker's career than just acting. He is also an entrepreneur who launched a popular juice company with his wife, Cassandra Troy. And the story on how the couple got their business off the ground shows it truly was a labor of love.
Andrew Walker and his wife used their wedding money to launch their business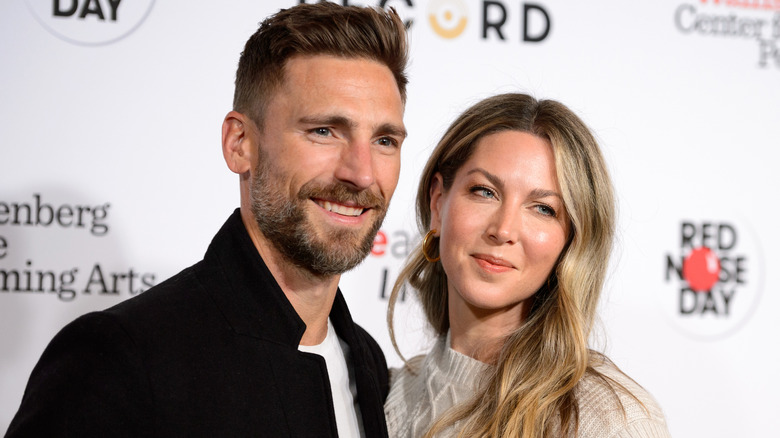 Amanda Edwards/Getty Images
Andrew Walker and Cassandra Troy met in in 2004. When it came time to tying the knot in 2013, the couple decided to elope so that they could use the money they had saved towards a big wedding to launch their own business: a cold-pressed juice store in Los Angeles called Clover. "We've always been passionate about eating with an emphasis on health and wellness, and we love helping people like us lead a healthy, invigorating lifestyle," Troy told Natfluence.
Like many small businesses, Walker and Troy fell on some tough times and almost closed down in 2016. After asking for a sign to stay open, the company received an order from a dream client and has been on an upward trajectory ever since.
In 2018, Walker and Troy rebranded their company to Little West after the birth of their oldest son. And soon after, they transformed from a 200 square-foot store into a premiere brand available at hotel groups, various coffee and restaurant brands, and high-end grocery chains, including Whole Foods. They also ship all of their products around the country. "We built the juice bar for ourselves and to inspire health in our community, and never realized at that time just how big our community could and would grow," Troy told Fashion Mamas.
Little West allows Andrew Walker to be selective about his acting roles
The success of Little West has allowed Andrew Walker to be more selective about the acting roles he takes on so that he doesn't have to spend too much time away from his family, which includes his wife, Cassandra Troy, and their two sons: West Byron, born in July 2015, and Wolf Reinhard, born in December 2019, per US Weekly.
"I'll pick and choose based on location and script, the people I'm working with and all of that stuff, you know ... nine and half times out of ten, I usually take the project no matter what because, it's great — Hallmark has a 'No A-h*le' policy so, usually I'm working with really great people ... people that reciprocate the same kind of set mentality but, all in all, I do get to pick and choose, and it's really great that I'm able to do that right now in my career," he told Lolly Christmas.
And Hallmark fans will continue to see plenty of Walker on their television screens. He recently costarred alongside Nikki Deloach in "Dying for Chocolate: A Curious Caterer Mystery," and is set to appear in "Maple Valley Christmas" opposite Ella Cannon, per IMDb.