The 'Mascara Stamping' Technique That Delivers Fuller Looking Lashes In An Instant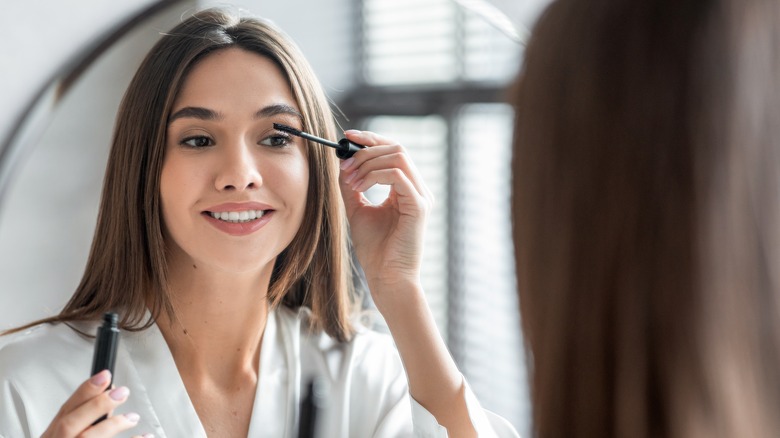 Prostock-studio/Shutterstock
Many makeup trends come and go in the beauty community, but there are some that go viral and become a go-to technique that can completely elevate your routine and look. Whether you only wear it on special occasions or use it consistently in your daily routine, mascara is one of the easiest ways you can make your lashes pop by looking fuller and longer.
Mascara has been around since the times of Ancient Egypt, where it became a staple makeup style for both men and women (via Entrepreneur). Today, there are hundreds of mascaras on the market promising fuller and longer-looking lashes.
There's a technique that's resurfacing that can help you achieve longer lashes and make your eyes look wider — what's not to love? If you're looking for a technique that will give your lashes length and make your eyes look bigger, mascara stamping is it. Mascara stamping has been around for years and is a simple technique that only takes a few minutes and delivers fabulous results. All you'll need is an eyelash curler and your favorite mascara for this game-changing beauty hack.
How to get the mascara stamping look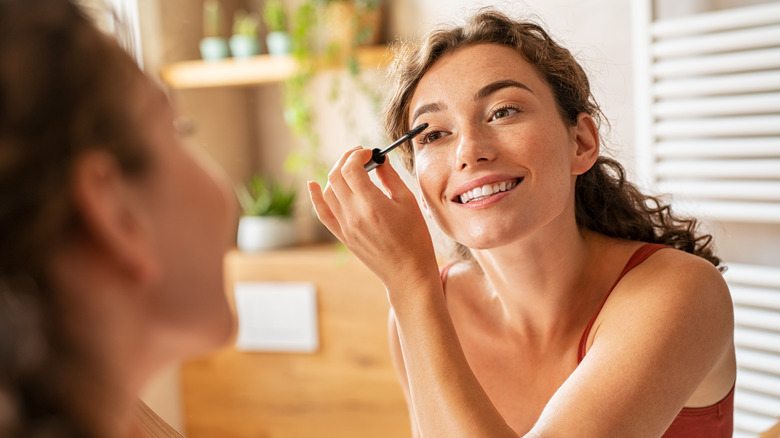 Ground Picture/Shutterstock
Mascara stamping is a simple technique anyone can add to their beauty routine for fuller-looking lashes. Once you have your eyelash curler and mascara, start by curling your eyelashes. Curling your eyelashes will give your lashes an instantaneous lift and make your eyes look bigger. Make sure to curl the lashes correctly and first before applying any mascara to achieve the best possible results.
Then, grab your go-to mascara and apply it as you normally would. Stroke the mascara brush over the outer tips of your eyelashes for extra length. Now it's time to "stamp" the mascara. Take the brush out of the mascara tube and make sure there's a good amount of product on it. Press the mascara brush against your lash roots until you've covered your entire lash line completely. This technique will make your eyelashes look fuller and more voluminous.
Get luscious and full lashes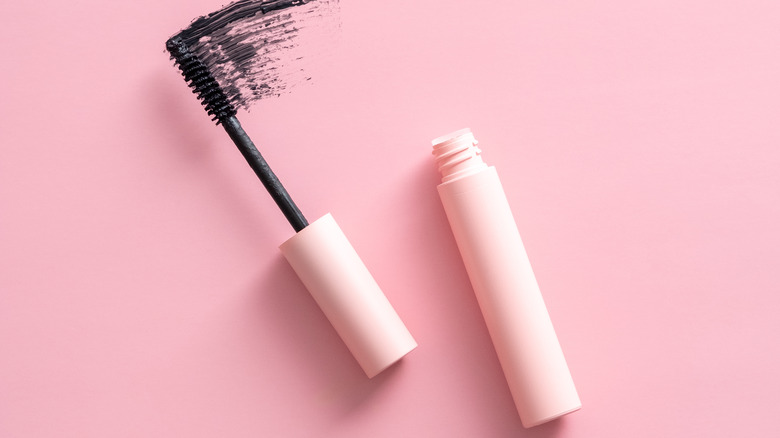 Savanevich Viktar/Shutterstock
You can also take an old tube of mascara you no longer use or one that you bought that's not a favorite and cut off the end with the mascara wand on it. After you've applied your mascara with the other mascara that you do love, take the new stamp you've just made and press it along your lash line. 
The mascara stamping technique essentially turns your mascara into an eyeliner as you line it along your lash line, but it also blends into the mascara on your lashes which is what makes them look extra thick and dense. If you want to add even more volume, you can use the tip of your mascara brush to individually brush each eyelash. This can be pretty time consuming and isn't practical for an everyday makeup routine, but it's a super simple hack to help you get more flare and definition in your lashes.
With this easy beauty hack, you can say goodbye to false eyelashes and finally have full, dreamy lashes.