What A Little Bit Of Honey And One Egg Yolk Can Do For Your Nail Health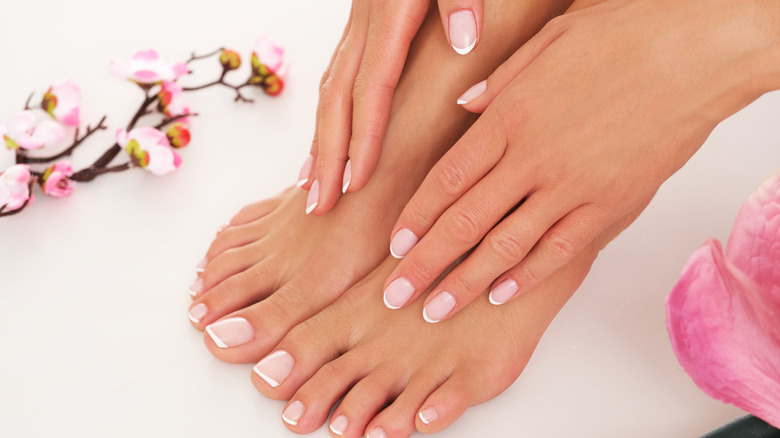 Foremniakowski/Getty Images
You've probably tried a plethora of different DIY masks for your hair and skin. Some work excellently, while others just fall short of your expectations. Well, your hair and skin health aren't your only concerns. It's time to give your nails the rejuvenation they've been craving.
Using a nail mask might sound a little foreign. However, if you want to strengthen your weak and brittle nails, you don't need to grab your keys and run to the store. You can literally go to your kitchen. Honey and egg yolk boost your nails to improve their look and feel. They might also help them to start growing a little faster. Who doesn't want that? 
Get ready to give your nails a little pampering by following a few simple steps. While the process isn't hard, you do need to allow them to soak for a bit, so have a movie or TV show ready. Your nail health is essential. You might not even realize how much. 
DIY nail mask to strengthen and moisturize nails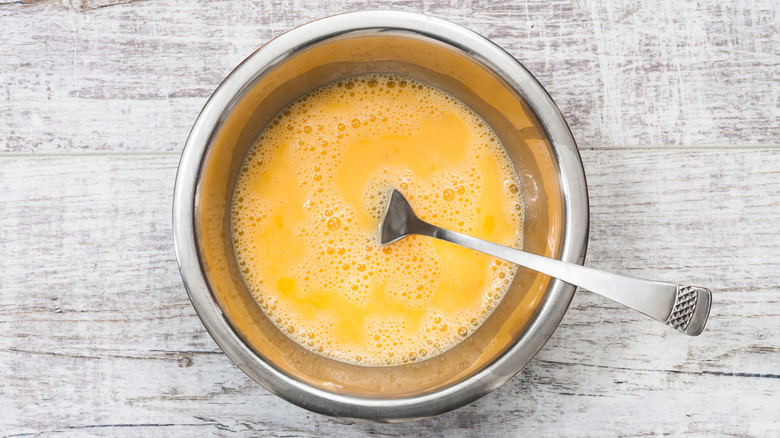 Pupes/Shutterstock
It's been a while since you pampered yourself. You have the perfect fantasy movie on Netflix picked out, and your face mask firmly in place. The nail polish is also at the ready, but your nails could use a little added oomph after days of working in the garden or endless hours clicking keys. Grab a shallow bowl, honey, and egg yolk.
The key to ensuring this nail mask works to its full potential is having clean and dry nails. You might want to give them a little trim and remove any dirt from under your nails. Put one egg yolk and a dollop of honey into the bowl, mixing them well with a fork. For an added bonus, add a quarter cup of milk and a few drops of your most soothing essential oils.
Allow your nails to soak in the mixture anywhere from 15-20 minutes to give your nails the most boost. Wash your hands well to remove any of the mask from your nails, and add a bit of moisturizer to soften everything up. The egg adds protein to strengthen, while the honey works as a bit of anti-inflammatory. It's a one-two combo to keep your nails the epitome of health. 
The importance of nail health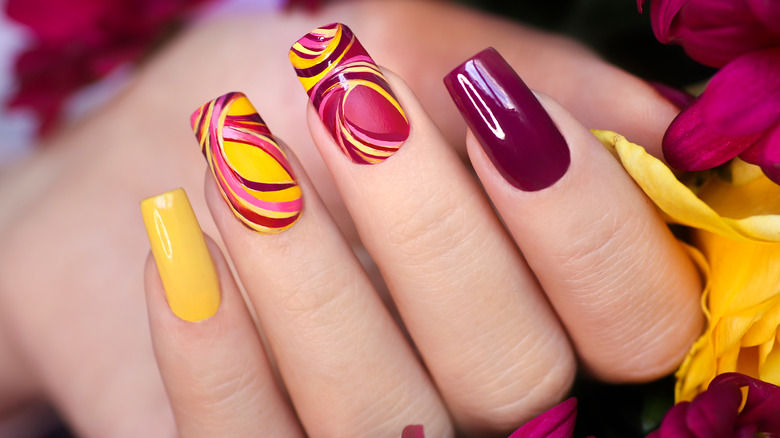 marigo20/Shutterstock
Your nails aren't just there for you to add that beautiful matte French manicure or jewels. They have many important jobs, from helping you to pick lint off your shirt to opening a can of pop. But their most important job is to keep out any germs or bacteria. 
Years of artificial nails or polishing your tips can take a toll on your nail health and appearance. Therefore, using the DIY honey and egg mask to keep your nails strong and moisturized, in addition to regular nail maintenance, is important. The Centers for Disease Control and Prevention also recommend avoiding cuticle cutting and nail biting.
Your nails can say a lot about you. So, you want them at their best. Plus, dry and brittle nails can be quite painful. So whether you're trying to strengthen your nails between your next set of acrylics or just giving your nails a much needed refresh, egg yolk and a bit of honey can make a big difference.