King Charles Reportedly Offers Harry And Meghan Consolation Prize After Frogmore Boot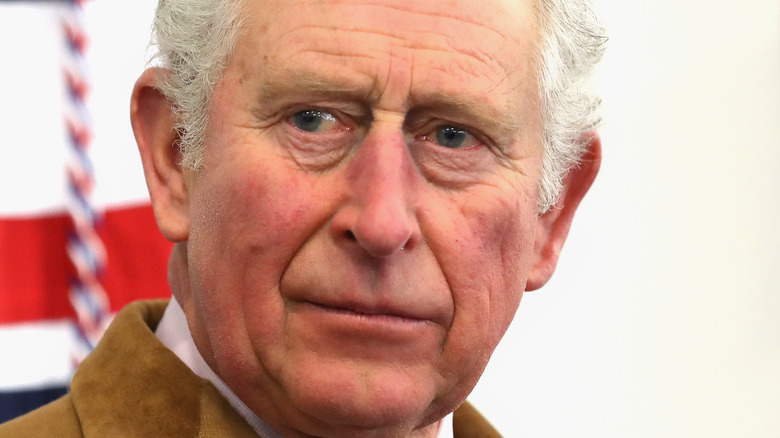 Chris Jackson/Getty Images
Prince Harry and Meghan Markle were evicted from their old homestead across the Atlantic after King Charles reportedly ordered them out of their royal residence, a move that seemingly went against the late Queen's wishes. The Duke and Duchess of Sussex can no longer call Frogmore Cottage theirs, even though the lodging had been bestowed to them by Queen Elizabeth in 2018. The couple put in a substantial monetary sum into renovating the abode, totaling up to £2.4m in leasing costs and revamping efforts. Nonetheless, the property was still owned by The Crown Estate. Reports show that Harry and Meghan were told they could no longer reside in Frogmore Cottage on January 11 (although the news did not hit the press until March 1). Though King Charles' decision happened behind closed doors and away from the public eye, many online have speculated if the release of Harry's tell-all memoir "Spare" played a role in King Charles' motivation.
But it seems that Harry and Meghan are nowhere near banished from the U.K. While King Charles was said to have set Frogmore Cottage aside for Prince Andrew, reports suggest that the king has made an offer to Harry and Meghan for another place to stay when they are visiting Britain. 
Harry and Meghan have reportedly been invited to stay at Buckingham Palace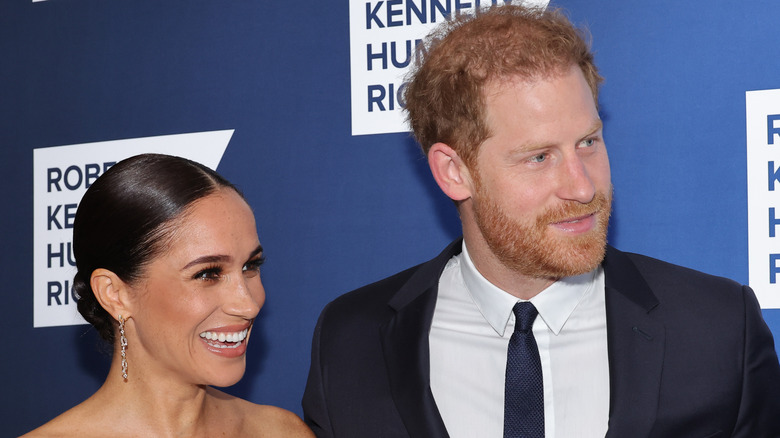 Mike Coppola/Getty Images
King Charles has not left Prince Harry and Meghan Markle without any accommodations in Britain. The Duke and Duchess of Sussex have allegedly been offered an apartment in Buckingham Palace in London to use when in the country. Serving as the administrative headquarters of the British monarchy and a staple for tourists, Buckingham Palace has 775 rooms. A royal insider suggested that Harry and Meghan may be given Prince Andrew's past apartment. "The Sussexes have always wanted rooms at Buckingham Palace. They could have Andrew's old rooms there, which are currently being vacated," a source told the Daily Mail.
Though King Charles is no longer permitting Harry and Meghan to stay at Frogmore Cottage, he reportedly plans on settling Prince Andrew up in the Windsor abode. Prince Andrew's Duchy of Lancaster allowance reportedly set to be cut off by the king. Now that Prince Andrew has no need for extra space at the Duchy of Lancaster or his old apartments in London, King Charles appears ready for his youngest son and daughter-in-law to stay there instead.
Why King Charles decided to extend an open arm out to Harry and Meghan according to royal insiders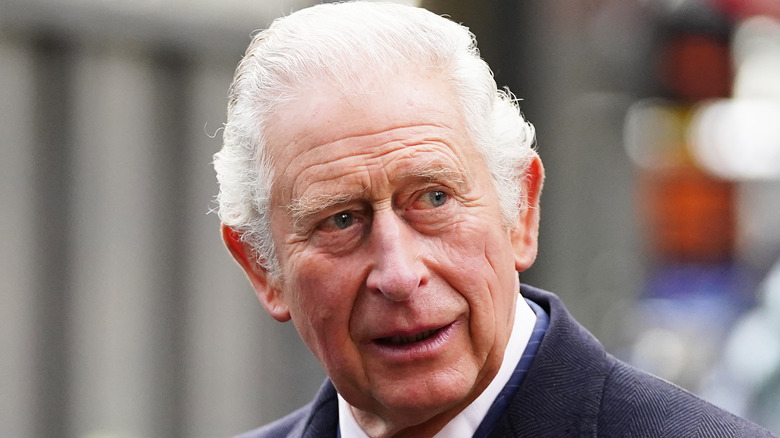 Wpa Pool/Getty Images
Prince Harry and Meghan Markle have established their own home in Montecito, California, but the two are seemingly still welcome to stay at a royal location when in the U.K. That prospect did not seem promised after the release of Harry's memoir "Spare" in January. Royal observers noticed that the issues of residency in Frogmore Cottage seemingly represented larger feelings held by the king. "By conflating the separate issues of Harry and Andrew through the prism of Frogmore Cottage, it looks like our King cares more for his disgraced brother than his conflicted son and foreign daughter-in-law," said Tessa Dunlop, an author and expert in the current British monarchy, per The Mirror.
A royal source found reason within King Charles' decision to switch up Prince Andrew and Prince Harry's living arrangements. "His Majesty is furious, as is William [about 'Spare']. But the King is not a bad man. He has no wish to see his brother Andrew homeless or penniless. Nor does he wish to deprive the Sussexes of a base in the U.K," the insider told the Daily Mail. For now, Harry and Meghan's homebase in the U.K. will be Buckingham Palace.