How King Charles' Decision To Evict Harry And Meghan Goes Against Late Queen's Wishes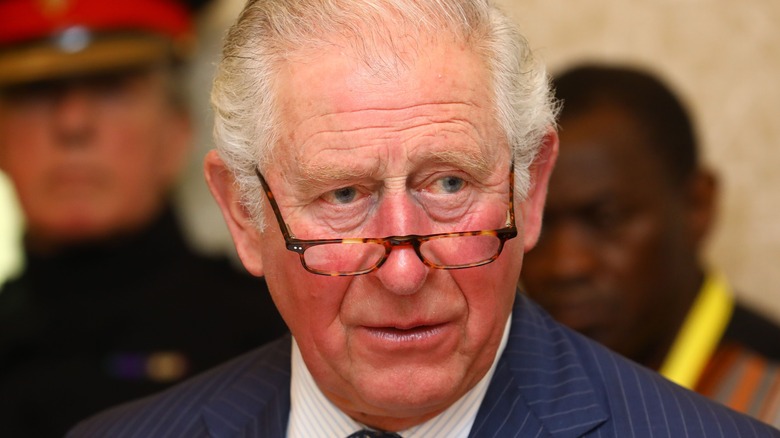 Tim P. Whitby/Getty Images
King Charles has long been known for frugality. Before he was king, these efforts centered on smaller items, like not wasting palace leftovers and making his wardrobe last. For example, he's long had a habit of asking his tailors to patch his clothes, and in 2018, he reported that one of his jackets was 49 years old. Now that he's the top royal decision maker, Charles has turned his efforts to more significant projects, specifically costs associated with the housing of nonworking royals.
On January 11, Charles informed Prince Harry and Meghan Markle, Duke and Duchess of Sussex, that they could no longer live at Frogmore Cottage. This process occurred behind the scenes, and it wasn't until March 1 that Charles' decision became public. Financial concerns aside, since the eviction happened the day after "Spare" was published, some sources have speculated Charles was reacting to the memoir's explosive details.
In 2018, Queen Elizabeth granted the Sussexes use of the five-bedroom house. Now Charles has retracted this offer. He's also suggested that Prince Andrew move to Frogmore Cottage. Andrew may not be able to afford Royal Lodge, his current home, after his allowance is cut. Frogmore Cottage belongs to Crown Estate, so each monarch decides who can live there. Regardless of Charles' motivations, according to one royal expert, it's a choice that goes against his mother's wishes.
Queen Elizabeth wanted to maintain Harry's connection to the family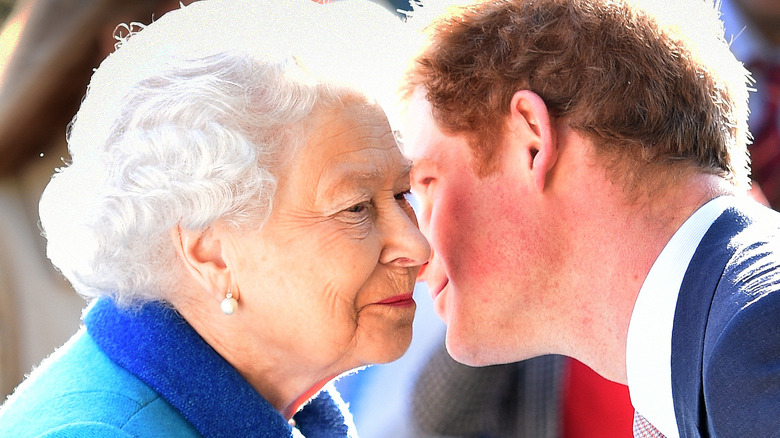 Wpa Pool/Getty Images
According to Dr. Tessa Dunlop, royal expert and author, King Charles's decision to evict Harry and Meghan from Frogmore Cottage has been popular with the British public. However, she feels that Charles could have handled things differently. "King Charles is going directly against the conciliatory style of Her late Majesty. The late Queen tried hard to keep Harry on board. Frogmore Cottage was part of that package," Dunlop told the Mirror. "Charles, in his effort to stamp authority on his reign, has undone those efforts. By conflating the separate issues of Harry and Andrew through the prism of Frogmore Cottage, it looks like our King cares more for his disgraced brother than his conflicted son and foreign daughter-in-law."
Elizabeth and Prince Harry shared a close relationship, and Harry revealed to "Good Morning America" that his grandmother was sad, not angry, about the family rift. According to author and historian Robert Hardman, the Queen continued to work behind the scenes in the hope of reconciliation. "I think she was one of the conduits between Windsor and California, and it would have been one of her dearest wishes that they patch things up," Hardman told People.
However, the Queen was also focused on her royal responsibilities. During her 2019 Christmas broadcast, Elizabeth was seated alongside a collection of family photos—none of which included Harry and Meghan. Royal sources said only members in the line of succession made the cut. 
King Charles was in a hurry to settle family matters before his coronation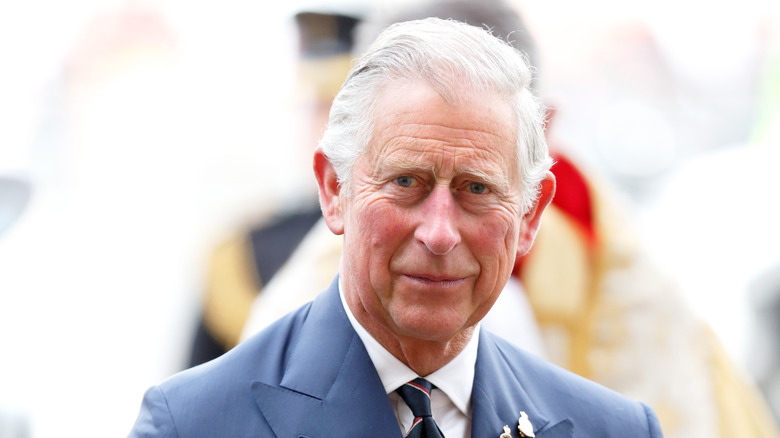 Max Mumby/indigo/Getty Images
While friends reported that Prince Harry and Meghan Markle were upset about King Charles' eviction, sources have indicated that the decision was a difficult one for the king. "It was felt that it would be like ripping off a Band-Aid. Painful, but once it's done, it's done," a source told the Daily Mail. The king reportedly felt the pressure to make these decisions before his May 6 coronation.
The UK's cost-of-living crisis has provided another reason for Charles to cut costs and examine royal housing. "Having empty properties scattered around is not a good look in these hard times," Ingrid Seward told the Mirror. "King Charles has been warned he needs to make extensive savings and this is just the beginning." However, the monarch may have to pay some money to Prince Harry and Meghan Markle after they move out of Frogmore Cottage. In addition to paying the £2.4 million costs of renovating the property, the couple also paid money towards future rent. However, Roya Nikkhah, Royal Editor of The Sunday Times, believes the palace already factored these finances into their decision. 
Harry's lack of a permanent UK residence will also mean he won't be able to act on his father's behalf as a Counselor of State. However, Charles already took care of this situation in November when he added Princess Anne and Prince Edward as possible choices for the role.