Trump Adviser Kellyanne Conway's Marriage To George Conway Is Over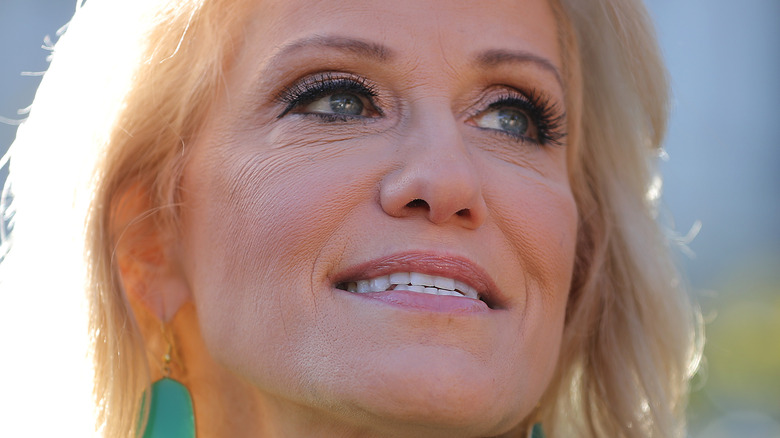 Chip Somodevilla/Getty Images
Kellyanne Conway, former senior White House adviser to Donald Trump, has made headlines for all the wrong reasons. She helped Trump as he once wanted to drop out of the presidential race, and while she was often criticized for her political strategy — notably helping her boss on his fake news crusade– Conway's personal life stole the show. Her daughter, Claudia Conway, made shocking allegations of abuse at the hands of her famous mother, but now it seems their relationship is on the mend.
Another troubled relationship that haunted Conway in the public eye was with her husband, George Conway. The Conways were often at odds as George was an adamant opponent of Trump. According to The Washington Post, the pair were constantly in a state of dismay following Trump's presidential victory. George had introduced Kellyanne to Trump, which he noted filled him with regret.
It's no surprise that their relationship fizzled out over those four years. Now, it appears they have called it quits for good.
The Conways are officially divorcing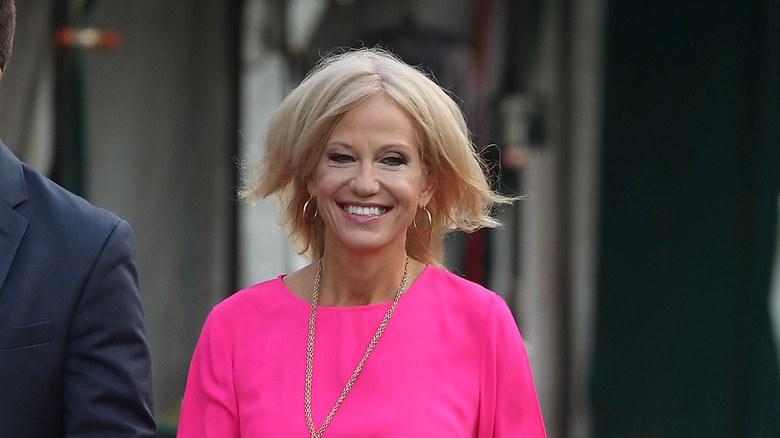 Mark Wilson/Getty Images
The complicated relationship between Kellyanne and George Conway has officially come to a close. They shared with the public that they are currently in the final stages of a divorce. In a joint statement (via Twitter), the former couple shared, "We appreciate the many family members, friends, and colleagues who know us, care for us, and support us. We remain united as parents to provide love, joy, comfort, and protection to our beautiful children." The Conways asked for privacy as they continue to work towards co-parenting the four children they share.
George set his eyes on Kellyanne in the '90s after seeing her on the cover of a magazine and asked their mutual friend, Ann Coulter, to introduce them. They would tie the knot in 2001 and shortly move into Trump Tower, where they would meet Kellyanne's future employer and a major reason behind their split.
Trump has spoken out about the Conways' divorce, writing on his social media platform, Truth Social (via The New York Times), congratulating his former advisor on her divorce from her "wacko husband."