The Smooth Alternative To Dated Glassy Skin Finishes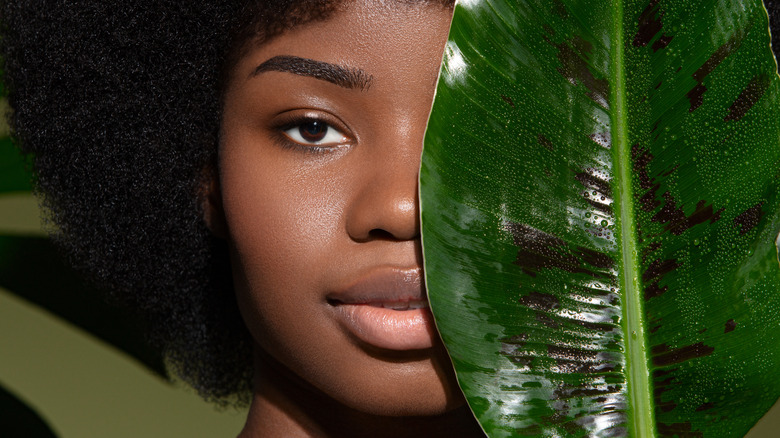 Beauty Agent Studio/Shutterstock
If you are new to the skincare and beauty world, you may be wondering what glass skin even is and why it's being moved to the back burner. Glassy skin is actually quite self-explanatory; it's basically trying to replicate the look of glass on your face. Therefore, the goal is to reach for skincare and makeup products that blur your pores, eliminate the look of wrinkles and smile lines, and leave you with a healthy, hydrated glow.
Unfortunately, those who have tried this glass skin look have found that your skin needs to start with perfection in order for this trend to actually be effective. Everyone has pores, and wrinkles are a natural part of aging, but many people also have acne, bumps, or dry patches on their epidermis. For those with any sort of uneven skin tone, overdoing the skincare products and reaching for a dewy foundation only emphasizes the problem areas. Trying to find the perfect balance can get frustrating.
This led many people to start looking into alternatives for this glassy skin trend that would compliment all skin types in a better way, while still keeping some glow. Now, the satin finish has become a popular alternative.
The satin skin finish is universally beautiful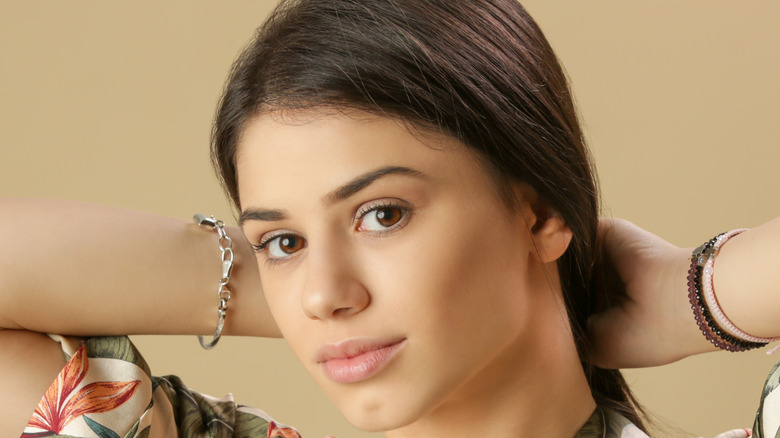 Triocean/Getty Images
For years, the airbrushed matte makeup look was popular because of the way it blurred pores and removed any signs of shine. Plus, its full coverage ability was a no-brainer for those who felt like their skin needed more product. However, as that trend changed, the makeup world began to shift toward more sheer, dewy coverage with the healthy glow of natural skin being prioritized.
As with most things, the sweet spots seems to be right in the middle between matte and dewy. This is mainly because if you have really dry skin, a matte foundation rarely works for you, and if you have oily skin, a dewy foundation will only accentuate those oils. Beauty products that create a satin skin finish are the perfect combination of matte and dewy.
The goal with satin finishes is to smooth out your complexion and create a natural or "skin-like" look that perfectly blurs your pores without making your face look too flat. It is also breathable, which allows some of your natural oils to come through and mimics what skin realistically looks like. Therefore, those with dry and oily skin can wear foundation with a satin finish and achieve the perfect look.
How to approach a satin skin look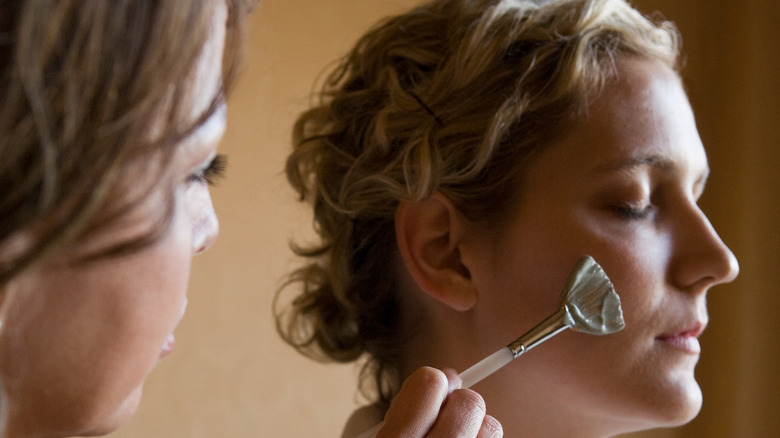 Image Source/Getty Images
It's not quite a "no makeup" makeup look, but satin finishes try to mimic the beauty of your natural skin. Therefore, try to think about what areas of your face would naturally have some shine and which areas may need some powder. Luckily, there are various ways of achieving this satin finish depending on what products you gravitate towards.
It's always good to start with a moisturizer to ensure your skin stays naturally hydrated. Keeping a simpler skincare routine can also help to prevent your makeup from pilling. If you typically wear foundation, picking one that has a demi-matte, natural, or satin finish will all provide similar results. This will establish a beautiful base, and then if you tend to have oily spots, you will likely want to powder those down. If your skin is naturally dry, focusing on highlighting will help you keep that natural glow.
Creating the perfect dewy-matte combination will give you that natural skin finish that is smooth, but also shines from the inside out.