Actress And Fiber One Spokesperson Lisa Ann Walter Talks Wellness, Diet, And Body Image - Exclusive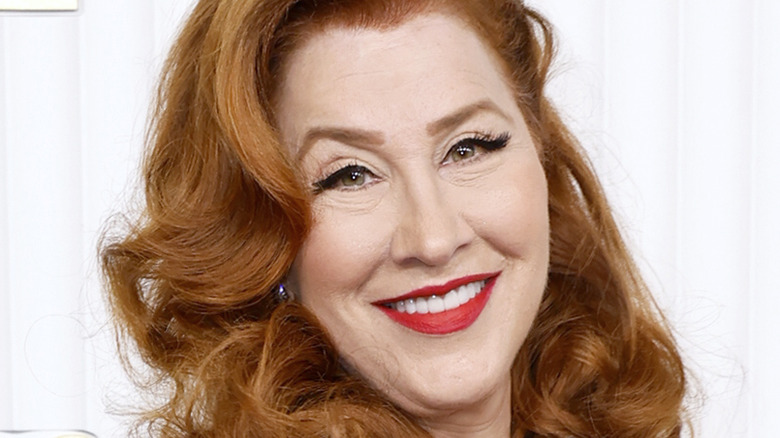 Frazer Harrison/Getty Images
We may receive a commission on purchases made from links.
Lisa Ann Walter has brought us joy since the '90s, when she appeared in "The Parent Trap" as lovable nanny Chessy opposite Lindsay Lohan. During her career, the actress, comedian, and producer has appeared on both the small and big screens in a variety of roles. These days, she stars as the no-nonsense, but equally lovable, Italian American teacher Melissa Schemmenti on ABC's hit comedy series "Abbott Elementary," and she's loving every minute.
In addition to "Abbott Elementary," Walter is excited about her Fall Off Forgiveness campaign for Fiber One, which is less about perfection and more about a healthy balance of diet and wellness. This aligns with the actress' own perspective on diet culture and body image. She even wrote a book called "The Best Thing About My Ass Is That It's Behind Me," which she described during an exclusive interview with The List as being "about women and self-loathing and [all] we pile on ourselves to be perfect."
Fiber One's campaign aligns with her own perspective on wellness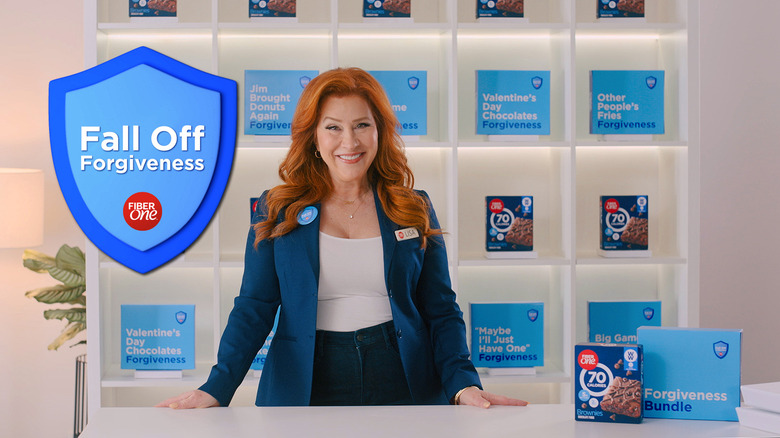 Fiber One
Lisa Ann Walter is perfect for Fiber One's Fall Off Forgiveness campaign, which, she explained, is about achieving a healthy balance of diet and wellness and forgiving yourself for mistakes.
In addition to loving the concept, Walter thought the spots were hilarious. In a spot set on Super Bowl Sunday, she debates over choosing wings or celery sticks. "You're at a party and there's a giant platter and ... it's Super Bowl Sunday, you're in the first month of your big plan to 'all or nothing it,' and you pick up a celery stick, and what's the next thing that happens? You dip it in the blue cheese dressing or the ranch, and then it's like, 'Oh, the hell with it. I'll have 40 wings,'" she joked.
She also loved the campaign's March giveaway. "Every week for the month of March, there is a drawing, and several winners will win a year supply of Fiber One. Then, you can eat the brownie and have a cinnamon coffee cake in the morning," she said, adding that she finds it more difficult to eat healthily come the afternoon. "Around noon, 1:00, I want to have some carbs, and that's when I could segue into the falling off part," she continued. "In this case, you have a little cinnamon coffee cake with your coffee and then you don't feel like you ruined it."
Her thoughts on body image and diet culture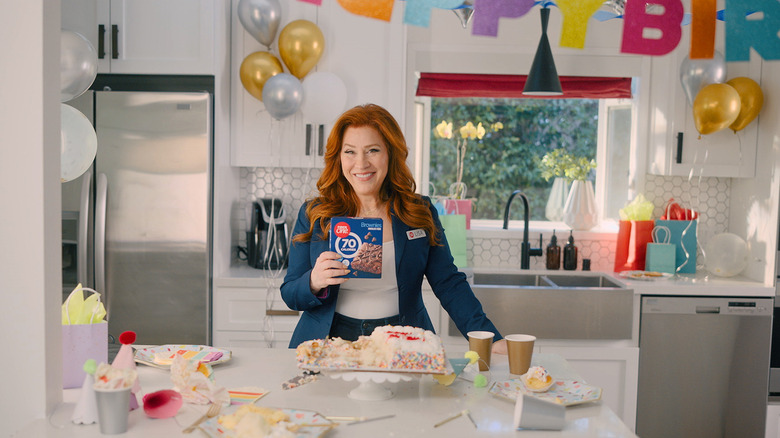 Lisa Ann Walter grew up during the '70s and '80s, a time when society's view of women often led them to develop disordered eating. "I grew up in a time where there was a very narrow concept of female beauty, of what your body type was supposed to look like to be attractive. It's what you saw on TV and in ads, and it was impossibly skinny with impossibly big boobs. ... There were rampant eating disorders," she said. "I am so thrilled to see that the younger generations are getting away from that and are much more about body positivity and living a healthy lifestyle." Lifestyle, she added, plays a big part. "I don't always have time to cook those healthy choices," she said.
Walter doesn't have an "all-or-nothing mentality," she said, explaining that "it works for maybe a week or a couple weeks or a month." She elaborated, "I decided to live by what I had done in my work, which is to be the best version of you and to be healthy. Eat healthy most of the time, but every once in a while, give yourself a little treat ... Perfection is unattainable, and people should stop putting that much pressure on themselves."
To participate in the Fall Off Forgiveness sweepstakes, those who have fallen off their resolutions can visit FallOffForgiveness.com from March 7 to April 3 for a chance to win a one-year supply of Fiber One.