Meghan Markle And Prince Harry Expected To Attend King Charles' Coronation Together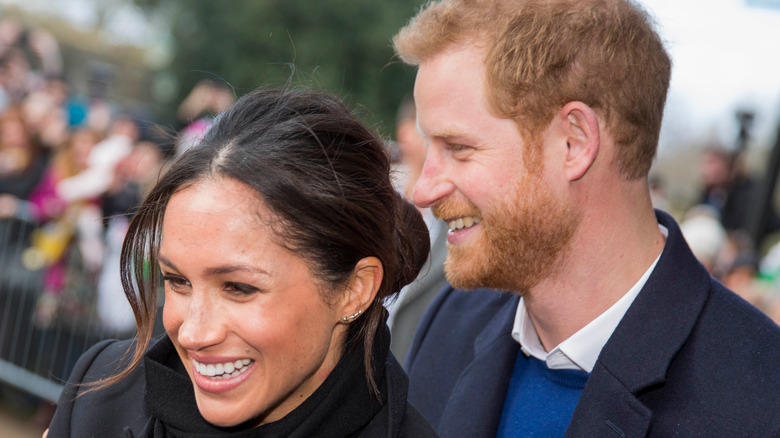 ComposedPix/Shutterstock
Family reunions for ordinary people can be awkward. But any awkwardness is sure to be amplified if you're a member of the royal family, you've written a tell-all book about your life as a part of that family, and made a docuseries for Netflix about you getting away from that family. And that family meeting is done with the eyes of the world on you. Such is the situation that Prince Harry, Duke of Sussex is in.
After the very public stepping down from royal duties in 2020, Meghan Markle and Prince Harry have been snubbed by many in the royal family. And while the Duke and Duchess of Sussex were seen with the royal family at the funeral of Queen Elizabeth II, there didn't seem to be any signs of a thaw in the icy relationship between Harry and his brother William, Prince of Wales at the event (per The Guardian). The brothers and their wives had seemingly been close some years ago, having been dubbed the "Fab Four," but you wouldn't guess it from recent reports. In an interview with Anderson Cooper in January 2023, Harry said that he hadn't spoken with his brother or his father "for quite a while." But they may have an opportunity to speak relatively soon at the coronation of King Charles III if the latest news from royal experts is any indication.
Palace staff prepping for Meghan and Harry's attendance at the coronation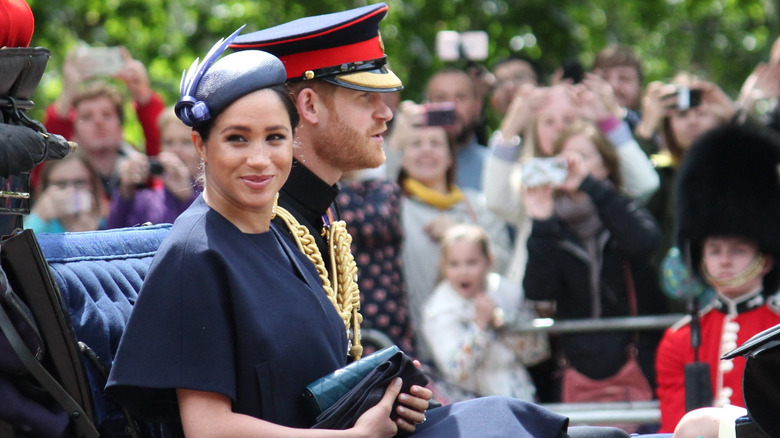 Lorna Roberts/Shutterstock
There had been questions as to whether or not Meghan and Harry would even get invitations to the upcoming coronation for King Charles III and if so, whether they would actually attend, but apparently, those questions now have an answer. Rebecca English, Royal Editor for Daily Mail London tweeted "Palace 'expecting' Harry and Meghan at coronation. Staff have been told to plan for their attendance." For those hoping for a royal reunion, this is definitely a promising sign, but neither the palace nor Meghan and Harry have made public comment or confirmation. And if palace staff is prepping as though they are going to be there, it at least seems to confirm the couple hasn't said no.
A spokesperson for the Duke and Duchess of Sussex has confirmed that the couple got, in effect, a save-the-date email for the coronation (via BBC). Official invites will go out closer to the date. There are potential security concerns about Harry and Meghan attending the coronation, but it is an event that will be attended by leaders from around the world, so security is likely to be high. One thing that's almost 100% sure is that they won't be staying at Frogmore Cottage. The Duke and Duchess of Sussex have been asked to move out of their royal residence, a house that Queen Elizabeth II had gifted the couple after their wedding in 2018.