What We Know About Prince Edward's Son James, The New Earl Of Wessex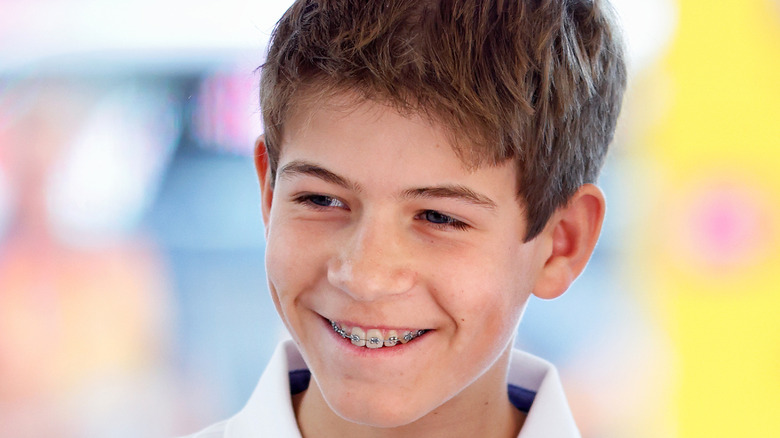 Max Mumby/indigo/Getty Images
When Queen Elizabeth died on September 8, some royal titles changed right away. Charles immediately became king, even though his official coronation isn't until May 6. Other titles that were automatic took longer to reveal. While Prince Harry and Megan Markle's children were eligible to use prince and princess titles when their grandfather became king, it wasn't until March 8 that the couple revealed that Archie and Lilibet are using their royal titles.
Unlike hereditary titles, the current monarch must give another category of royal titles. In his first official speech as king, Charles conferred the Prince of Wales title to Prince William. Then on March 10, Charles officially declared his youngest brother, Prince Edward, Duke of Edinburgh. Previously, the title had belonged to Prince Philip, and it was inherited by Charles when his father died. However, in 1999, Philip expressed his wish that the title would be given to Edward eventually, in honor of their close relationship, per The Telegraph. After Queen Elizabeth's death, the title returned to the Crown, giving Charles the opportunity to fulfill his father's wish.
Prince Edward's family also has some new titles. His wife, Sophie, is the Duchess of Edinburgh. His son, James, previously Viscount Severn, has now inherited his father's former title and become the Earl of Wessex. While James leads a quiet life, he has participated in the Commonwealth Games and the Platinum Jubilee, as well his grandmother's funeral. Here's what we know about Edward's youngest child.
James had a close relationship with Queen Elizabeth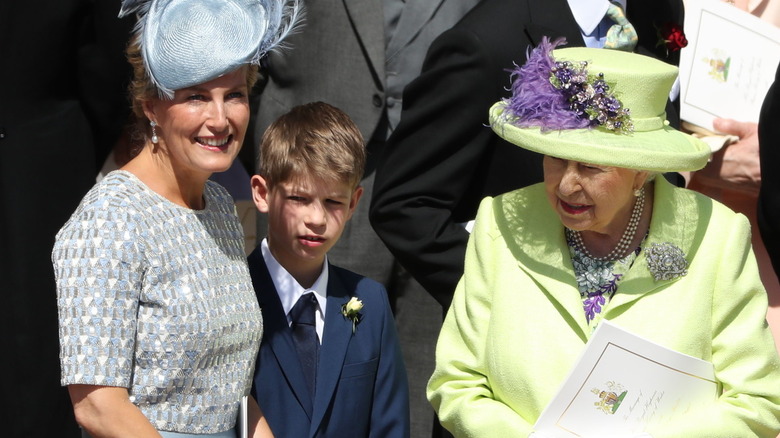 Wpa Pool/Getty Images
James, Earl of Wessex, was born on December 17, 2007. For most of his 15 years, he's lived out of the spotlight with Prince Edward and Sophie, Duke and Duchess of Edinburgh, and his older sister, Lady Louise. The family lives at Bagshot Park in Surrey, and since it's 11 miles away from Windsor Castle, James and Louise visited their grandmother regularly on the weekends and spent extended holidays together at royal residences in Scotland and Norfolk. 
While Louise is considered to have been the queen's favorite grandchild, due to their shared love of horses, James also had a close bond with Elizabeth. She even indulged her youngest grandchild's passion for motor vehicles. In 2017, the queen remarked, "My grandson is nine and he does nothing else but tries to drive a car — mostly mine," per The Mirror. A year later, the Daily Mail reported that James was spotted behind the wheel of a Land Rover at Windsor Castle. Since it was private land, James was able to drive without a license. However, he did sit on an adult's lap to pilot the car.
Sophie played a key role in fostering her children's bond with the queen. "I guess not everyone's grandparents live in a castle, but where you are going is not the important part, or who they are. When they are with the Queen, she is their grandmother," she told The Times in 2020.
James has never been a prince and he won't be Duke of Edinburgh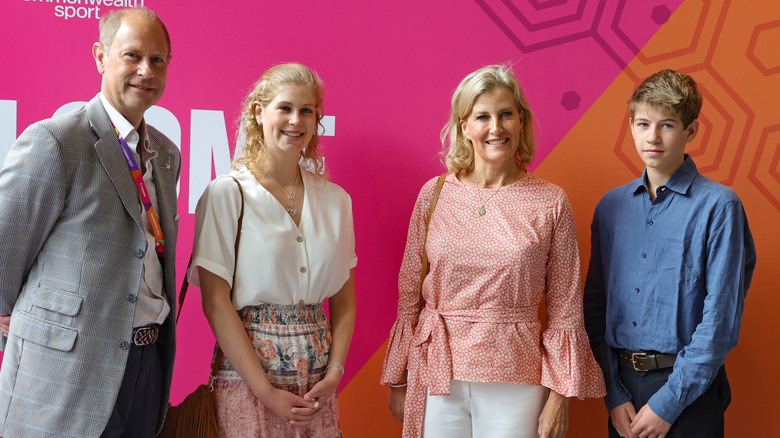 Chris Jackson/Getty Images
As a child of Prince Edward, James, Earl of Wessex, was also eligible for the title of prince. However, Prince Edward and Sophie wanted their children to have a normal childhood and decide for themselves if they wanted to use their royal titles. "We try to bring them up with the understanding they are very likely to have to work for a living," Sophie told The Times in 2020. "Hence we made the decision not to use HRH titles. They have them and can decide to use them from 18, but I think it's highly unlikely."
Previously, James was known as Viscount Severn, after the river Severn and based on the fact that viscounts are a rank below earl in noble titles. According to The Telegraph, James' new title, Earl of Wessex, was inspired by the movie "Shakespeare in Love." Prince Edward then asked the queen to create this title for him instead of Duke of Cambridge. The title has a bit of romance to it since Wessex is an historic region of the UK and has ties to King Arthur.
While James will one day inherit Edward's Scottish title, Earl of Forfar, he won't inherit the Duke of Edinburgh title. After Edward dies, the title will revert to the Crown again, and it will be up to the monarch to choose which royal family member gets it.