Everything You Need To Know About Days Of Our Lives' Newest Character, Talia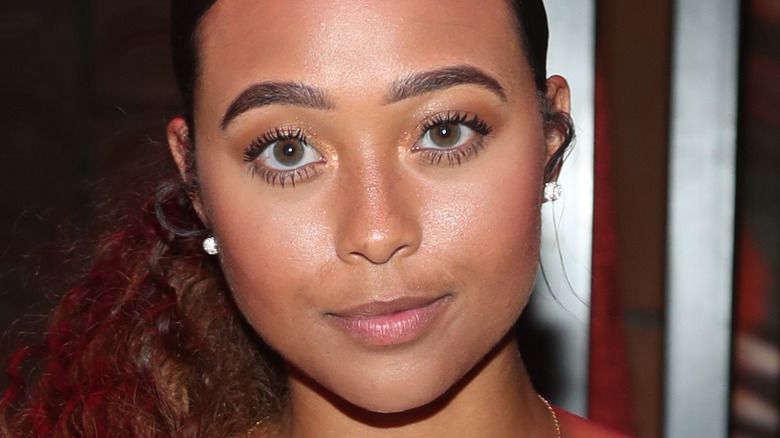 Jerritt Clark/Getty Images
"Days of Our Lives'" newest actor, Aketra Sevillian, may be a newcomer to the soap opera world, but she's been seen in multiple projects in the past. The actor has appeared in television shows such as "The Sex Lives of College Girls," "Millennials," "Grand Crew," and "Grown-ish" in the past. According to Soap Hub, Sevillian also has a very sporty background. She reportedly fell in love with the game of basketball at an early age and helped her Michigan high school team win a state championship. She also had a successful high school career in track and field.
She later went on to play basketball at Penn State University. Of course, being an athlete runs in her family as her father was a former college football player. While she may have gotten her athleticism from her dad, she got her unique name from her mother. Aketra is actually her mother's name spelled backward, although her family often calls her Keke. Sevillian's love for the game also led her to host the online series "Ballislife."
Now, the young actor is making her way into the wild and wacky world of Salem as Talia Hunter, where anything is possible and the unthinkable tends to happen on a regular basis. Thankfully, she won't be alone as she does have family ties in the town.
Talia is Jada's younger sister.
"Days of Our Lives" fans love to see new characters come to Salem and stir things up. Most recently viewers met Talia Hunter, the sister of Salem police officer Jada Hunter, the daughter of former fan-favorite character Marcus Hunter. Talia surprisingly showed up in Salem and quickly met Chanel DuPree. Talia was looking for a job and thought that she might be able to fill the empty position at the bakery due to Allie Horton's departure, per Soaps in Depth. Although Chanel is still fresh off of her messy breakup with Allie, it appeared that she shared a spark with Talia. Chanel hired her, and the two began a working relationship.
Meanwhile, Jada was stunned to see her younger sister in town and when Talia showed up at the police station, Jada was forced to introduce Talia to her boss, Rafe Hernandez. Talia explained to Jada that she chose to leave her former home in New York and wanted to create a new chapter in Salem. She asked if she could stay with her big sis while she got on her feet, and Jada ultimately agreed to take her younger sister in while she settled into life in Salem.
Fans will now get to see more of the relationship between Talia and Jada, as well as uncover any secrets that Talia may have brought with her to Salem.