The Young And The Restless' Jason Thompson Reflects On His Soap Opera Career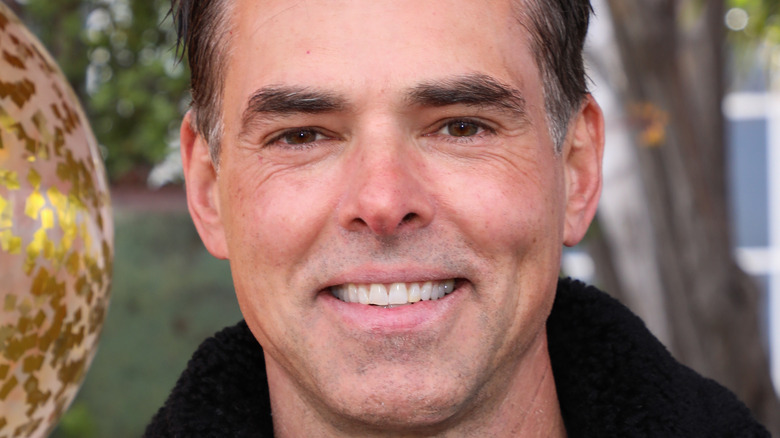 Paul Archuleta/Getty Images
While having gone through rough patches here and there, Robin Scorpio (Kimberly McCullough) and Dr. Patrick Drake (Jason Thompson) survived quite a few tribulations on "General Hospital." When Robin was presumed dead because of an explosion at the hospital, Patrick grieved for quite some time. However, it wasn't long before he became the object of desire to then-schemer Dr. Britt Westbourne (Kelly Thiebaud). He ended up dating Sabrina Santiago (Teresa Castillo) and the two were about to get married when Robin showed up alive. She and Patrick have stayed together ever since, even after moving to California in 2016 with their daughter, Emma (Brooklyn Rae Silzer). 
After leaving "GH," Thompson then moved to "The Young and the Restless," taking over the part of Billy Abbott which had previously been played by several actors including Billy Miller and Burgess Jenkins. Billy wasn't a bad guy, but had been caught up in quite a lot of trouble. He's been framed for a few crimes over the years, and has also had to deal with the death of his daughter, Cordelia "Delia" Abbott, that he was indirectly responsible for. Billy had also been taken advantage of by Chelsea Lawson (Melissa Claire Egan), who later revealed that she was pregnant as a result resulting in Billy and Chelsea sharing a child together. Chelsea had racked up a list of misdeeds over the years, but has recently gone around apologizing to those she's wronged, including Billy.
Now, as a potential romance blossoms between Billy and Chelsea, Thompson discussed his soap opera experience.
The actor is enjoying his time on 'The Young and the Restless'
In 2016, Jason Thompson spoke to Global News about moving to "The Young and the Restless." "I've really enjoyed Genoa City. It's been a fantastic place," he said, adding, "Playing Billy has been fun and really invigorating. It's been a great challenge, which I was really looking forward to." Thompson recently spoke with Soap Opera Digest, explaining that when he got the part of Patrick Drake on "General Hospital," he was told by then-executive producer Jill Farren Phelps that his run would only be 13 weeks. His initial concerns that he wouldn't last went away, as he explained, "I hit the ground running and I started working with the incredible Kimberly McCullough [ex-Robin], who's still a dear friend." Thompson also cited all the great actors he got to work with on the show.
Although leaving "GH" made him nervous, he stated he wanted to so "something different." Thompson explained he needed to change things up "personally and emotionally for [himself]." He gushed that Melissa Claire Egan (Chelsea Lawson) is "wonderful." He continued that she's "such an accomplished actress and someone that's been in the business for a long time." 
"What she did with this storyline the last couple of months here was absolutely beautiful." Considering Billy's difficult past with Chelsea because of what she had done to him, Thompson stated, "It can be very, very triggering for people, so you've got to be delicate, you've got to be careful."