Hers Is The Wellness Company Helping Women Get Mental Health Care. Here's What To Know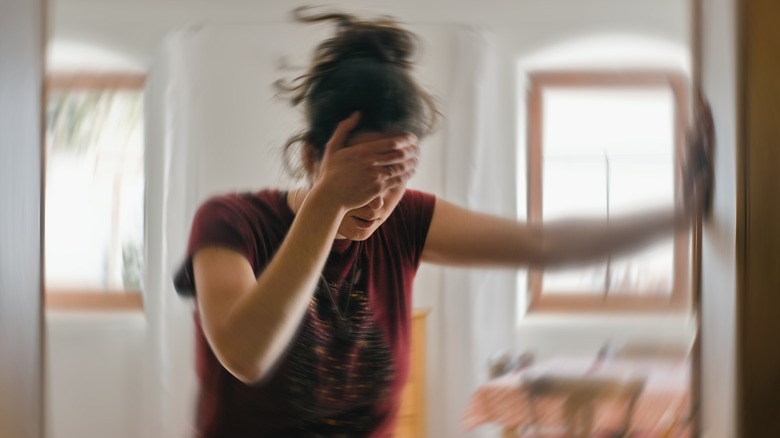 Tunatura/Shutterstock
When it comes to mental health, not all disorders are created equally. According to the National Institute of Mental Health, anxiety and depression are much more common in women than in men. Plus, when we go through hormonal changes like menstruation, pregnancy, and giving birth, our risk for certain types of mental health issues like perinatal depression greatly increases. Even the disorders — such as bipolar disorder — that affect the same rate of men and women show up differently in females, per The National Library of Medicine. In fact, women are much more likely to experience mood disorders and when they do, it can come in many different, more intense forms.
Plus, as a whole, women are more likely to experience the negative effects of mental health issues, including anxiety and obesity. But the worst part of it all is that women are less likely to get the help they need and suffer from delayed diagnosis and treatment, leading to worse outcomes. Now, companies are working to combat this, and one, in particular, is paving the way.
What is Hers?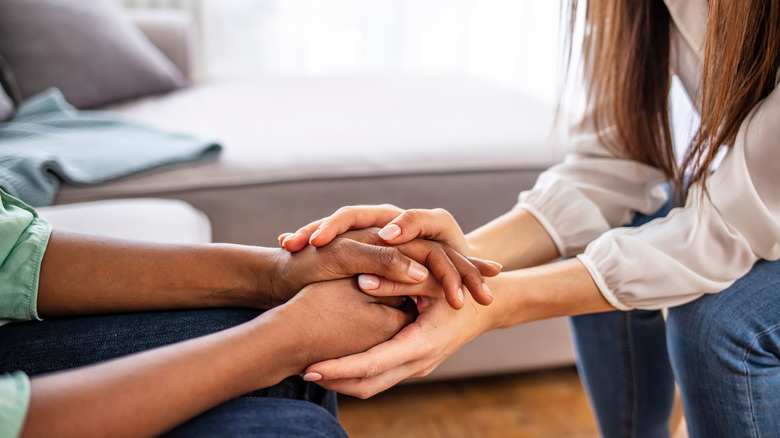 Dragana Gordic/Shutterstock
The parent company of Hers is Hims & Hers Health Inc., with Hers being their female-focused side. At its core, Hers is all about health, whether that be through beauty products or supplements. In one sweep through their website, you'll find everything from shampoo and conditioner meant to boost hair volume to generic versions of popular anxiety and depression medications like Zoloft and Paxil. They also offer birth control pills and lubricants.
If you are seeking help with your mental struggles, the process is simple. You first answer about 10 minutes worth of questions and then Hers will connect you with a provider who will then suggest the right medication for you. But beyond physical products, Hers is also changing the game for mental health care and offers support groups and the ability to talk to a professional. According to Medical News Today, women can opt for a pay-as-you-go format, sans insurance, with relatively low overall costs. If you are looking for an alternative for your mental health care, here's why Hers may work for you.
How Hers mental health care works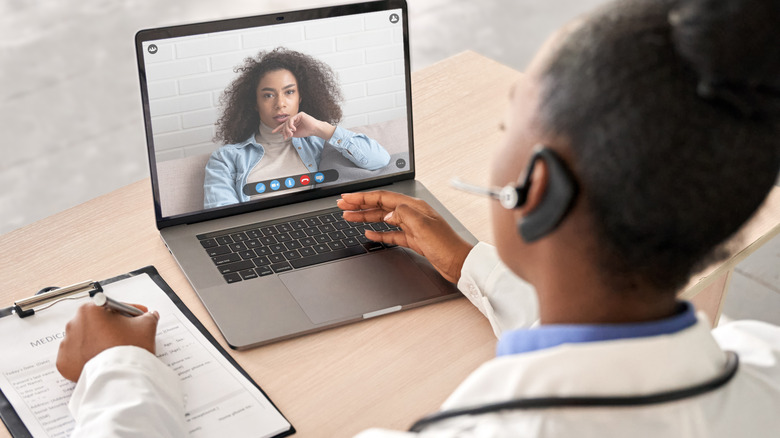 Ground Picture/Shutterstock
If the idea of seeking out a local psychiatrist or even going to your primary care doctor to discuss your mental health concerns makes you spiral, you may want to take a gander at Hers and its mental health care offerings. Hers tailors their approach to women and woman-identifying, as well as non-binary, offering individual therapy sessions as well as medication management for things like anxiety and depression, as well as stress, postpartum, and sleep issues (via VeryWellMind).
The company will pair you with a therapist who will hear out your concerns and help you get on the path to better mental health during a 50-minute talk session. If you need more of a psychiatric approach, they offer this as well. Once you are part of Hers, you are able to schedule sessions with your therapist, switch therapists at any time, access free mental health material, and track your progress online and on their app.