What You Need To Know About The Young And The Restless' 50th Anniversary Celebration Special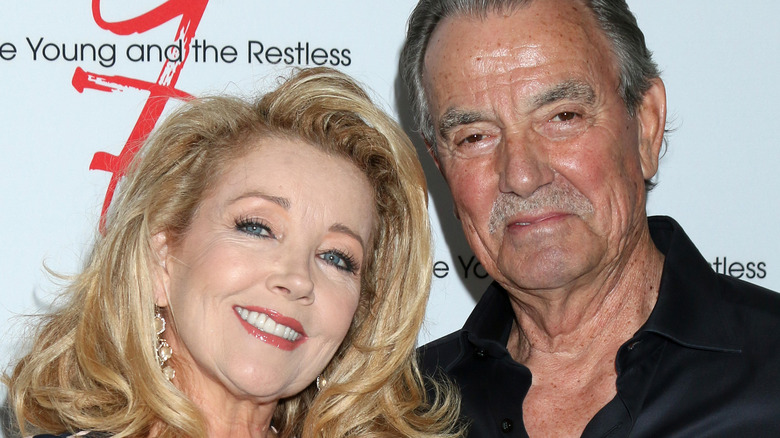 Kathy Hutchins/Shutterstock
2023 is shaping up to be a banner year as three beloved TV shows celebrate milestone anniversaries. On November 23, 1963, the fan favorite British science fiction series "Doctor Who" premiered and is set to celebrate its 60th anniversary this November with special episodes and returning actors that are surprising the fans. Stateside, the venerated daytime drama "General Hospital" is also celebrating its 60th anniversary in April 2023, also with surprise returning actors and storylines. Joining in these much-anticipated celebrations is "The Young and the Restless," another daytime soap opera that has enjoyed the number one spot in the ratings for decades. 
The sudser recently began its anniversary celebration with some major changes including a retooling of the show's logo that incorporated a "50," posting it on Twitter. There has also been a cross-over with sister show, "The Bold and the Beautiful," as well as major comebacks for many of the show's revered stars from the past. "Y&R" also posted a video on YouTube with a behind-the-scenes peek at its 50th anniversary photo shoot in which nearly all of the cast were gathered together for the event. Jason Thompson, who plays Billy Abbott, stated, "Seeing everyone in one spot, you realize what a big family you're part of."
As the time draws nigh, the fans are eagerly awaiting the surprises in store.
The Young and the Restless' anniversary is fast approaching!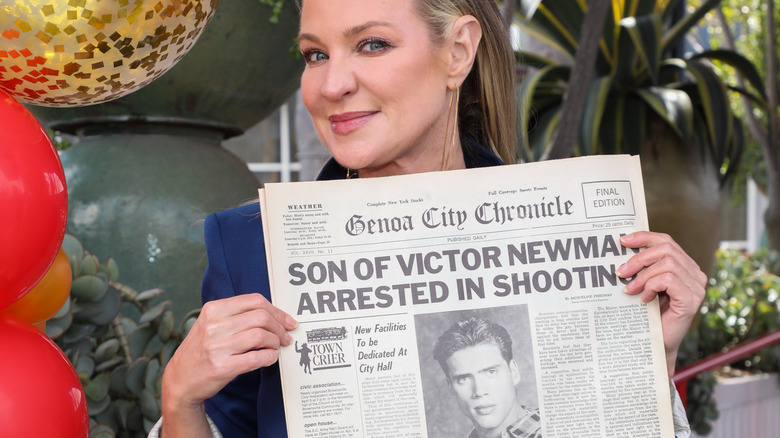 Paul Archuleta/Getty Images
"The Young and the Restless" producers officially put out a press release recently describing the amazing celebration coming up for the show's milestone 50th anniversary. CBS will air a special on Monday, March 27 at 8pm ET/PT entitled, "The Young and the Restless 50th Anniversary Celebration, an Entertainment Tonight Special." The show will be hosted by ET's Nischelle Turner and will also be available to stream on the network's video and on-demand service, Paramount +.
The special will include interviews with "Y&R" actors past and present, and fans will be pleased that ET is also adding some never-before-seen footage from its vaults. The special will also dive deep into the history of "Y&R," including a look at feuds, romances, weddings, the many times the show has been groundbreaking. There will also be tributes to cast members that have died recently including Jeanne Cooper (Katherine Chancellor) and Kristoff St. John (Neil Winters) that's sure to have fans in tears. Rounding out the special will be a tour of the "Y&R" studio, as well as spotlighting the show's gigantic wardrobe for its characters. The celebration hits the ground running on Wednesday, March 22, when fan favorites Michael Damian, Barbara Crampton, and several others will return on-screen. 
We continue to be excited by all the amazing news, and can't wait for more!