Kate Middleton Brings Back Polarizing 2010s Trend At King Charles' First Commonwealth Day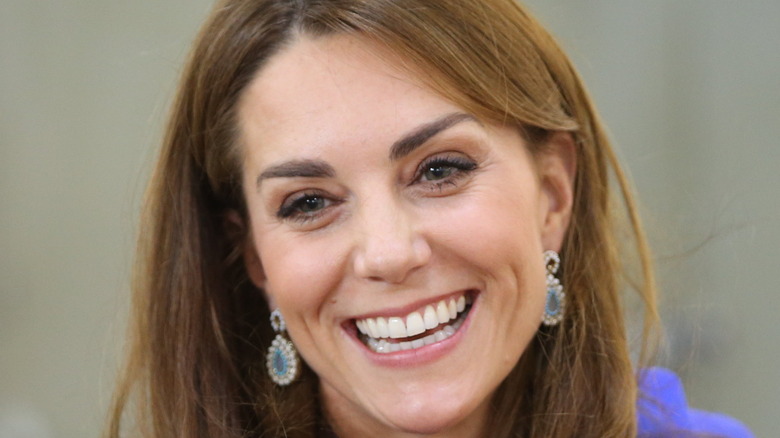 Pool/Getty Images
The coronation of King Charles III is quickly approaching. While he has been serving as the United Kingdom's monarch since the heartbreaking death of Queen Elizabeth II, there has yet to be a formal ceremony to solidify the passing of the crown. A coronation isn't required when a new ruler takes over. It serves more as a symbolic and historical gesture, which has been at the cornerstone of the English monarchy for thousands of years.
Although the coronation has yet to take place, Charles has quickly settled into his role as king, speaking at other ceremonies and events. This week marked the first Commonwealth Day since he has taken the throne, which celebrates the countries that make up the Commonwealth with a service and speech by the king.
Charles and Camilla Parker Bowles, Queen Consort, were joined at the ceremony by the Prince and Princess of Wales, William and Catherine, and while royal fans were interested in what Charles had to say, their eyes also drifted to Kate, who was wearing a piece of 2010s fashion that is sure to come back in style.
Kate has revived this 2010 trend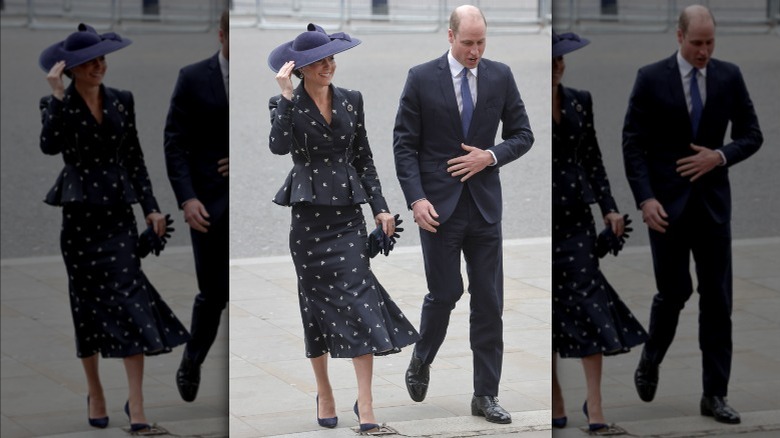 Chris Jackson/Getty Images
King Charles III may have been the star of this year's Commonwealth Day as the public anxiously awaits the big coronation, but there can never be a royal event where Catherine, Princess of Wales, doesn't steal the show with her sense of fashion. At the Commonwealth Day festivities, Kate was seen with her husband, William, Prince of Wales, wearing a peplum top with a fitted skirt and a navy blue hat that she had to hold in the gusty wind. While she looked stunning, we couldn't help but notice her dip back into one of the biggest trends of 2010, the peplum top.
Kate is a trendsetter in her own right, but peplum tops have begun to come back in vogue even before the princess revived hers. Several stars, including Florence Pugh, have worn the style that many love to hate, bringing the look back to the forefront. This trend certainly isn't for everyone, but Kate looked gorgeous with her take on the striking silhouette.