Sephora's Free Makeovers: How To Get Them And What To Expect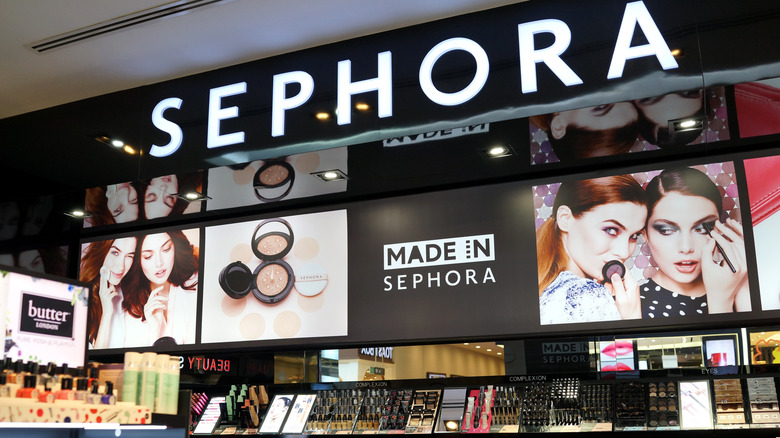 TY Lim/Shutterstock
It's the time for spring cleaning, rearranging the furniture collecting winter dust, and opening our windows on those sunny days when we get a glimpse of the warmth to come. Besides adding new pieces to our wardrobe in anticipation of the change in season, it might also be time to refresh our everyday makeup looks. Whether you're a makeup savant or have only dipped your toe into the expansive world of blushes and shadows, this spring could be your time to find new color palettes, shapes, and levels of matte and shine to experiment with. 
This can be where your beauty store of choice comes in, and there may still be things about Sephora in particular that you didn't know. For example, their trained beauty advisors offer a range of services you can take advantage of, and the store's free offerings may not come up in a consultation unless you know to ask for them. 2023 is all about asking for exactly what we want, which should include the best products and services Sephora has to offer.
Free samples are available online and in store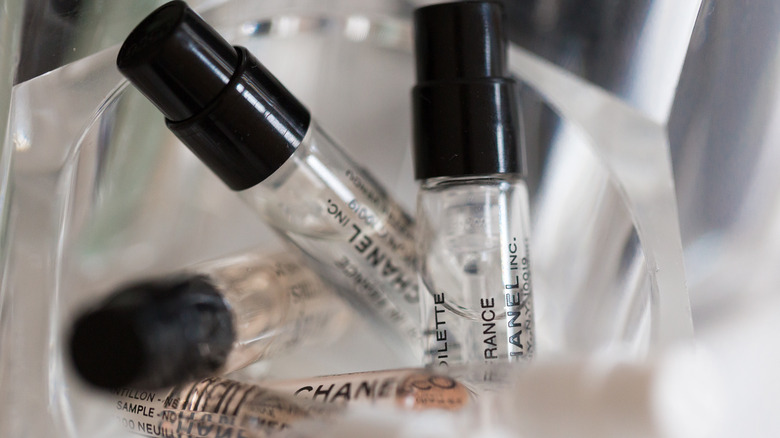 Helen89/Shutterstock
One of the most important tips for a thrifty shopper to know when they enter a semi-overwhelming beauty store like Sephora is how they can focus on finding the products that are right for them. Thankfully, Sephora lets you grab up to three samples — though there isn't consensus that this is the hard limit — within each "world" or department, as in three perfumes, three items from the "color" world, or three of any packaged samples which brands invariably send to the store, according to a former Sephora employee who spoke with Byrdie.
In general, buying a full-size container of a product you've never tried is a big bet, and it might create waste or have you forcing your face into something that doesn't feel good. Luckily, Sephora has a 30-day return policy, which is valid as long as you haven't used up half of the product. That's right; you can try it multiple times, which is what it may take to realize it's the wrong fit for you. 
Your beauty advisor may be an expert in one world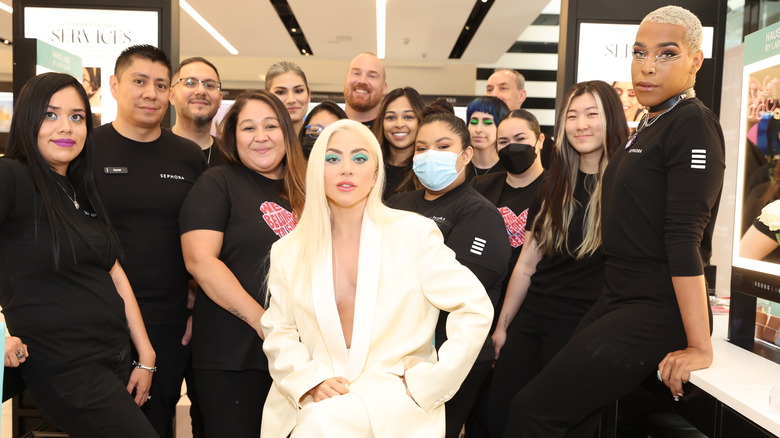 Amy Sussman/Getty Images
Though your free mini makeover may only last 15 to 20 minutes, you can focus in on an area of makeup you'd like to learn more about. Your beauty advisor could demonstrate their expertise through one of their "express makeovers," which could be a mini facial, foundation, brow, blush and bronzer, or eye tutorial, lip demonstration, or false lash application lesson. 
Though you're technically only supposed to get one of these mini makeovers for free, former Sephora employee Tiffany Colon told Byrdie that your beauty advisor may treat you to more than the "single-feature" treatment if you're polite in the chair. Otherwise, if you rack up $50 worth of products in the store — or even just promise to do so — you're eligible for a full-face makeover. However, there's no system for actually checking if you follow through with these purchases. The former advisor shared, "When we're done with the makeover, we put the stuff you want in the basket, but you could walk right out and we can't say anything."  
Hygiene is always a priority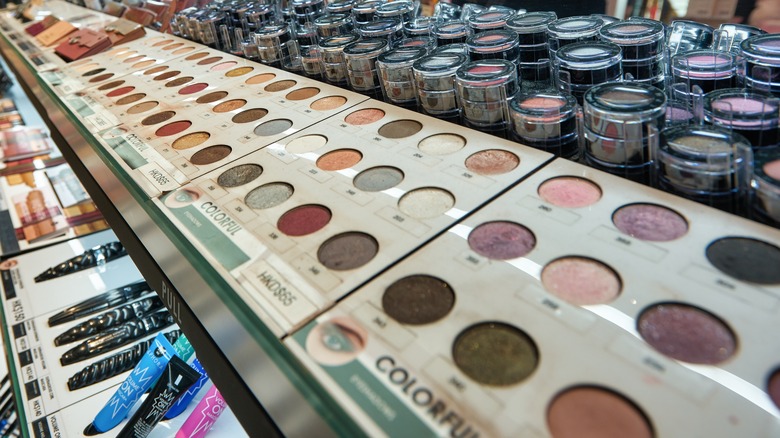 Sorbis/Shutterstock
Getting the most out of your Sephora experience also means you should be the best customer you can be, and keep the experience safe and fun for everyone else too. To ensure that everyone's skin is clean and un-germy, Sephora stores have a protocol in place for sampling makeup items as well as performing makeovers. For mascara and eyeliner, you can use one of their disposable applicators, and for lips, you'll use a new tester wand per lip color. 
Former beauty advisor Nathalie Nieves also suggested staying away from makeup that comes in a pot.  "Only sample or try things in the store that come in a pump container," she told Byrdie. "Things get really gross and unsanitary with sampling, and I've seen many clients dip their fingers into multiple pots with no regard — it's gross and a breeding ground for bacteria."
Sephora is good for more than just makeup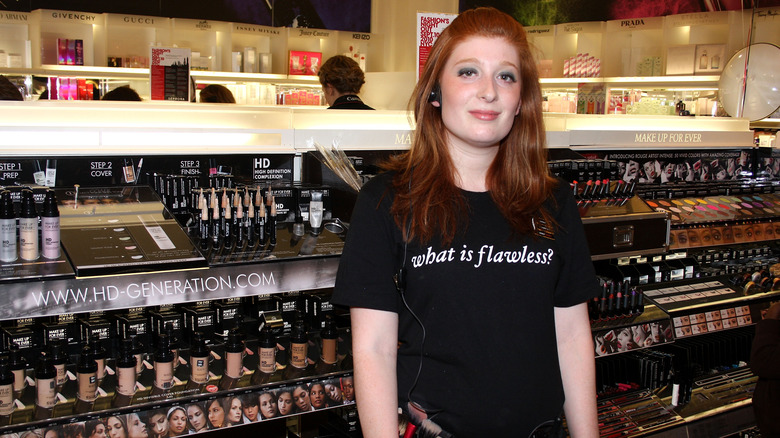 Andrew Toomey/Getty Images
The base for your makeup is happy skin, so Sephora employees are also equipped with plenty of skincare knowledge to pass onto customers. Specifically, the stores' skincare consultants are trained to give facials.  "Skincare consultants are required to learn how to give skincare expresses, which are basically express facials on the floor, with cleanser, toner, treatment, and moisturizer," according to former employee Nathalie Nieves. Beyond skin and makeup, consultants are also trained in haircare. 
Ariel Orellana told Byrdie, "Cast members are actually trained on different dry-styling hair trends every couple of months from brands like Living Proof and Drybar, so you can stop in for a touch-up on your hair, as well as your skin and makeup." Plus, you can try out colors in the in-store nail studio and give yourself a fresh manicure.
Beauty Insiders get extra perks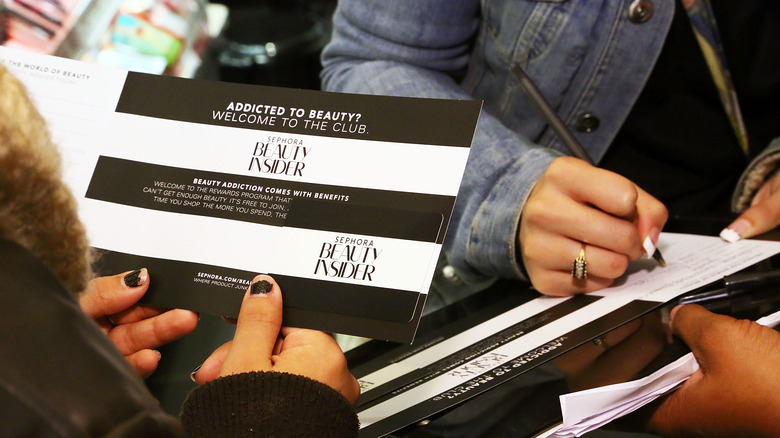 Astrid Stawiarz/Getty Images
Sephoras also offer their beauty insiders free makeup classes, which you can sort out by store location. Rouge-level beauty insiders, or those with over 1000 points, are also eligible for a free full-face makeover with no minimum purchase. One of the perks of earning points as a beauty insider is free gifts included with purchases. But because gifts are switched out often, an unnamed Sephora employee told Insider that she would advise customers to "spend their points on products that they are most interested in." She added, "I personally prefer to save my Beauty Insider points until I see a product that I really want to try." 
Though retailers like Nordstrom and Ulta also offer beauty consultations and rewards programs, Sephora is recognized for its employees' expertise, as well as a catalog of products ranging from high-end beauty brands to store brand dupes that give them a run for their money.