Princess Diana's Brother Slams Donald Trump — And Sets The Record Straight On Her Opinion Of Him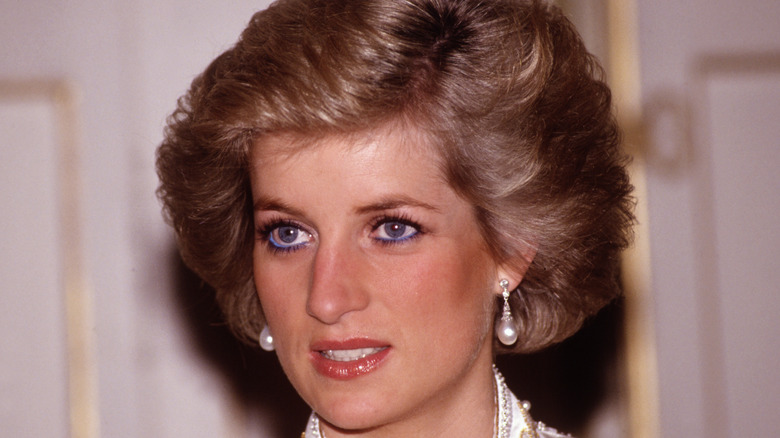 David Levenson/Getty Images
If there's one thing that we know Donald Trump likes, it's attention and being able to tout his accomplishments. He even went so far, according to The New Yorker, as to impersonate a publicist when on the phone with a journalist in 1991 to talk himself up. His latest self-promotion venture, along with running for president again in 2024, is a book called "Letters to Trump." It's a collection of letters that Trump has received over the years as well as his commentary on them. There are letters from world leaders and big-time celebrities – Trump's new book will reportedly include messages from Oprah and Princess Diana.
While promoting his book, which you can get for $99, Trump spoke with Breitbart News. "I think they're going to see a very fascinating life," he said of readers. And of the letter writers themselves, Trump had an unexpected claim about how they felt about him. He stated, "I knew them all — and every one of them kissed my a**, and now I only have half of them kissing my a**."
His comments didn't go unnoticed. Charles Spencer, younger brother to Princess Diana, has apparently found out what Trump said. Since a letter from Princess Diana is to be included in the book, Spencer fired back with both barrels at Trump's claim about a**-kissing.
Charles Spencer remembers how Donald Trump used Princess Diana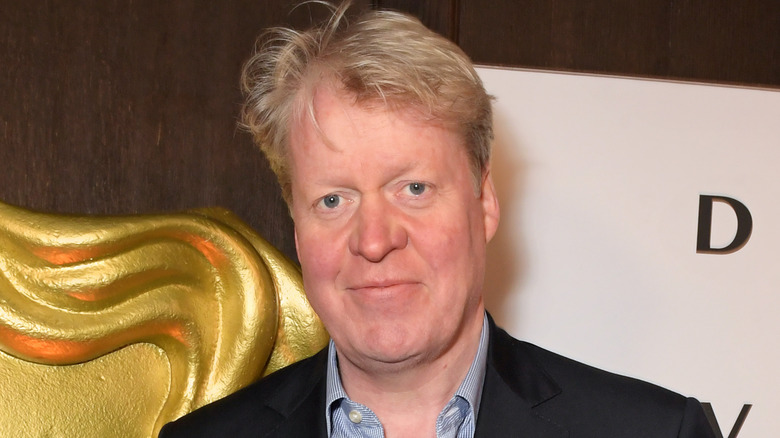 David M. Benett/Getty Images
Princess Diana's brother Charles Spencer is absolutely not having it with a claim Donald Trump is making about her. Spencer tweeted: "Surprised to hear that Donald Trump is apparently claiming that my late sister Diana wanted to 'kiss his arse', since the one time she mentioned him to me — when he was using her good name to sell some real estate in New York — she clearly viewed him as worse than an anal fissure."
People on Twitter are happy to see Spencer standing up for his sister's memory. One wrote: "the good thing is we all know damn good and well she would hate that man and there's no way she would lower her standards to that."
Spencer has a good memory for how Donald Trump tried to use Princess Diana's name as a marketing ploy. Trump reportedly told The New York Times in 1994 that Prince Charles and Princess Diana were going to be members at Mar-a-Lago, per Mirror. He did offer them free membership, but they didn't take him up on it. He pulled a similar stunt to make it seem as though Diana was going to get an apartment in Trump Tower, via BuzzFeed News. She was not.
Donald Trump denied any romantic pursuit of Princess Diana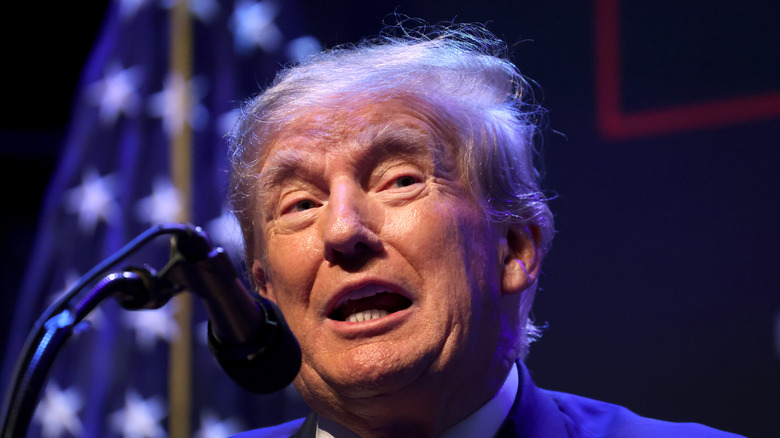 Scott Olson/Getty Images
Donald Trump's actual connection to Princess Diana reportedly goes back to the 1990s when the two would occasionally be at the same charity event. After her divorce from Prince Charles, Trump sent her lots of flowers, seemingly in romantic pursuit, according to The Sunday Times (via Marie Claire). And on Howard Stern's show, not long after Princess Diana's death, Trump talked about how he was confident he "could have" slept with her, though he would have had her tested for HIV, as reported by People. In a 2016 interview with Piers Morgan, Trump seemed to have changed his tune. As noted by Newsweek, Trump denied any untoward interest in Princess Diana.
Legal questions have come up around Trump's book of letters in terms of copyright. Newsweek reports that Winning Team Publishing, the publishing house co-founded by Donald Trump Jr., claimed the private letters could be published because there was "actual or implied" permission given from the letter writers. Copyright law means the letter writer has the copyright on what they wrote, not the addressee, law professor Jane C. Ginsburg told the outlet.