Crown Jewels Will Shine Bright In New Exhibit Following King Charles' Coronation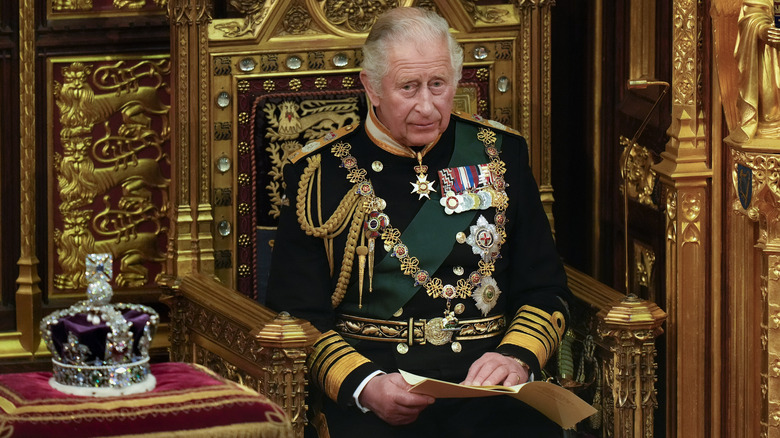 Wpa Pool/Getty Images
The coronation of King Charles III on May 6, 2023, will undoubtedly be watched by millions of people around the world, and the ceremony itself is just one part of what's set to be three days of events, per Sky News. The historic occasion is bound to feature the pageantry that Britain and the monarchy are so good at, even though it will be downsized when compared to the coronation of Queen Elizabeth II.
Jewels are a particularly impressive aspect of royalty that will definitely be on display at the coronation. We don't have all the details; for instance, we still don't know what tiara, if any, Catherine, Princess of Wales will be wearing. But we do know that we'll be seeing the centerpieces of the Crown Jewels, including St. Edward's Crown, which is only worn during the coronation. After the coronation, you'll get the chance for a closer look at the coronation crown and other Crown Jewels in a newly designed exhibit in the Tower of London.
The new exhibit will give more context to many of the jewels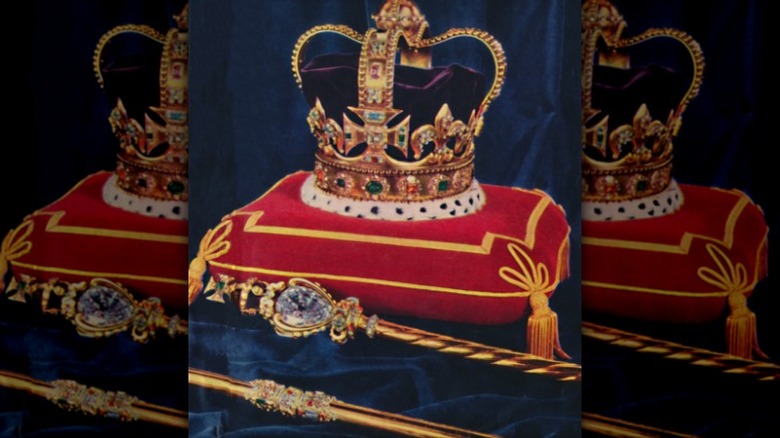 Print Collector/Getty Images
The Crown Jewels is a collection of over 100 items, and the coronation pieces are some of the most impressive. And if you visit after the coronation, you'll get a chance to see the crowns worn by King Charles III and Camilla, Queen Consort along with other items from the historic collection in a new exhibit, which will highlight the history and origin of many of the pieces (via BBC News). The exhibit has been four years in the making, and it will open on May 26.
In late 2022, the Royal Household revealed that St. Edward's Crown had been taken from its usual home in the Tower of London so it could be prepared for the coronation. King Charles will also wear the Imperial State Crown during the coronation. They'll use Queen Mary's Crown for Camilla, Queen Consort which is a significant royal first since previous queens have had a crown made for them for the coronation. The crown will not include the controversial Koh-i-Noor diamond, but the diamond will be on display in the updated Crown Jewels exhibit with more about its history and how it came to be in the royal collection.