What's The Difference Between Highlights And Base Color?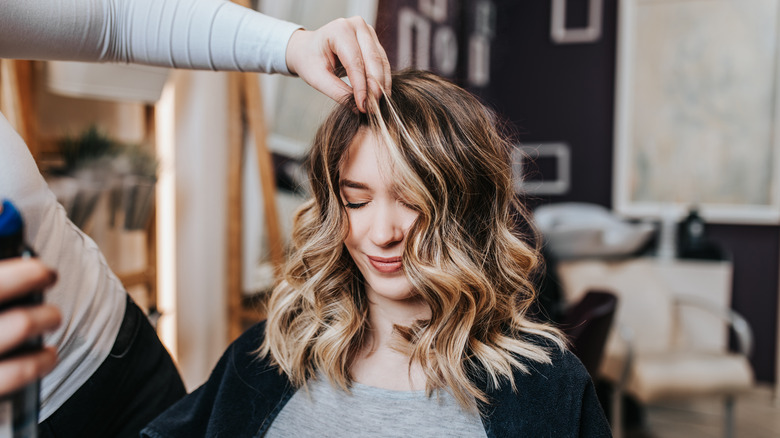 hedgehog94/Shutterstock
When you feel like you're in need of a big change, there's no better way to boost your confidence and to elevate your style than by heading to the hair salon for some TLC from your hairstylist. Switching up color of your hair can be confusing. With so many different techniques to color your hair from micro highlights to a beachy balayage, it's tricky to know what option is right for you. When you go to the salon for a color revamp, you can get highlights, single-process (also known as base color), or double-process color. 
Get Jennifer Lopez's gorgeous cappuccino hair color with a few highlights, or take the darker route with Vanessa Hudgens' signature cool black hair as an overall base color. When going for a new look, you'll want to make sure that whatever technique you choose, the hair color suits your skin tone and brings out your best features.
Highlights add dimension and brightness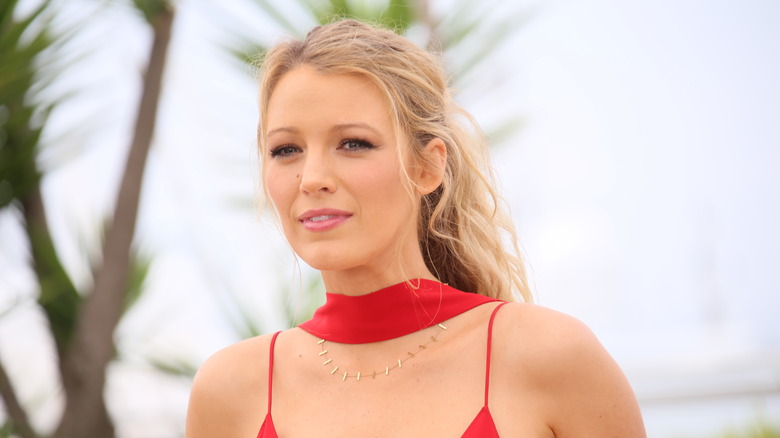 Denis Makarenko/Shutterstock
Highlights are when your hairstylist lightens your hair strands to achieve a dimensional, lighter color. They're a great option if you're not looking to change your natural hair color too much and want to work with it instead. Darren Anderson, a professional hairstylist, tells Byrdie, "Great highlights should be layered to produce tonal variations. There should be lights, mediums, and darks to create depth and translucence in the hair." 
You can choose from various highlighting techniques, including balayage, micro-highlights, lowlights, and more. Highlights typically last two to three months before it's time to get a touch-up at the salon. They can be more damaging to your hair since they often involve using bleach to go lighter, so if you choose to get highlights, we recommend investing in a treatment like Olaplex's Hair Repair Treatment Kit. This treatment works to nourish and repair your hair while also rebuilding hair bonds to give you long, luscious locks.
Base color is gentler on your natural hair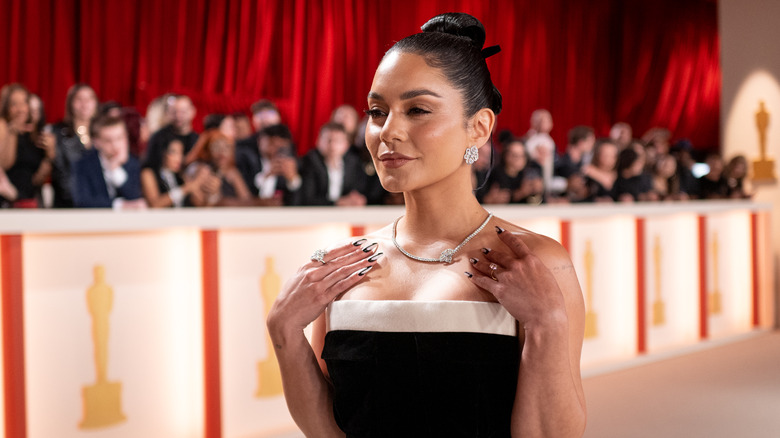 Emma Mcintyre/Getty Images
Base color or a single-process color is an umbrella term that refers to coloring your hair with just one visit to the salon. This can include a root touch-up, a base color application, or root coloring. If you want to change your natural hair color, you can go a shade lighter or darker, or even add a bit of warmth to your hair with a base color change. Since a base color is an overall color, you will need to visit the salon every six to eight weeks to touch up your overgrown roots. Single-process color is often the less expensive option of the two and is gentler on the hair, so it's the perfect budget-friendly option that's also kind to your hair (via PopSugar). 
Still not sure which technique to go for? You can choose to do both highlights and a base color. This option is usually best when you have a few grays you want to cover, while also adding depth and brightness to your hair with highlights.