General Hospital Writer Teases Upcoming Emotional Tribute To Sonya Eddy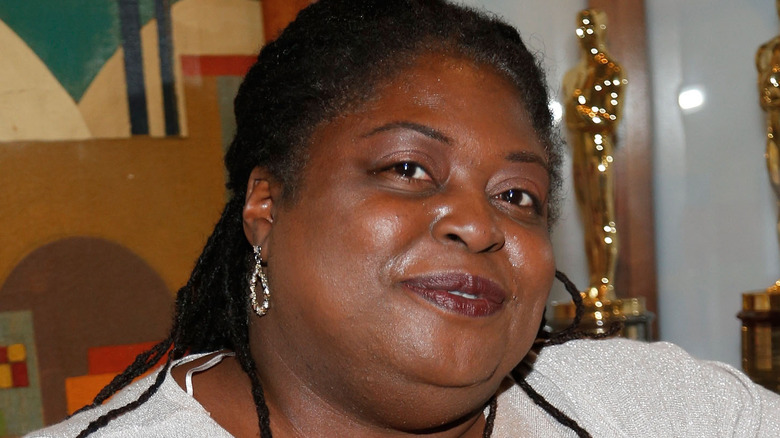 Imeh Akpanudosen/Getty Images
The story of Frank and Doris Hursley reads like something out of their show, "General Hospital," according to Frank's biography in Michigan Today. Frank had been married twice and had an affair with Doris, both of whom were married and then got divorced to be together. He had a son, Frank Jr., who was presumed dead in World War II by an erroneous report, causing his mother and Frank's ex-wife, Madeline, to lapse into a coma and die. He had been estranged from his son and his daughter Bridget from his second marriage, and the two half-siblings ended up in a court battle over Frank's estate after he passed away. Frank and Doris became writing partners working on radio serials first, then transitioning to television. In 1963, the couple created "GH," and Frank's grandson Duncan states that they would be shocked to know that the show has endured since then.
"GH" has changed over the years, largely due to executive producer Gloria Monty who was brought in to save it from cancellation in 1978 and did so by infusing action, adventure, intrigue, and espionage into it. The producers went all out for the "GH" 50th anniversary in 2013, and the series is now poised to strike even more gold as the show reaches 60. Several events have been reported, including major character comebacks, and now one of the "GH" writers has teased a little bit more of what's to be expected for the anniversary celebration. 
Dave Rupel discusses writing the upcoming General Hospital surprises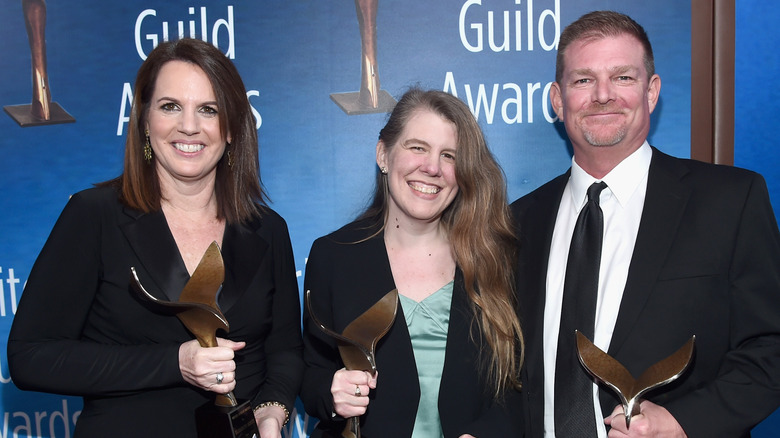 Alberto E. Rodriguez/Getty Images
On the YouTube interview show, "The Locher Room," Emmy Award-winning "General Hospital" writer Dave Rupel discussed upcoming 60th-anniversary surprises. He reiterated that the Nurses Ball is returning this year, explaining that prior to it, "There's gonna be a special episode dedicated to Epiphany (Johnson), because the actress Sonya Eddy passed away unexpectedly." Rupel stated that, "The Epiphany episode is very emotional. And then the Nurses Ball is really terrific." Close friend of Eddy, Yvette Nicole Brown, will appear in the episode to pay loving tribute to the beloved actress.
Rupel also teased what's coming after the Eddy tribute and Nurses' Ball, explaining that "GH" will be returning to a storyline that he loved and watched as a teenager. "It's so action-oriented that I actually sent our head writers, Chris Van Etten and Dan O'Connor, an email just saying it was like an action novel (and) I'm so impressed, and it's so exciting. The fanboy in me that grew up on that, that we're going back to that storyline ... it was just so exciting." He complimented the upcoming story, adding, "It's action, but it's multi-generational, so Laura's in it, and Spencer and Trina are in it. It just is good story."
We can't wait to see the action in Port Charles!