Royal Experts Say Prince Andrew Isn't Happy About His Inheritance From Queen Elizabeth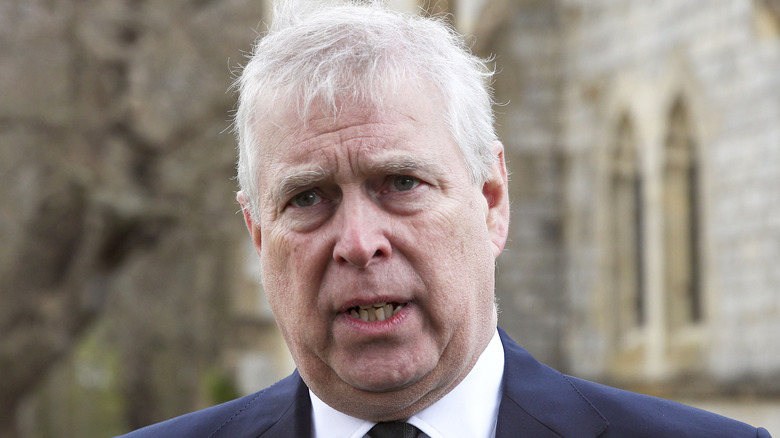 Wpa Pool/Getty Images
Prince Andrew, the Duke of York, is an infamous figure in the royal family. The third child of Queen Elizabeth II and Prince Philip had a successful career in the Royal Navy for 22 years and was a working royal until 2019. But Andrew's life and reputation have been marred with controversy due to his association with convicted sex offender Jeffrey Epstein. In 2015, news came to light that Andrew allegedly sexually assaulted one of Epstein's then-teenage victims, Virginia Giuffre. As a result, Andrew stepped away from his royal duties and publicly denied his involvement with Giuffre.
In 2022, Andrew settled a court case with Giuffre and agreed to pay her an undisclosed amount. He was also stripped of his military titles. The prince suffered another blow when his mother, the queen, died in September of that year. Shortly after her death, it was announced that Andrew and his ex-wife, Sarah, Duchess of York, would care for the queen's two corgis at their home, the Royal Lodge. However, this is perhaps one of the only things Andrew inherited from the queen. According to Fox News, the queen's estate was worth $800 million. But Andrew and his siblings, Princess Anne and Prince Edward, are said to have received nothing.
High taxes are to blame for Andrew's lack of an inheritance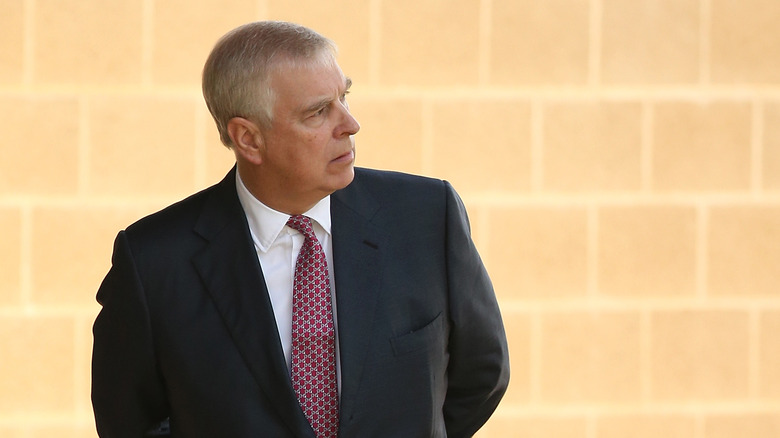 Paul Kane/Getty Images
While Andrew and his siblings did not receive an inheritance, the same can't be said for King Charles, as Queen Elizabeth's $800 million estate went solely to him. To avert paying high inheritance taxes and to ensure that the money stayed within the royal family, a 1993 agreement made Charles the queen's beneficiary. However, because they are working royals, Princess Anne and Prince Edward will receive money through the Sovereign Grant. Andrew has not been a working royal since 2019, so he will not receive any funds. Nevertheless, a source told the Daily Mail that all three siblings are frustrated by their lack of a financial inheritance.
Andrew, especially, is said to be concerned about the situation. In a YouTube video uploaded by Daily Mail Royals, royal expert Richard Eden weighed in on the situation. He said, "I've been speaking to friends of Prince Andrew over the last couple of weeks, and yes, he does still have a few friends ... and they do feel that he's a bit hard done by at the moment, frankly."
One of Andrew's friends explained to the Daily Mail, "Andrew is in despair." They went on to say, "What's he meant to do? Go cap in hand to his older brother to keep a roof over his head? Things are going from bad to worse. It's a disaster."
Prince Andrew might have to leave his grand estate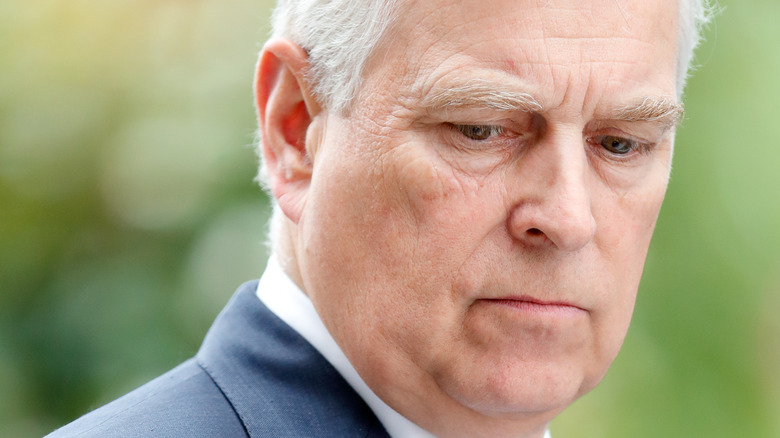 Max Mumby/indigo/Getty Images
In March 2023, news emerged that King Charles wanted Prince Andrew and his ex-wife, Sarah, Duchess of York, to leave their Royal Lodge mansion in Berkshire, England, and move to Frogmore Cottage in Windsor. But Andrew is reportedly refusing to move out of his lavish estate. The Independent writes that Andrew signed a 75-year lease on the property and has spent millions on upgrades. However, it appears that Charles' Frogmore offer is an effort to help his brother financially. Andrew's annual allowance of $300,000 will be cut in April 2023. Without an inheritance or a viable source of income, he likely will be unable to afford to maintain the 98-acre Royal Lodge.
Christopher Andersen, the author of "The King," a biography on Charles, told Fox News, "The king is not about to abandon Andrew entirely, but the Duke of York will definitely have to change his lifestyle and tighten his belt." Andersen noted that, ultimately, Andrew is to blame for his financial woes, citing his involvement with Jeffrey Epstein and the fact that he cannot make money as a working royal.
 But not all hope is lost for Andrew. His ex-wife and author, The Duchess of York, says that she will continue to financially support Andrew if needed. There are also reports that Andrew is considering a tell-all interview.