The Second Sally Spectra's Disastrous Love Life On The Bold And The Beautiful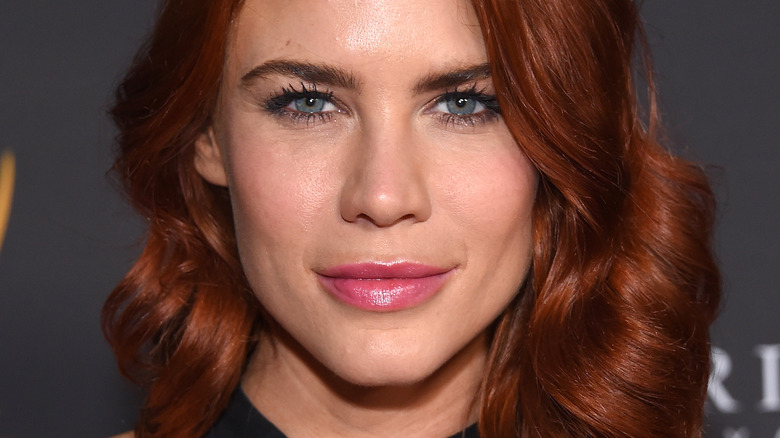 DFree/Shutterstock
The first incarnation of Sally Spectra (Darlene Conley) made quite a splash during her time on "The Bold and the Beautiful." However, the second version of Sally (Courtney Hope) has already made a significant impact throughout her short tenure across "Bold" and "The Young and the Restless." Making her debut in 2017 as the young, fashion upstart, Sally has had a rocky road in both Los Angeles and Genoa City.
Sally's attempts at making it in the fashion business have been largely overshadowed by her inability to maintain healthy romantic relationships. Her trio of romantic prospects on "Bold" resulted in heartbreak, rejection, and a mental health spiral, all of which forced her to pack her bags for "Y&R's" Genoa City. However, her attempts at love didn't go much better there, either. Between a faux relationship with a significant age gap and a love triangle between two embattled brothers, her unlucky streak has continued.
To understand how Sally ended up stuck in a sibling war, with both men vying for her affection, it's worth noting the various failed relationships leading up to that point. As an up-and-comer in fashion, Sally's first shot at love involved the heir to the Forrester fashion dynasty, Thomas Forrester (then Pierson Fode). Despite Sally's caviar dreams, her champagne wishes resulted in something resembling sour milk. 
Thomas was Sally's first boyfriend on Bold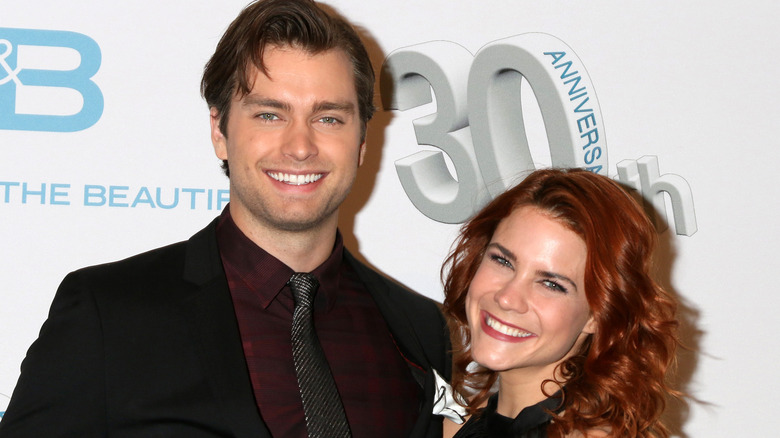 Kathy Hutchins/Shutterstock
Sally Spectra and Thomas Forrester initially started off as platonic friends, with Thomas attempting to help her break into the fashion world. However, things naturally progressed, and the closer they became, the more backlash they received, namely from his sister, Steffy Forrester (Jacqueline MacInnes Wood). Given her family history of attempting to rip off the Forresters' designs, it was understandable for Steffy and the rest of her family to be weary of her intentions.
Sally was trying to establish her own company at the time, reviving the Spectra Fashion House and attempting to position them as a serious contender in the industry. Their first try at dating ended after she discovered he had a son with another woman, but they eventually worked through that hiccup. Working for Forrester later on, Thomas was fully behind her, but when his son's mother, Caroline Spencer (Linsey Godfrey) became gravely ill, he put the brakes on the relationship. Thomas left for New York to be with his son's dying mother, but when Caroline's lie about being terminally sick came to light, he returned to Los Angeles to reunite with Sally.
Unfortunately, in a bizarre twist of fate, Caroline passed away unexpectedly, leaving Douglas without a mother. Before that, however, Sally and Thomas briefly lived together in New York where he promised a future existed between them. Sally ended things with Thomas though, not returning for many months.
Sally and Liam kissed after a near death experience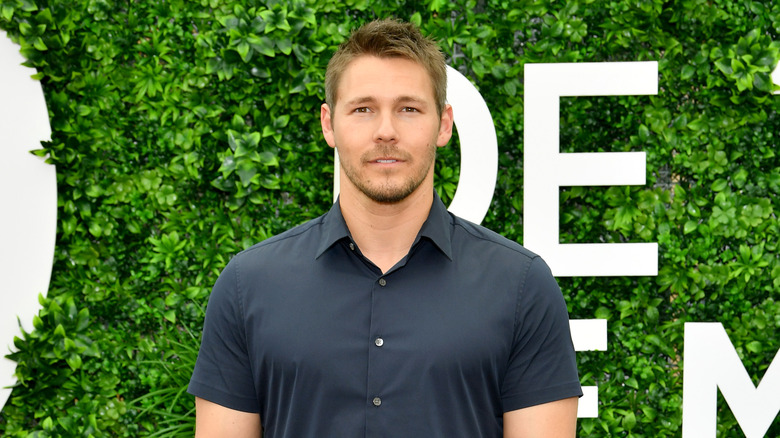 Pascal Le Segretain/Getty Images
Between the two occasions of Sally Spectra dating Thomas Forrester, she developed an infatuation of sorts for Liam Spencer (Scott Clifton). Sally went through the wringer to keep her family's fashion business afloat. One of the biggest obstacles in her way was Liam's father, business tycoon Bill Spencer (Don Diamont). Bill had an unhealthy and unrelenting obsession with the building housing Sally's company. He wanted the property as part of an expansion of his existing empire, and she didn't want to give up the space to make room for his latest skyscraper.
Bill tried everything to get Sally out of the picture. He even orchestrated Caroline Spencer's plot to fake her terminal illness, something that backfired in everyone's faces. However, Bill eventually settled on demolishing the building, bringing it to rubble. The only issue was that Sally refused to leave the building. Throughout the entire process, Liam frequently advocated for Sally, and he was present on the day of the scheduled explosion.
Bill continued with things as scheduled and nearly killed Liam and Sally in the process. They believed they were on the verge of death and shared a kiss in the debris. However, they made it out of the ordeal alive, complicating things for Liam's life because he was a happily married man. After discovering his betrayal, Liam's wife, Steffy Forrester slept with Bill in a moment of weakness.
Sally faked a terminal illness to keep Wyatt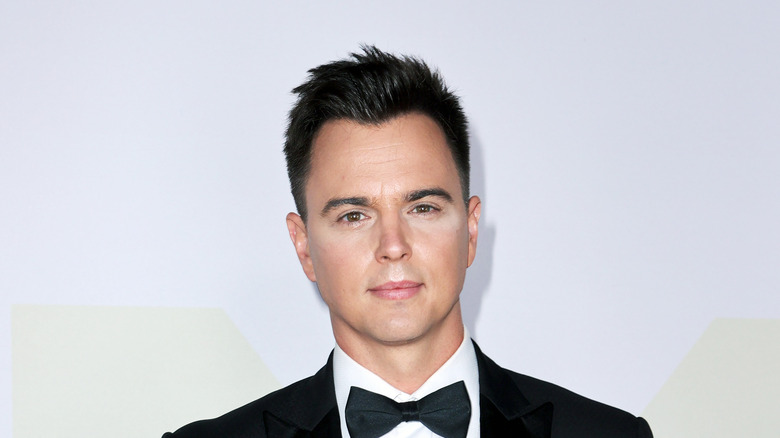 Kevin Winter/Getty Images
Even though things didn't work out with Liam Spencer, Sally Spectra tried her hand at love with a different Spencer man, Wyatt Spencer (Darin Brooks), after returning to Los Angeles. This had the most promise of any of Sally's relationships prior to that point. They had effortless chemistry, and he was willing to stand up on her behalf more than Thomas Forrester ever did. Things went well until the arrival of Wyatt's high school sweetheart, Flo Fulton (Katrina Bowden).
To Sally's credit, prior to her resorting to underhanded tactics to keep Wyatt, she was fighting an uphill battle when it came to Flo. The people closest to Wyatt, such as his mother, Quinn Forrester (Rena Sofer) were openly rooting for him to toss the fiery redhead to the side to restart things with his ex. However, once he finally formally ended things with Sally to reunite with Flo, Sally entered her villain era and chose a play out of the book of Caroline Spencer by faking a fatal disease.
Sally didn't simply fake that she was dying. She roped everyone into her scheme, including the doctor, and got Katie Logan (Heather Tom) to sing her sympathetic praises to anyone who would listen. After Flo caught on to Sally's deception, Sally was forced to hold her hostage as a means to keep her secret alive. After Wyatt rescued Flo and discovered the truth, a defeated Sally left Los Angeles for Genoa City. 
Sally and Jack never had the support of anyone his inner circle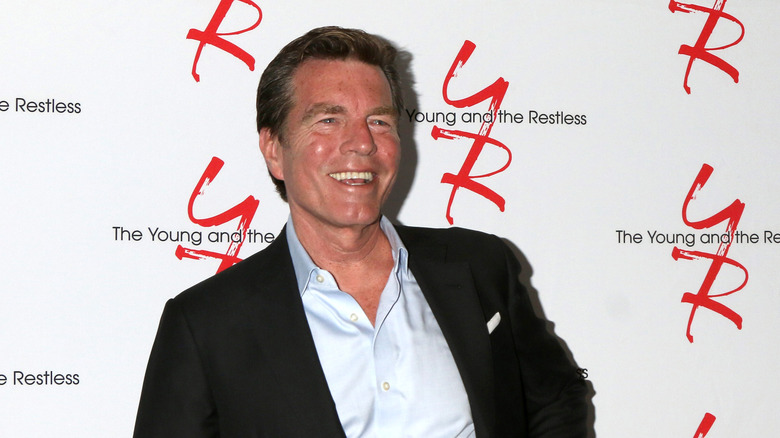 Kathy Hutchins/Shutterstock
It didn't take long after Sally Spectra arrived on "The Young and the Restless" for her to latch onto one of the biggest power players in town. With a documented weakness for misunderstood redheads, Jack Abbott (Peter Bergman) couldn't resist falling for Sally. Even though everyone in town like Jack's son, Kyle Abbott (Michael Mealor), and his ex-wife, Phyllis Summers (Michelle Stafford), tried to warn him about getting involved with her, he ignored the red flags and started dating Sally. 
Throughout the entire relationship, Sally was actively plotting against Kyle and his girlfriend, Summer Newman (then Hunter King). She was jealous of Summer's position at Fenmore and was willing to do anything to advance her fashion career and status in town. Still, no matter who tried to warn him or how often, Jack was willing to give Sally repeated chances, something a hopeless romantic like himself couldn't help himself from doing. 
Eventually, Sally's involvement in a plot to split up Kyle and Summer was exposed, and Jack formally broke things off with her. After this, Sally became the town pariah, and she came into the orbit of a man who often held the same title with the townspeople. Just when it appeared that Sally couldn't have worse luck in love, she came across Adam Newman (Mark Grossman), a man who knew all too well about tumultuous love lives. 
Adam and Sally are both misunderstood so their connection easily developed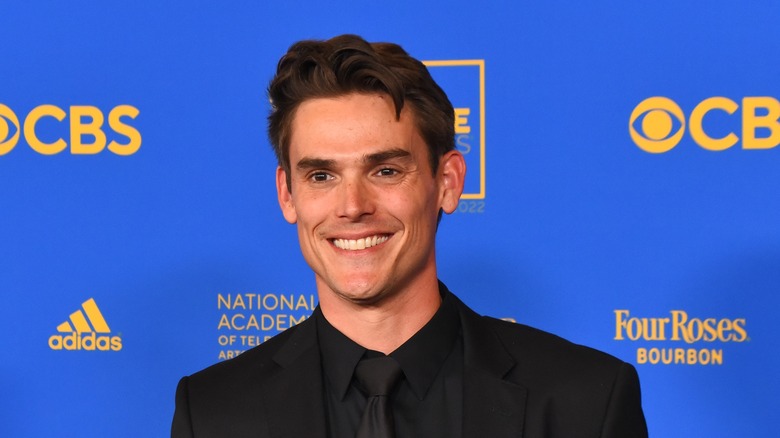 Michael Mattes/Shutterstock
Somehow, after being axed from her position at Fenmore, Sally Spectra landed a new position alongside Chloe Mitchell (Elizabeth Hendrickson) at Newman Media, under the management of Adam Newman. Things were strictly platonic at the beginning, but it was easy to see the writing on the wall that Adam and Sally were destined to become romantically involved. Things progressed at Victoria Newman's (Amelia Heinle) wedding in Tuscany, and after returning back to the United States, they ultimately became an official couple. 
Things became tricky for the couple when Victoria soured on Adam and began actively looking for ways to rid him from the company. Attempting to fall on his sword to save Sally's position at Newman, Adam broke things off with Sally, hoping that ending their involvement would keep her there. Sally couldn't understand why Adam would abruptly cut things off between them since they were as hot as ever. However, no amount of questioning was enough to get Adam to spill the beans on his true motivations for breaking things off with her. 
Sally soon found herself entangled in a new kind of love affair with the next best thing. In the heat of the moment, Sally's latest romantic endeavor saw her getting hot and heavy with someone Adam knew quite well: his brother, Nick Newman (Joshua Morrow). 
Sally and Nick started out casually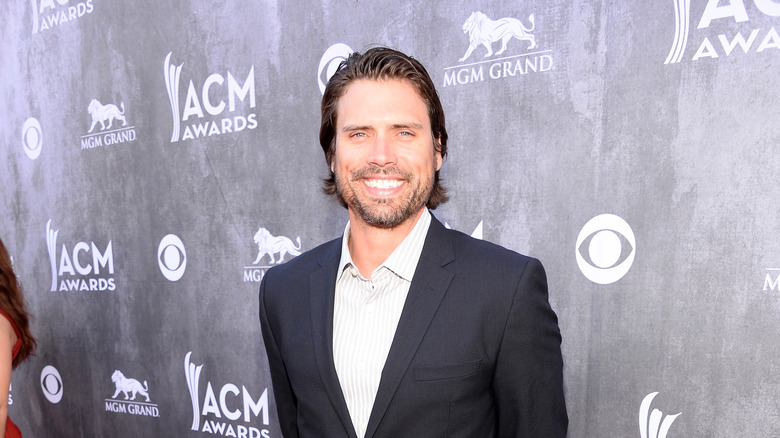 Frazer Harrison/acma2014/Getty Images
Sally Spectra and Nick Newman's relationship originally began as a no strings attached understanding. Beyond that, it also served as the perfect dose of revenge for Nick, considering the volatile state of his sibling rivalry with Adam Newman. However, in time, the relationship grew. Nick went to bat many times on Sally's behalf against both Victoria Newman and his father, Victor Newman. They wanted her removed from the company at any cost, but Nick defended her position, hoping to keep her on staff at Newman. 
Ultimately, Victoria replaced Sally with Nate Hastings (Sean Dominic), and Sally was firmly given the boot from Nick's family company. Nick offered to help Sally fund her new business, but she wouldn't take a dime from home, instead opting to make a name for herself without his influence or financial backing. To further complicate matters, Adam started an apology tour, explaining why he broke up with her, painting himself as the martyr, and even proposing marriage to Sally. This did nothing to ease the tension between the brothers and added fire to an already heated love triangle. 
Sally knew if she was going to move forward, she needed closure with Adam. Whether she ended up with him or officially started fresh with Nick, Sally needed one final face-to-face with Adam to close that chapter. However, things didn't go as originally intended, and instead of a conversation, the former couple had one last romp in the sack. 
Sally ended up pregnant with either Nick or Adam's baby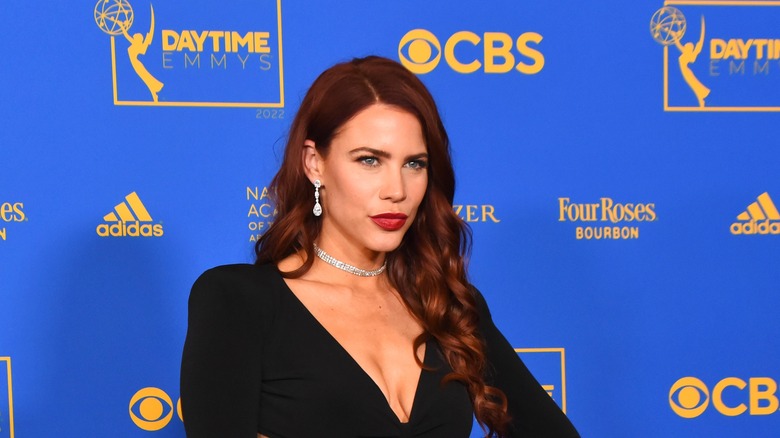 Michael Mattes/Shutterstock
Sally Spectra may have deemed her most recent sexual encounter with Adam Newman as the series finale of her relationship, but actions of unexpected consequences in the world of daytime television. When Sally started feeling sick, it didn't take long for her best friend and business partner, Chloe Mitchell to suspect she was pregnant. Once her pregnancy was confirmed, the reality of the situation set in for Sally. Not only was she expecting a child, but the father could be either her current beau Nick Newman, or her former flame Adam. 
At first Sally didn't let either man know about her pregnancy, but Nick is a hard man to fool. He knew something was going on with Sally, and her unwillingness to have an alcoholic beverage at dinner set off alarm bells in his head. Confronted with the issue, Sally came clean and told Nick that she was pregnant. Still, she didn't want them to unnaturally speed up the relationship merely because of her unintended pregnancy. 
 Sally knew she had to say something, so she told Nick there was a possibility that the baby she was carrying was fathered by Adam. Nick assured her that he suspected this all along, and he was waiting for her to bring it up. As it stands, a paternity test was run, but sadly for Sally and Nick, Adam is the father.