Is The Short Story Subscription Clothing Box Worth The Money?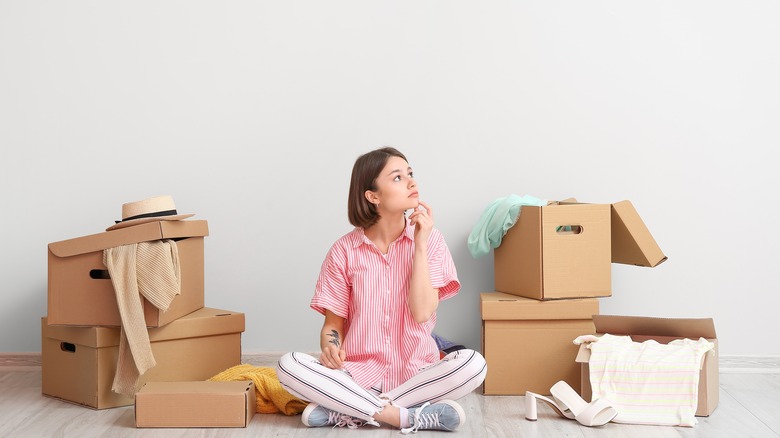 Pixel-Shot/Shutterstock
Subscription clothing box companies like Stitch Fix and Fabletics send their subscribers a box of clothing items on a monthly basis. In other words, think Hello Fresh but for clothing. Some of these companies send general clothing items, while others specialize in types of apparel, such as athleisure or children's clothes. Many popular subscription clothing box companies are size inclusive as well. However, size inclusivity does not only encompass small to large on the tags. Height also needs consideration.
After all, department stores often have petite sizes, meaning clothes tailored for shorter people. Some brands also categorize their pants by short, regular, and long. Even still, petite people may find themselves hemming their own clothing or looking swallowed up by a top that is too long. Enter Short Story. This company has joined in on the subscription clothing box craze. The difference with Short Story is that they specialize in clothes for petite people. But is it worth the money?
Subscribers take a style quiz before receiving Short Story Boxes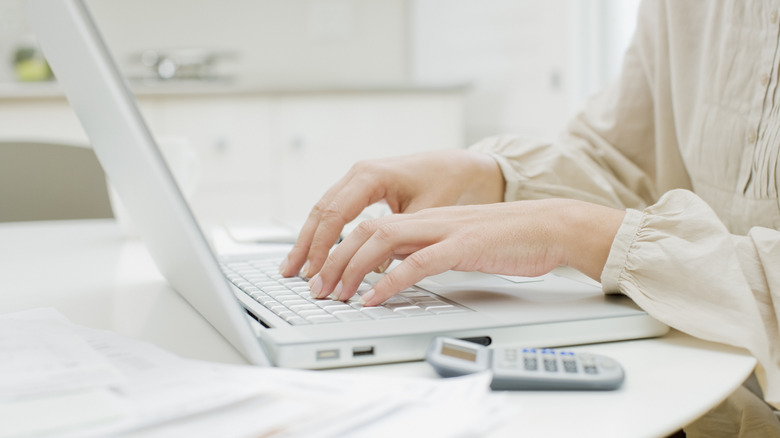 Rob Daly/Getty Images
Short Story sends subscribers five clothing items monthly or at a frequency of their choice for $25 per box. Each item is designed for people who are 5'4 or shorter. Items range from casual to formal options. Regardless of what you get, subscribers only pay for what they choose to keep from each box and can send back the other items. With that being said, subscribers can apply the $25 fee toward the items they choose to purchase, if any.
However, those looking to subscribe must first take an online style quiz detailing what colors, styles, and sizes they prefer to wear. The quiz also allows people to choose price ranges should they want to purchase any of the items that they receive. Short Story partners with multiple clothing brands and hopes to introduce subscribers to new brands, which they may not have considered if shopping at a store. The company also has its own clothing line based on feedback from subscribers.
Short Story can save you time that you would have spent shopping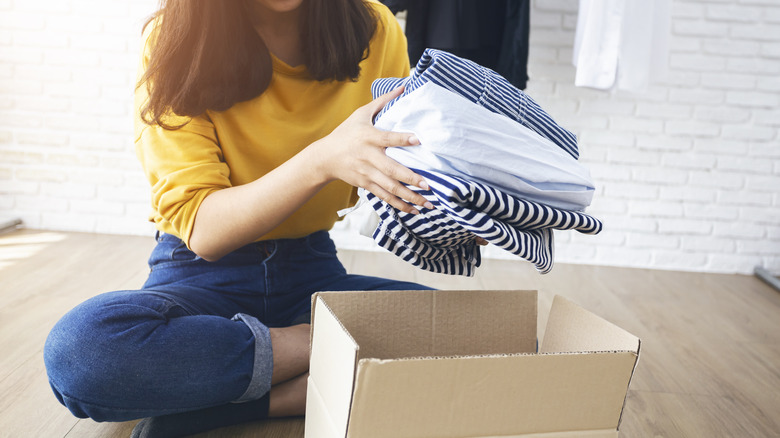 Chokja/Getty Images
Lucky for you, Arlene From Pennies To Plenty offers a review of Short Story. She received her first box just eight days after subscribing and received a variety of items from blouses to jeans. Though nothing jumped out at her as must-haves, she enjoyed the experience. "I thoroughly enjoyed my experience from filling out the style survey to waiting eagerly for my box, trying on the clothes, seeing myself in new styles," she wrote. Arlene also explained that though the $25 fee is comparable to other clothing box subscriptions, it may begin to feel wasteful if a subscriber often chooses not to purchase any of the items that Short Story Box sends each time.
Another aspect that makes Short Story worth the investment is the referral link option, which gives subscribers their first box without the $25 fee. Subscribers can detail specific items that they are looking for as well. All in all, Short Story can be a time-saving alternative to in-person shopping but is only worth the investment if you choose to purchase at least a few items from the boxes every once in a while.