The Young And The Restless Stars Have Different Opinions On Which Child Is Victor Newman's Favorite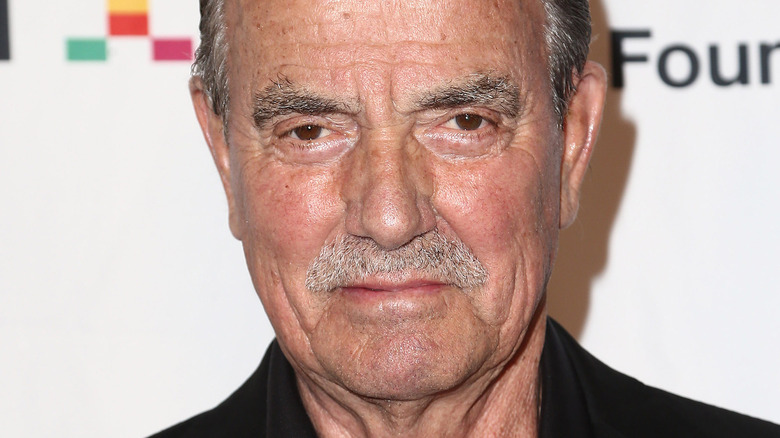 Tommaso Boddi/Getty Images
There is arguably no one more synonymous with "The Young and the Restless" than ruthless businessman, Victor Newman (Eric Braeden). For over four decades, Victor has ruled the corporate world of Genoa City with an iron fist much to the chagrin of adversaries such as Jack Abbott (Peter Bergman) and Tucker McCall (Trevor St. John). However, beyond his business savvy, Victor's known for his love of family and willingness to do whatever it takes in the name of the Newmans. 
Despite his mantra of being about family, Victor's tactics to get what he wants concerning his children are often questionable at best. His four children are, Nick Newman (Joshua Morrow), Victoria Newman (Amelia Heinle), Abby Newman Abbott Chancellor (Melissa Ordway), and perennial family outcast, Adam Newman (Mark Grossman). Each of Victor's kids is successful in their own right, but that hasn't stopped Victor from getting involved in their professional lives. Victor has strong opinions and specific plans for what he'd like each of his children to be doing. For the most part, that involves Victor's endless crusade to have all four members of the Newman family under the business umbrella of Newman Enterprises. 
Victor's omnipresence in the lives of his children begs a significant question about which of the four is his favorite. There is a case to be made for all of them, but thankfully, the faces behind the characters are setting the record straight. 
Most cast members believe Victoria is the favorite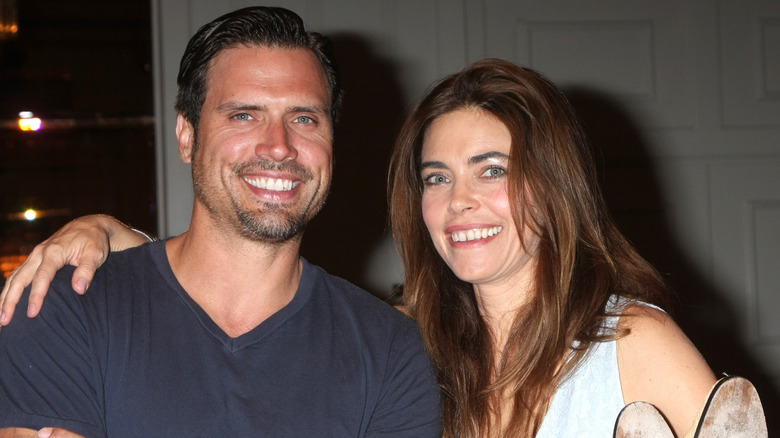 Kathy Hutchins/Shutterstock
At the 50th anniversary celebration for "The Young and the Restless," Melissa Ordway was determined to set the record straight and settle which of Victor Newman's kids is his favorite. With most of the daytime drama's cast in attendance for the party, the room was filled with all of the key players, some of which shared surprising opinions on the matter. 
In a video on her Ordway's official Instagram, Nick Newman's portrayer, Joshua Morrow tells her, "It's not us. You and I are on the outside looking in. He's obsessed with Victoria, and he's obsessed with bringing Adam back into the family." The face behind Adam Newman, Mark Grossman, also chimed in on the debate after nobody selected him as the favorite, saying, "I'm offended, but I shouldn't be surprised because Adam always gets the short end of the stick." 
Most of the "Y&R" cast selected Newman CEO, Victoria Newman as the favorite. Some cast members like Beth Maitland (Traci Abbott) and Peter Bergman (Jack Abbott) gave Ordway pity votes, but it was obvious they didn't genuinely believe it. Even Ordway herself believes Victoria to be the golden child, using the portrait of Victoria in Victor's office as evidence of his preference for his eldest daughter. However, Victor himself entered the conversation about his favorite child, throwing a curve ball at Ordway that nobody saw coming. Braeden told Ordway his favorite child has "yet to be born."