Jimmy Choo's Sailor Moon Collection Is A Must-Have For Any Fan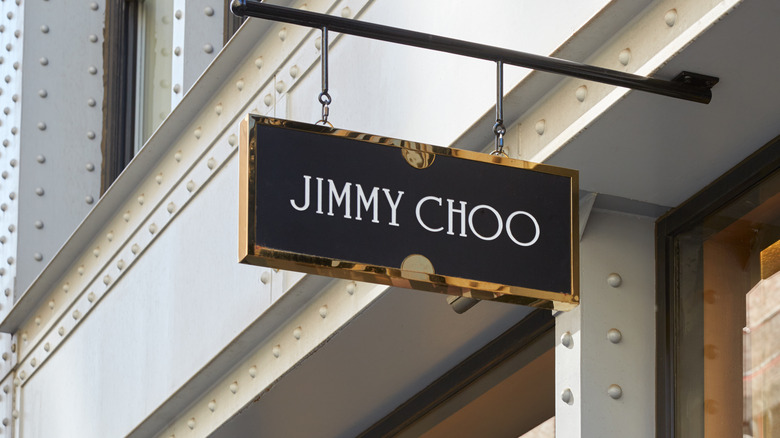 Andersphoto/Shutterstock
Jimmy Choo has never shied away from bright colors and bold statement pieces. The recently debuted Shaan Capsule Collection arrived exclusively in India, offering seductive metallic pieces curated by Bollywood star Ananya Panday. The Harlem-inspired Jimmy Choo x Timberland line was an unlikely collab that satisfyingly "blinged" out some NYC classics during winter 2022. Needless to say, the fashion house has never shied away from a challenge, and this particular release has left anime lovers rejoicing.
In yet another unexpected collaborative effort, Jimmy Choo is honoring the 30th anniversary of "Pretty Guardian Sailor Moon" with a bright collection filled with pops of color celebrating the vibrant characters of the beloved manga and anime series that has stood the test of time. Premiering on Japanese television in March 1992 as "Pretty Soldier Sailor Moon," the series became an overnight sensation. It ran until 1997. However, several United States adaptations are known only as "Sailor Moon." Jimmy Choo wanted to capture the craze that the series created, which included a live-action adaptation, movies, conventions, and an international wave of cosplayers.
Jimmy Choo enlisted the woman behind the Sailor Moon craze to lead the initiative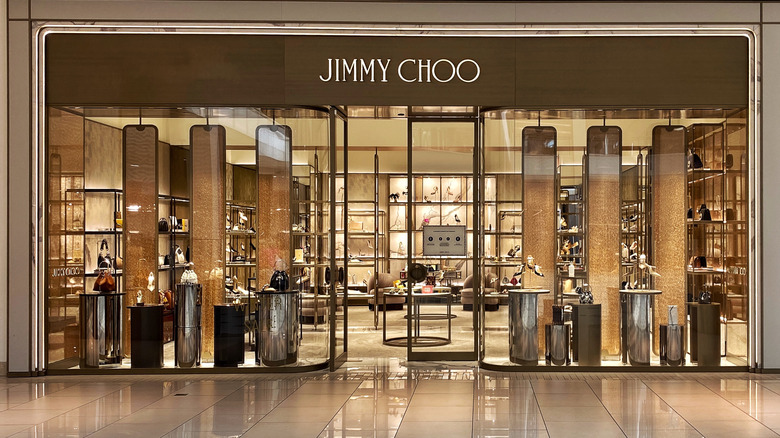 Blueee77/Shutterstock
When appealing to Sailor Moon fans, Jimmy Choo did not want to slap an animation on a shoe and present it to the masses. This capsule collection was handcrafted by Naoko Takeuchi, the manga writer who created the Sailor Moon persona. Together with Choo's creative director, Sandra Choi, a burst of energy was developed in the form of handbags and shoes highlighting personalities from the series. 
Naoko is hailed in the anime and manga community. The 56-year-old wanted to create a story surrounding a young female personality who possessed special powers along with her group of equally influential companions. Naoko tied together friendship, romance, and fantasy in a way that women could appreciate and relate to. In a 2013 interview with ROLa Magazine, Naoko admitted that while printing Sailor Moon in the Nakayoshi Magazine during the early 90s, men at the publication would try to dictate the clothing her characters wore and their overall appearance. However, Naoko shut this down, stating that she would not allow "old men" to decide how a story for young women would be written. Her bravery earned her the respect and adoration of her female counterparts worldwide. From that moment forward, Naoko and Sailor Moon represented girl power, something Jimmy Choo captured every step of the way.
Fans will find their favorite Sailor Girl in each piece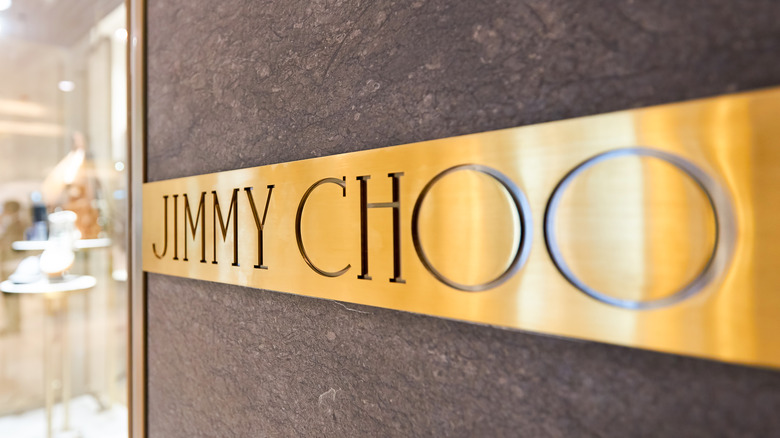 Sorbis/Shutterstock
One glance at the Sailor Venus platform pumps, and it's not hard to tell which character is being portrayed. Sailor Venus is known for her bright orange footwear, which sports an ankle strap identical to the one in the Jimmy Choo rendition. Not every anime and manga fan is a high-heels kind of girl, which is why the Sailor Jupiter boots are so iconic. The luxury guru pays homage to Jupiter and offers a comfortable shoe with a thick platform and chunky, yet low heel perfect for the long laps around comic cons. Sailor Mercury also got the boot treatment by way of a patent leather sky blue platform boot. Unlike Sailor Jupiter's, the chunky heel on Mercury is handcrafted with the height lover in mind. And no shoe collection is complete without a classic red pump. This sleek, pointed-toe, V-cut, patent leather pump symbolizes the fierce and fiery Sailor Mars. And likely the most anticipated element in this capsule are the stunning knee-high Sailor Moon boots adorned in pink Swarovski crystals. This hot pink shoe is the strongest of the line — a powerful leader who responded to the call of duty. Jimmy Choo designed a signature handbag to accompany all of the shoe designs as well.
Even if a fan has never heard of Jimmy Choo, this limited-edition fashion compilation will appeal to just about anyone. Women who enjoy anime and those who value well-made footwear will be overjoyed with the Jimmy Choo x Sailor Moon collection.