Donald Trump's Potential Arrest Looms As Hush-Money Case Is Put On Pause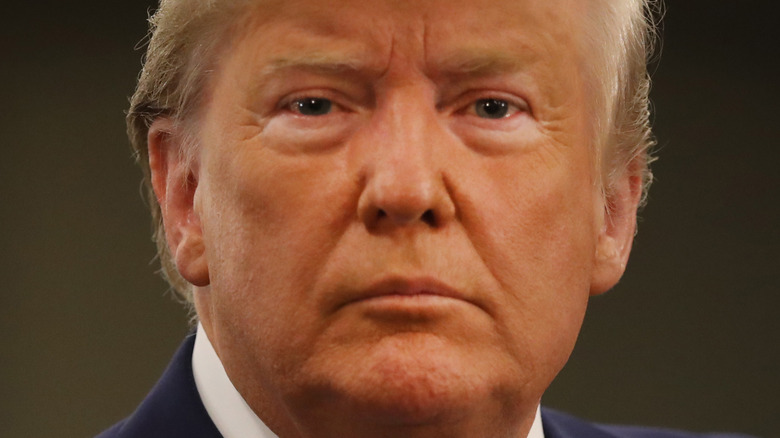 Spencer Platt/Getty Images
The legal trouble facing former President Donald Trump has been heating up. Even Trump believes his arrest is imminent, though he passionately claims he has committed no crimes. He took to his social media network, Truth Social, to ask how Manhattan District Attorney Alvin Bragg could "bring charges against the 45th, and quite possibly the 47th, President of the United States, who received more votes than any sitting President in history, over 75,000,000, and who is currently leading all candidates, by a lot, when there is NO CRIME OF ANY KIND???"
Understanding all of Trump's legal cases across the country is complicated. He is currently involved in four criminal cases, from New York to Georgia. In New York, the Manhattan District Attorney is seeking to indict the former president for alleged hush money payments made to Stormy Daniels. However, it seems the case has been temporarily put on hold, though an arrest may still be approaching.
The grand jury will not hear more evidence on the case until next week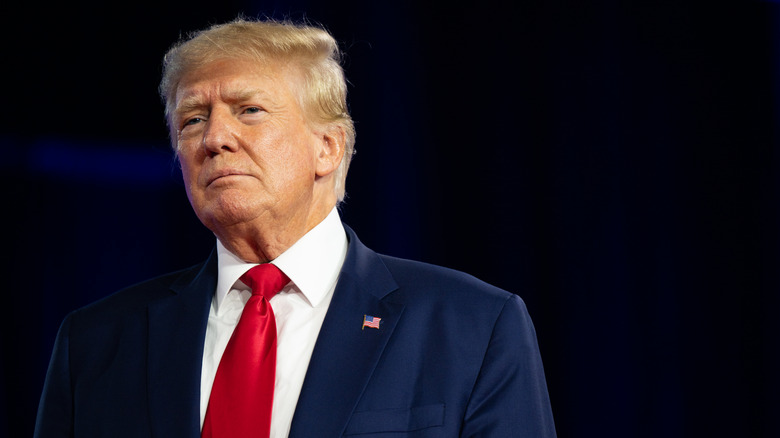 Brandon Bell/Getty Images
Former President Donald Trump is currently under investigation by the Manhattan District Attorney for alleged hush money payments made to adult film star Stormy Daniels while he was in the White House. While it was believed that the grand jury would hear further evidence today, a source told Business Insider that there will be no testimonies, deliberations, or votes on the case until next week.
When the grand jury returned to the courtroom on Thursday, it was largely assumed the hush money probe would continue. However, they were there to hear evidence on a different case, and the soonest they will return to the Stormy Daniels investigation is Monday, March 27, according to the source.
At this time, Trump has not been indicted, but prosecutors are confident that they have enough evidence to do so. It is unclear why the proceeding has been temporarily paused, as grand jury members are not allowed to discuss the case with the media.