The Unexpected Music Superstar Who Wants To Perform At King Charles' Coronation Festivities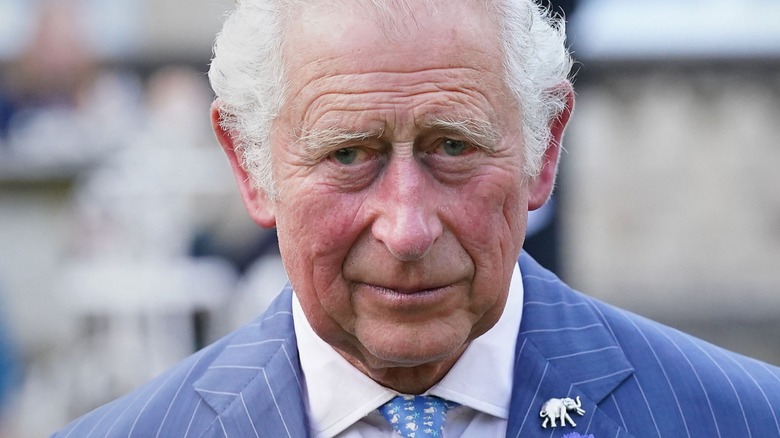 WPA Pool/Getty Images
King Charles' coronation is slated for May 6, 2023. However, tensions surrounding the big event are high. One cause of tension is the swirling speculation that if Prince Harry and Meghan make an appearance at the coronation, Prince William and Kate will not even talk to them for fear that anything said could be published in a sequel to "Spare."
Another difficulty surrounding the coronation is the struggle to find a musical act to perform. Many musicians have reportedly been contacted for the gig but declined, including Sir Elton John, Adele, the Spice Girls, Robbie Williams, and Harry Styles. Elton John's team stated that he cannot perform due to scheduling issues, but it is believed many artists have turned down the coronation because of scandals surrounding the monarchy.
However, there is one artist who has publicly stated that they would like to perform at King Charles' coronation, due to their admiration of the late Queen Elizabeth II.
Snoop Dogg is a fan of the late queen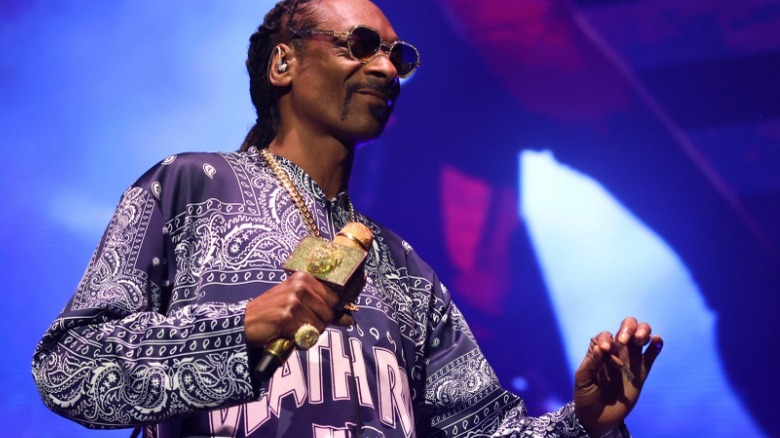 Simone Joyner/Getty Images
Cordozar Calvin Broadus Jr. — the rapper colloquially known as Snoop Dogg — would like the coronation gig because Queen Elizabeth came to his rescue in the '90s by publicly defending him. While Snoop Dogg was touring the U.K., the "Daily Star" newspaper slammed him on its front page. The article stated that he should be kicked out of the country while the murder case against him and his bodyguard was still ongoing in the U.S. The headline used was, "Kick This Evil Bastard Out!"
Queen Elizabeth II spoke up against the backlash. According to Snoop in an interview with DJ Whoo Kid, the queen said: "This man has done nothing in our country. He can come." Snoop went on to add, "When the queen speak, bow down."
In a 2015 interview with The Guardian, Snoop also said that the Queen mentioned her grandchildren — Princes William and Harry — were big fans of his at the time she came to his defense. " ... so I had influence on them," Snoop said, "and they had influence on their grandmother, which enabled me to get into this beautiful country. They love my music, and it is what it is."
Snoop also hopes for a Coronation Street gig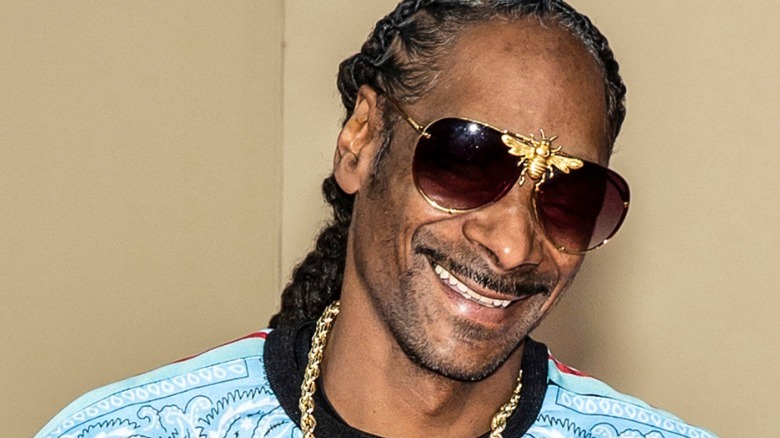 Ovidiu Hrubaru/Shutterstock
Regarding the coronation performance, Snoop Dogg said, "I'm down to perform at the coronation. Make it happen" (via The Sun). He continued, "I'd like to be part of it because they've been part of my culture." The Sun went on to note that the rapper has had nine singles chart in the top 10 in the U.K. 
The royal family has yet to comment on Snoop's desire to perform at King Charles' coronation, but as the event creeps closer, they will need to confirm a performer soon. Perhaps such a performance would be a bonding experience between William and Harry, due to them both being fans of Snoop during their youth.
If performing at the coronation does not work out for Snoop, he has another wish that could still be fulfilled. The rapper has also expressed interest in a role on the ITV soap opera "Coronation Street." He is no stranger to the world of soap opera, having previously played himself on the American soap opera "One Life to Live" more than once.