Royal Expert Claims William And Kate Won't Talk With Harry And Meghan At The Coronation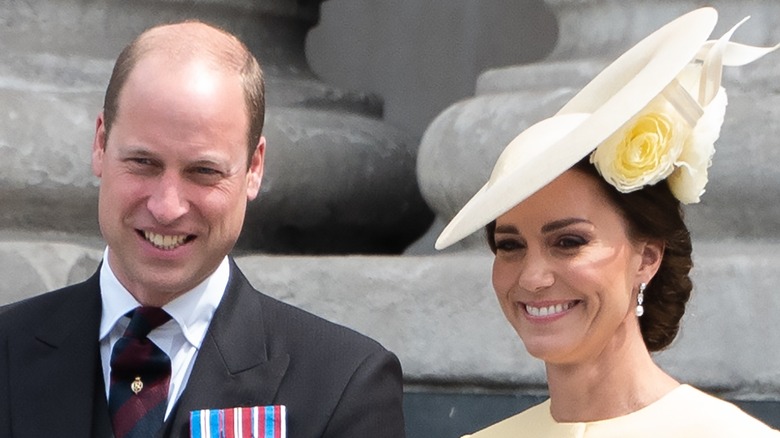 Featureflash Photo Agency/Shutterstock
It's been weeks since Prince Harry and Meghan Markle, Duke and Duchess of Sussex, received their invite to King Charles' coronation, and speculation continues to run high as the couple weighs the pros and cons of attending Charles' big day. "It's complicated," a friend of the Sussexes told The Telegraph. "There are a million different variables. Anybody could understand the predicament."
Given their royal status for seating, time may be on Harry and Meghan's side, allowing them to delay their decision until closer to the May 6 coronation. "Given that they've got the royal box, in a sense, there's flexibility on this one," Dr. George Gross, visiting research fellow in Theology at King's College London informed Express. In addition, Harry and Meghan are able to mull things over since the royals are allotting space for them in the expectation they will attend. "Harry and Meghan are being factored into all of the planning... the cars, the seating plans, dining arrangements, everything," a source divulged to the Daily Mail.
While Harry and Meghan are being factored into the coronation's logistics, royal relatives are also mentally preparing for this extended family gathering. One source already anticipates an icy welcome for Harry and Meghan. Now, a royal expert is offering some possible reasons for this reaction, specifically on the part of  William, Prince of Wales, and Catherine, Princess of Wales.
Royals are concerned conversations could later be published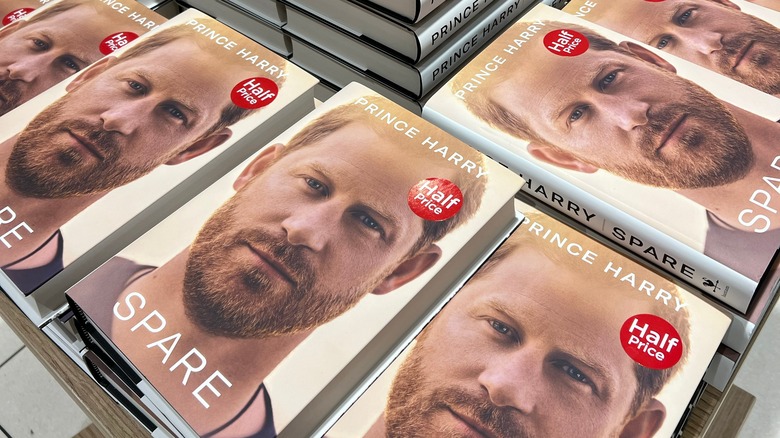 JulieStar/Shutterstock
Royal family members have become extra cautious since the publication of Prince Harry's bombshell memoir, "Spare." Besides describing moments like the physical fight between Prince William and Harry, the book also includes private text messages documenting the royal rift. "There is no trust, that is gone," a royal source told The Telegraph in January 2023. 
Since Harry and Meghan Markle have three more books to go to fulfill their four book deal with Penguin Random House, there's a concern that they could be on the lookout for material. "Who knows what they'll say after they leave the UK and go back to America after the coronation," Louise Roberts, News Corp columnist, explained to Sky News Australia. "The problem is that anyone who could be close to them, for example, William and Kate, won't tell them anything. Everyone's terrified, everything's for sale, every indiscretion or every aside comment could be magnified for an American audience in order to get them a profit."
Given that the royal family has refrained from publicly reacting to "Spare," William and Kate may not be the only ones who won't want to have a lengthy conversation with Harry and Meghan, like Prince Edward or Zara Tindell. Speaking on Newsweek's podcast, "The Royal Report," chief royal correspondent Jack Royston mused, "It's entirely possible that there is animosity towards Harry for Spare that extends beyond the kind of core of the royals who get mentioned in it, i.e. Charles, Camilla, William, Kate."
Harry and Meghan may want to move away from royal topics in future books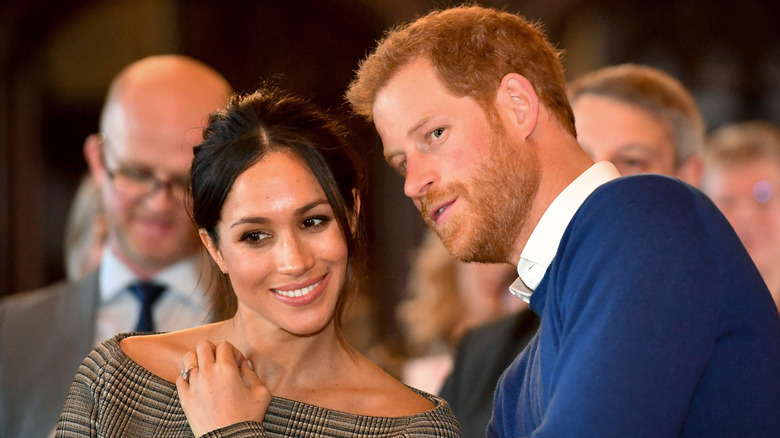 Wpa Pool/Getty Images
For "Spare," Prince Harry, Duke of Sussex, said he left half the material from the original draft on the cutting room floor. "There are some things that have happened, especially between me and my brother, and to some extent between me and my father, that I just don't want the world to know," the duke told The Telegraph. "Because I don't think they would ever forgive me."
Aside from "Spare," the specifics of the yet-to-be-published books in Harry and Meghan Markle's multi-book deal aren't known. Author Tom Quinn suggests that the royal rift has a limited shelf life. "[When] you can't make any more films and interviews about how badly you've been treated, what then, what do you do?" he said to Express. Quinn went on to compare Harry to his uncle, the Duke of Windsor. Formerly King Edward VIII, the royal famously abdicated the throne to marry American actress Wallis Simpson.
As for the Sussexes, Quinn advised, "Unless they can escape all this negative stuff and find something positive that people are interested in, they will become insignificant in the way that Edward VIII became insignificant and very unhappy." However, ET previously reported that one of Harry's future books is potentially about the Invictus Games. Besides being an event that's close to Harry's heart, such a book could give him an opportunity to follow Quinn's suggestion.