How Queen Elizabeth Came To Snoop Dogg's Rescue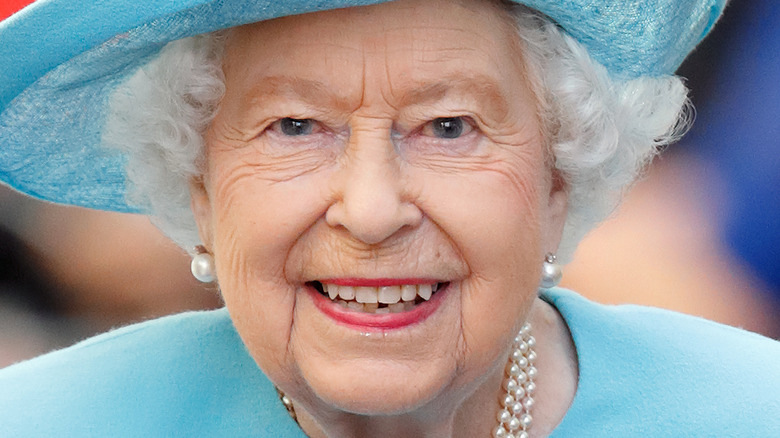 Max Mumby/indigo/Getty Images
Queen Elizabeth is such a revered and formidable figure that it's easy to forget that she also happens to be a very cool grandma and great-grandma. Over the years, she has treated her grandchildren to polo matches, museum visits, and trips. She has read to them, cuddled them on her lap, and even visited them at school (via Insider). The queen and Prince William used to even have lunch together on Sundays, where she would offer advice on his responsibilities as the future King of England (via People). But arguably, the coolest thing the queen has ever done for her grandkids is lending a hand to a legendary rapper. 
Back in 1994, Snoop Dogg — known as Snoop Doggy Dogg back then — was burning up the charts with his debut album, "Doggystyle" (via Biography). He was also in trouble with the law for his involvement in a murder. According to the Los Angeles Times, an alleged gang member was shot and killed involving Snoop Dogg's Jeep. This black mark on his rep caused a stir among the British press, who protested Snoop's upcoming European tour. One tabloid even ran a headline "Kick This Evil Bastard Out!" In a recent interview (via Billboard), Snoop revealed his unexpected heroine. "Guess who came to my defense? Just take a guess. The queen. ... The queen said, 'This man has done nothing in our country. He can come. ... When the queen speak, bow down. ... The queen, that's my gal."
Snoop Dogg is still good friends with Prince William and Prince Harry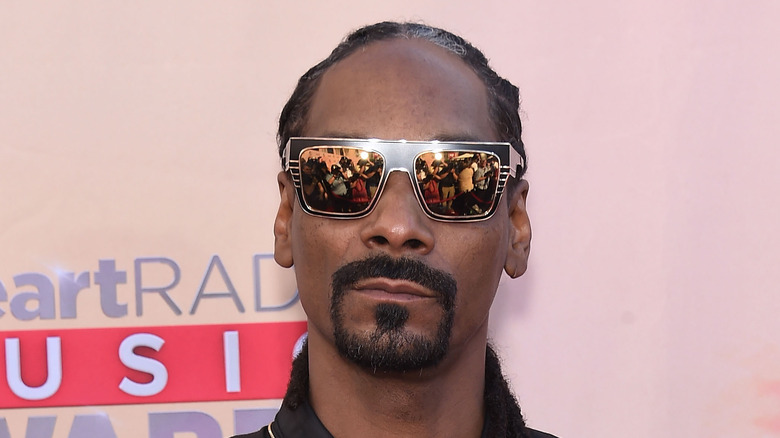 DFree/Shutterstock
It so happens that Prince William and Prince Harry have been huge fans of Snoop Dogg throughout his entire career. The artist explains that they were behind Her Majesty's decision to allow him to enter the UK to perform in 1994, despite the pending murder charges against him. "[T]he Queen made a comment that her grandbabies loved Snoop Doggy Dogg, and he had done no wrong in the UK, so she gave me permission to be here," he told The Guardian in a 2015 interview. "Those grandbabies grew up to be Prince William and Harry, so I had influence on them, and they had influence on their grandmother, which enabled me to get into this beautiful country. They love my music, and it is what it is. There's a mutual love and respect."
It's a bond that continues to this day. Snoop recently told The Mirror, "Harry and William are my boys. As soon as I knew they were fans I reached out to them and we've been cool ever since. ... I look out for them and they can reach out to me whenever they want — they know that." The rapper also expressed his admiration for Prince Harry's decision to disconnect from the palace. "Him and Meghan [Markle] are living their lives like they want, and that can't be an easy thing with the whole world judging them," Snoop told The Mirror. "They got to live life their way — they get a lot of respect from me for that."