Tyler Hynes Credits Co-Star Chemistry For The Spark In His Latest Hallmark Romantic Flick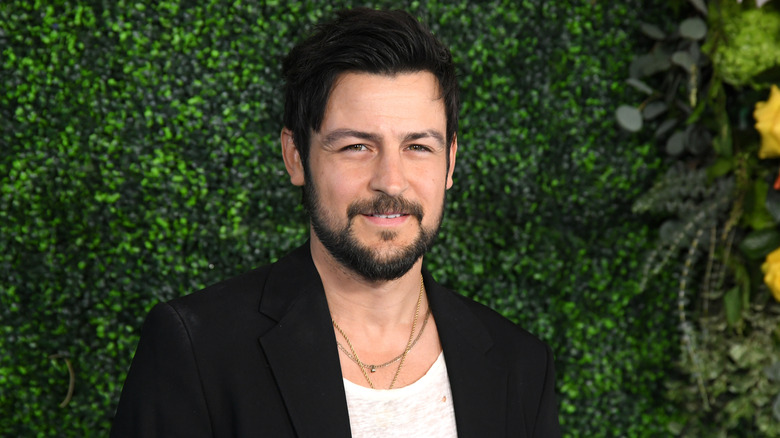 Michael Tullberg/Getty Images
Actor Tyler Hynes has made more than ten films with the Hallmark Channel. The Canadian native began working for the network in 2018 and has become a fan favorite. Hynes, who is also a director, producer, and writer, is known for working on Christmas movies. One of his most recent films includes the 2022 hit "Three Wise Men and a Baby," alongside Andrew Walker and Paul Campbell. Hynes's latest work with Hallmark is "A Picture of Her." The film is part of Hallmark's Spring into Love celebration, which has the network releasing new films every weekend for the season.
In "A Picture of Her," Hynes stars as a photographer named Jake Myer, and Rhiannon Fish portrays his love interest, Beth Plimpsole. Jakes takes a photo of Beth, a stranger, that later goes viral. Sparks fly when the two formally meet, but there is one problem; Beth doesn't know Jake is the one who took her photo. Hynes spoke with MediaVillage about "A Picture of Her."
He said, "When we were prepping the movie, we had to create an image we felt was iconic enough to justify the storyline. I kept thinking of that image at the end of World War II of the soldier kissing the nurse in Times Square, that kind of simplicity of an image. I think this movie asks people to believe in that idea a little." In an interview with Us Weekly, Hynes discussed how much he loved working with Fish.
Tyler Hynes praised Rhiannon Fish's work ethic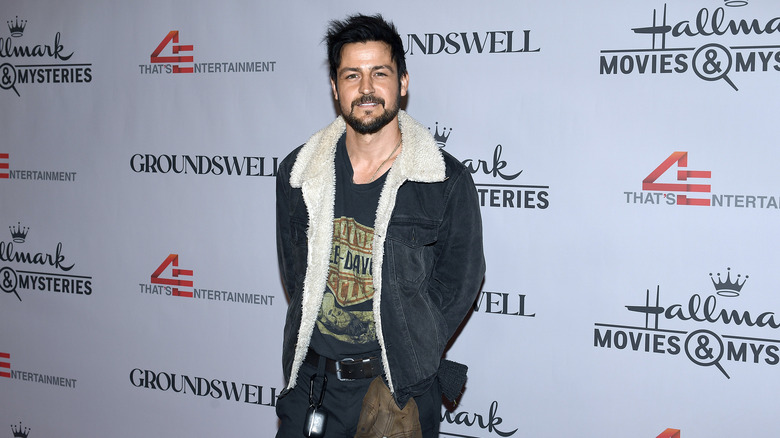 Michael S. Schwartz/Getty Images
"A Picture of Her" is a classic Hallmark romance. Hynes told Us Weekly that he was eager to do the film and appreciated that it centered on photography. He said, "[I loved] the idea that [the] art and simplicity of authentic beauty and the finer details [are things] the world still cares about. That the world is still moved by that." While both Hynes and Rhiannon Fish have previously starred in various Hallmark films throughout the years, this was their first time working together. Hynes noted that the chemistry on-screen was authentic and said the film would be nothing without Fish.
Hynes explained to Us Weekly that Fish was with him every step of the way during production. He said, "I could do things, and she would be right there with me. It wouldn't be thrown, wouldn't get discombobulated; she would just be present with me. Once I taste a bit of that with another actor, I go, 'OK, now we can really have some fun because we can really start to play around here and try to find the magic and the in-between moments, which I think is where all the juicy stuff is.'" He added, "She's a really talented human being and just as lovely as you would think she is."
Rhiannon Fish revealed an interesting fact about Tyler Hynes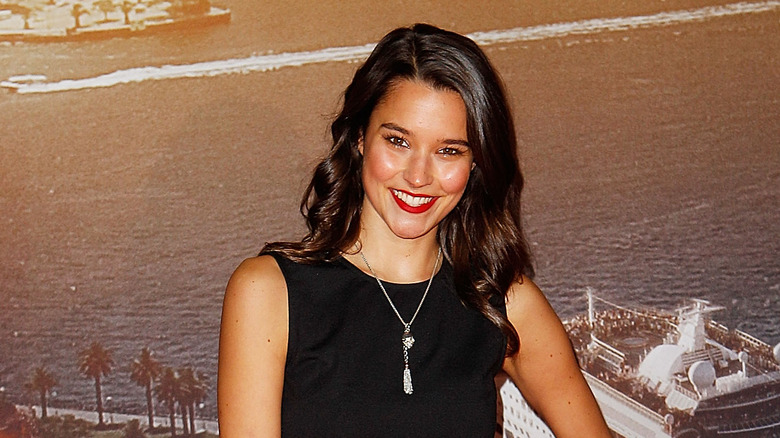 Brendon Thorne/Getty Images
Rhiannon Fish feels the same about Tyler Hynes as he does about her. She told Just Jared that she previously had conflicts with other co-stars. Fish, however, did not have this problem with Hynes in "A Picture of Her." She said that the two hit it off and that Hynes was a dream to work with. Fish explained, "It feels really nice to actually be able to talk about somebody that I have the utmost respect for. He is just a damn good actor." She went on to say, "he finds a way to make it very organic and very real."
Fish also disclosed that Hynes is a Swiftie, telling Just Jared that he played Taylor Swift's latest album, "Midnights," during the film's production. Fish added that he particularly liked singing "Anti-Hero" and even bought Hynes a mug with the song's iconic lyrics that say, "It's me. Hi, I'm the problem. It's me.'" Another revelation? Fish told the publication that she and Hynes kissed numerous times for the film. She said, "That was a surprise, and it was a welcome surprise. I was really happy about it." "A Picture of Her" is set to premiere on the Hallmark Channel on March 25 at 8/7c.