What Really Happened Between Diane And Victor On The Young And The Restless?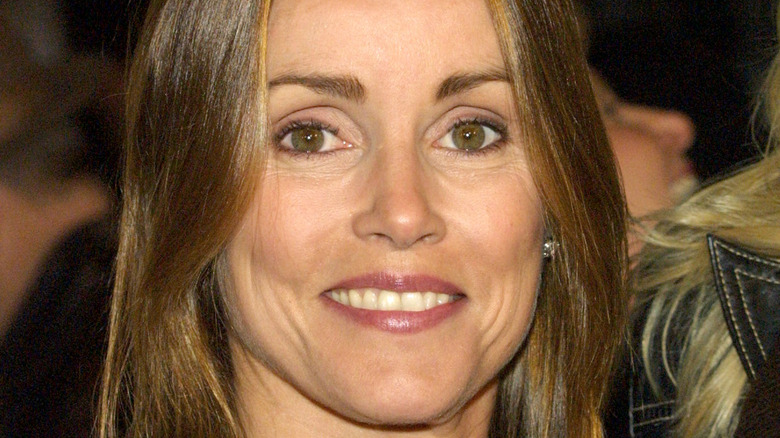 Frederick M. Brown/Getty Images
First airing in 1973, the soap opera "The Young and the Restless" has produced over 12,000 episodes to date, with the show celebrating its 50th anniversary this year. Set in the fictionalized Genoa City and originally focusing on the affluent Brooks family and working-class Foster family, the show branched out to include other families, such as the Newman, Abbott, and Winters families.
One long-running character is Diane Jenkins, who was first introduced to the show in 1982. The character made a stunning return to the show in 2022 after being presumed dead in 2011. Diane has been played by multiple actors, including Alex Donnelley ("Cruel Intentions 3," "My Girl 2"), Susan Walters ("One Tree Hill," "Vampire Diaries"), and briefly Maura West ("General Hospital"). An important storyline in the show's history is Diane's relationship with businessman Victor Newman (Eric Braeden). The trials and tribulations of these two characters have captivated audiences for many years. Here's a look at the significant moments that have shaped these characters' destinies.
Diane thought she had Victor's child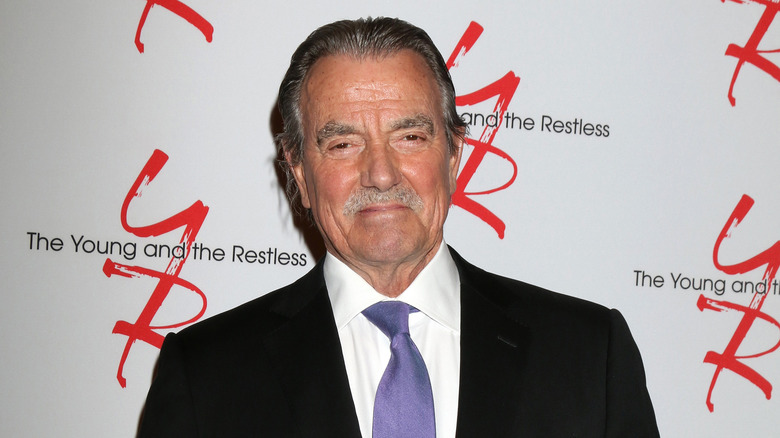 Kathy Hutchins/Shutterstock
Victor Newman and Jack Abbott (Peter Bergman) have been feuding on "The Young and the Restless" for decades due to the rivalry between their respective companies. Their initial business disagreements eventually spilled over into personal areas as Victor sought to seduce Diane Jenkins, even though she was engaged to Jack at the tie. Although he had ulterior motives at first, Victor fell in love with Diane for real, and the two were eventually married. After some time, Diane expressed a desire to have children with Victor, but unbeknownst to her, he had already undergone a vasectomy at the behest of his ex-wife Nikki Newman (Melody Thomas Scott).
Later, Nikki was tragically shot by Veronica Landers (Candice Daly) — the unstable wife of her ex-husband Joshua Landers (Heath Kizzier). This devastating news reignited old feelings in Victor, who decided to divorce Diane and remarry Nikki, believing she was going to die from her injuries. In a dramatic plot twist, Diane learned that Victor had frozen sperm stored at a lab and sought to obtain it so she could be artificially inseminated. She ultimately succeeded and later gave birth to a son she named Christian Victor Newman.
Diane sought revenge against Victor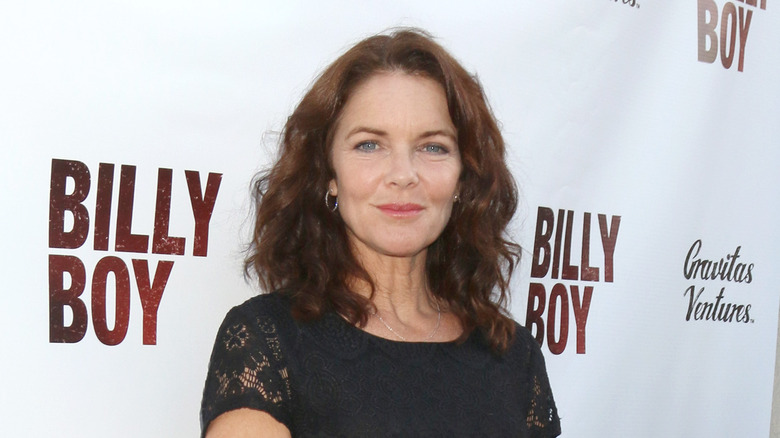 Kathy Hutchins/Shutterstock
Eventually, Diane Jenkins confronted Victor Newman and revealed that her son was biologically his. However, a paternity test determined that Christian was, in fact, someone else's child. Diane chose to move to Milan with her infant son, and it was later revealed that Nikki Newman had switched Victor's lab sample with that of Jack Abbott and that Jack was Christian's father. The little boy was renamed Kyle Abbott.
Diane returned to town in 2010 so Kyle and Jack could bond, and she became an architect at Newman Enterprises. Soon after, she and Victor began a romantic relationship again. When Victor cheated on her with Nikki Newman, he quickly planned a shotgun wedding with Diane in the hopes it would curb his untoward feelings for his ex. That plan failed, however, and Victor eventually left Diane.
Diane was resentful that Victor sought an annulment, and they two had a heated exchange in which she accused him of domestic abuse and had him arrested. Later, Diane also leaked incriminating pictures of Victor and Nikki to the press, hoping it would tarnish his business reputation. Not content with the extent of her vendetta, Diane later teamed up with Adam Newman (Michael Muhuey) and (Deacon Sharpe) to fake her own death and frame Victor for the murder.
It is fair to say that Diane and Victor have been through a tumultuous but engrossing affair throughout the course of the show, and with Diane's surprise return in 2022, we're sure there's more drama to come.