Prince Harry Points Fingers At The Royal Family During UK Court Appearance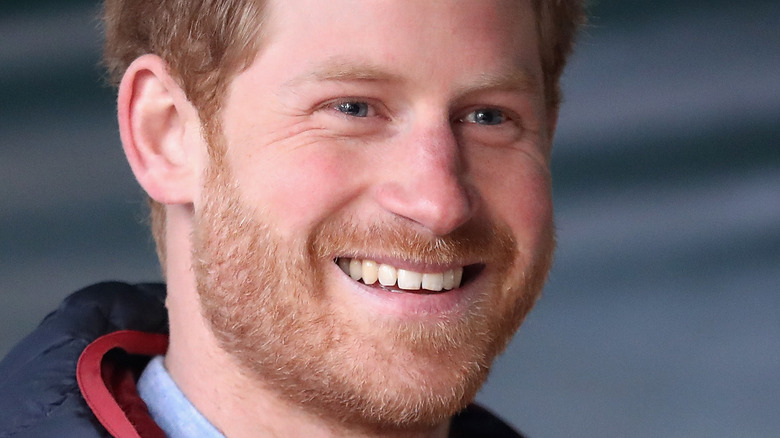 Chris Jackson/Getty Images
Prince Harry, the Duke of Sussex, and his wife, Meghan Markle, Duchess of Sussex, have had a complicated experience with the British legal system. Since 2019, the pair have been involved in 10 lawsuits, with many of them centered around their privacy and safety in the United Kingdom. The number of lawsuits the couple has been in is shocking, but many of them have ended in the Sussexes' favor.
This week, Harry returned to the United Kingdom to make yet another appearance in court. The duke took the stand to give his testimony regarding the alleged hacking of his phone lines by Associated Newspapers Ltd., the media group behind the famous British tabloid, The Daily Mail. He is not the only big name taking the company to court, celebrities like Elton John have also filed cases against the corporation.
During Harry's appearance in court, he made a shocking claim against the royal family and their role in the phone hacking case.
Harry believes his family played a role in the phone hacking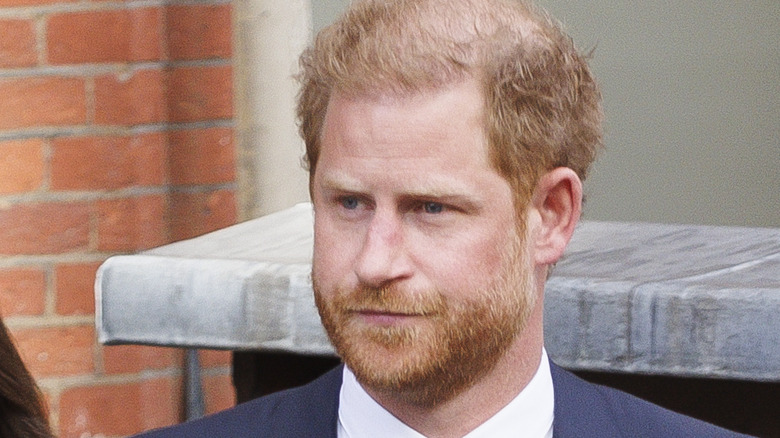 Belinda Jiao/Getty Images
Prince Harry arrived for day two in a British courtroom on Tuesday, continuing his testimony against The Daily Mail and the alleged tapping of his phone. It was in the Duke of Sussex's witness statement where he made shocking allegations against his royal family members, claiming they played a role in how the hacking panned out.
"The Institution was without a doubt withholding information from me for a long time about NGN's phone hacking and that has only become clear in recent years as I have pursued my own claim with different legal advice and representation," the statement read (via Sky News). It is believed that "the institution" spoken about is the royal family.
He added that with the family's strict policy to refrain from commenting on what was released through the press, Harry believed that his family was keeping the evidence that his phones were hacked from him. "Even the worst or most suspicious articles were often never brought to my attention," he claimed.