How The Royal Family Plans To Honor Queen Elizabeth This Easter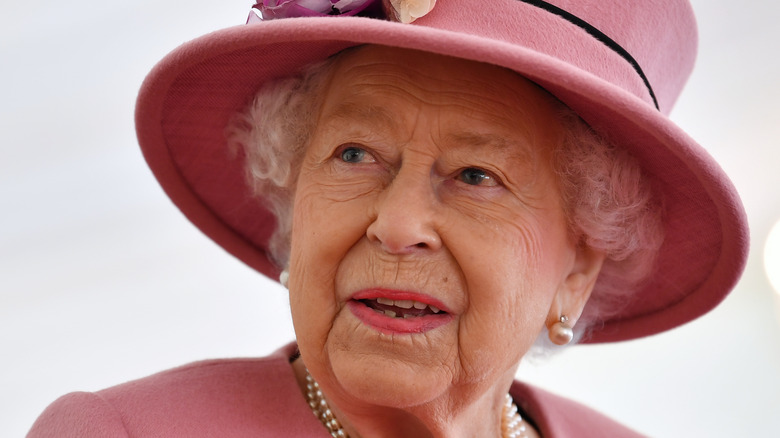 Wpa Pool/Getty Images
Easter is a major holiday for the royal family, but it likely won't be the same since the passing of their matriarch, Queen Elizabeth II. Prior to the queen's passing, the royal family had plenty of traditions to keep up, year in and year out. While these proceedings are not as grand as their Christmas celebrations,  it's hard to imagine what could compete with the traditions Queen Elizabeth planned every Christmas. 
Per the royals' website, their Easter traditions typically kicked off the Thursday prior with Maundy Thursday, wherein the queen recognized those who had done good in their community. She'd hand out special coins, known as "Maundy money," to a number of people based on her age (95 men and 95 women in the last year of her life). And while the Maundy money does have monetary value, would you spend a coin given to you by a royal in a special ceremony?
Otherwise, according to Tatler, the royals spend their Easter attending church services, wearing the customary pastel apparel, enjoying an Easter egg hunt, sitting down for an Easter feast — and of course, eating too much chocolate. Though it turns out William, Prince of Wales, is the biggest consumer of the candy in the family, and not one of his and Catherine, Princess of Wales, three children, as revealed in a 2020 Zoom chat with the royal couple (via Instagram). And while this will be their first Easter without Queen Elizabeth, the family will still keep her close in their hearts.
Keeping Queen Elizabeth II in their hearts and minds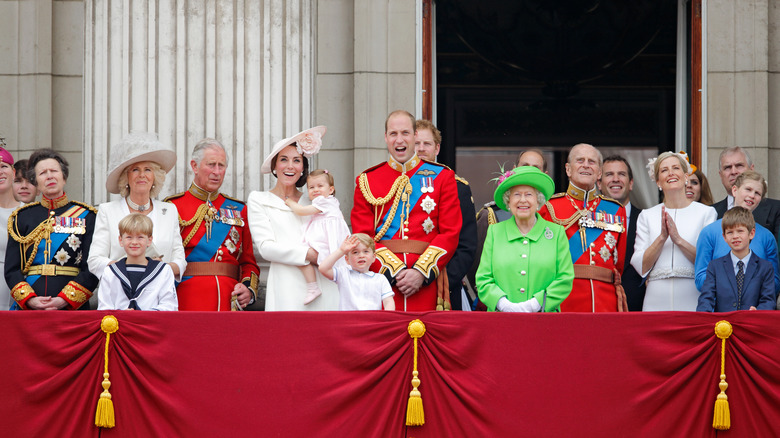 Max Mumby/indigo/Getty Images
According to Express, the royal family is expected to once again attend church services on Easter Sunday at St. George's Chapel in Windsor, the very same place where the queen was buried last year.King Charles III and Queen Consort Camilla will be joined by William and Catherine, Prince and Princess of Wales, and likely by their children Prince George and Princess Charlotte, who made their first appearances at Easter services last year – a huge debut for them, at the time. Prince Louis was too young last year, and it's unclear if he will join this year. Then, Camilla will invite everyone to Windsor Castle, where family members like Princess Anne's daughter, Zara, her husband, Mike Tindall, and Prince Andrew's daughters, Beatrice and Eugenie, will also be in attendance.
Certainly, the queen will be on everyone's minds during church services. King Charles will undoubtedly be thinking of her when he takes over the queen's royal duties, distributing the Maundy money to 74 men and 74 women in accordance with the 74 years he's been alive. King Charles replaced her at the royal event last year, due to her declining health, but this will be the first year he officially assumes the mantle and heads up a tradition that's existed since 600 A.D. But no pressure, we're sure.