The Traditions Queen Elizabeth Planned Every Christmas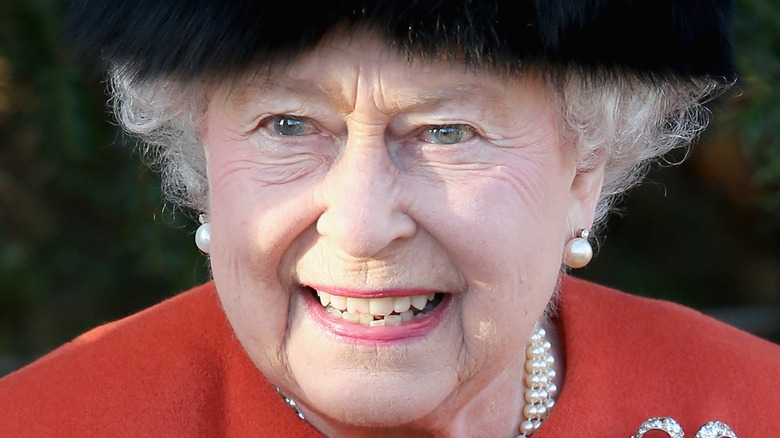 Chris Jackson/Getty Images
It's been a tough year for the royal family. And, following the heartbreaking death of Queen Elizabeth II, they're facing their first Christmas without the family matriarch. Luckily, People confirmed that King Charles III will host the family at Sandringham this year. Further, the king's former sister-in-law Sarah Ferguson snagged a royal Christmas invite for the first time in years. 
Prince Andrew's ex-wife told the Daily Mail she typically chilled out alone on Christmas Eve and Christmas Day while her daughters celebrated at Sandringham. "I will watch 'Ben-Hur' and really enjoy it, then watch the news and see how the girls are doing," Ferguson shared. Gathering the family for Christmas was one of Her Majesty's favorite holiday traditions. Town & Country magazine noted she hosted everybody at her Norfolk estate every year since 1988. 
Like many families, the pandemic changed the royals' holiday plans. According to People, Prince Philip and the queen spent Christmas 2020 at Windsor, just the two of them. People later reported that Her Majesty was forced to cancel the family gathering at Sandringham last Christmas due to the rise in COVID-19 cases. It will be a very different holiday season for the royal family this year, and the Windsors could have major drama ahead with the launch of Meghan and Harry's docuseries later this month. But, especially this year, the traditions Queen Elizabeth planned every Christmas are worth remembering. 
Queen Elizabeth II loved spending the Christmas holidays at Sandringham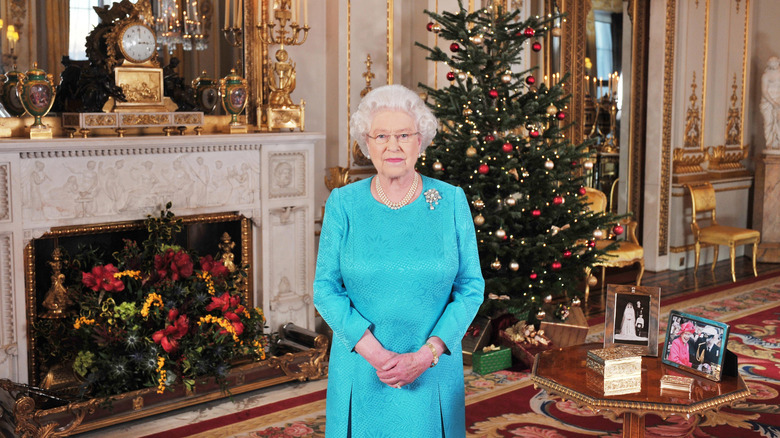 Wpa Pool/Getty Images
Queen Elizabeth II loved celebrating the festive season. Per Royal Central, before everybody made their way to Sandringham, the queen always hosted a special lunch at Buckingham Palace for their extended family. The traditional royal Christmas gathering kicks off at Sandringham on Christmas Eve, and one of Queen Elizabeth's favorite festive traditions goes way back to the Victorian days. 
According to Grazia Daily, King Edward VII always weighed his guests before and after their visits, to ensure their wellness. "Spencer," which follows a distraught Princess Diana during the festive period, included this awkward custom. Town & Country magazine notes that the family opens presents on the afternoon of Christmas Eve, in accordance with their German roots. The country celebrates Christmas Eve as the big day (via House Beautiful).
Town & Country reports the Sandringham celebrations also include a black-tie dinner on Christmas Eve. The following morning, everybody gets up bright and early and goes to St Mary Magdalene Church for Christmas Day services. Royal Central shares that the family then enjoys a festive lunch, after which Queen Elizabeth's Christmas speech often leaves viewers misty-eyed.
Throughout Christmas Day, the family plays games, with charades and football as firm favorites. You won't catch anybody in their pajamas, though. As the queen's dresser Angela Kelly wrote in her memoir, "The Other Side of the Coin" (via British Vogue), "Christmas is such a special time of year — everyone puts on their best clothes."