King Charles Reportedly Breaks With Tradition When It Comes To Planning His Own Coronation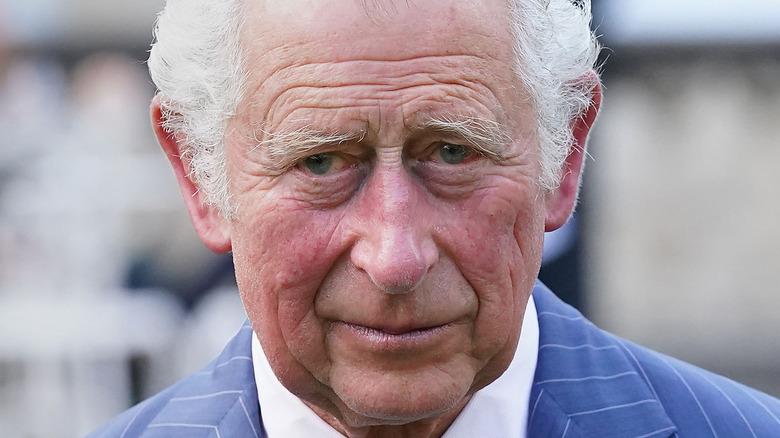 Wpa Pool/Getty Images
King Charles III was four when he watched Queen Elizabeth's coronation, and over the last 70 years, he's had a lot of time to consider the details of his own ceremony. As for the general flow of the service, Buckingham Palace has stated, "The ceremony has retained a similar structure for over a thousand years, and this year's Coronation is expected to include the same core elements while recognizing the spirit of our times" (via The Telegraph). Aspects such as using Westminster Abbey as a venue and having the Archbishop of Canterbury preside over the ceremony have such a lengthy tradition that they are pretty much a given. However, there are plenty of other ways the King is making his coronation unique.
Compared to his mother's, Charles' coronation will be different, breaking tradition in several ways. For example, he is paring down the guest list from over eight thousand to two thousand and streamlining the length of the ceremony to one hour instead of three. 
For Queen Elizabeth's 1953 coronation, the Coronation Committee and Coronation Executive Committee took on the job of planning the historic event while she focused on her new duties as queen. She named Prince Philip, Duke of Edinburgh, chair of the Coronation Committee, where he championed the idea of televising the event. However, according to a royal expert, King Charles is taking a different approach to planning.
King Charles is hands-on with his coronation plans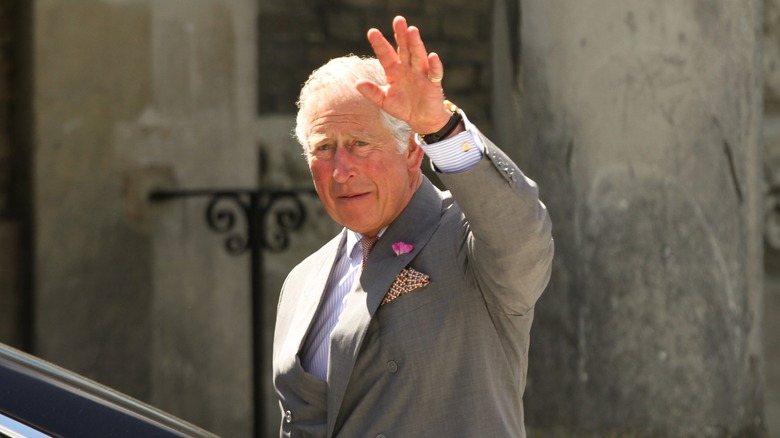 Simon Ward Photography/Shutterstock
Compared to Queen Elizabeth, King Charles III is playing a more pivotal role in his coronation plans. Speaking to Express, Dr. George Gross, visiting research fellow in Theology at King's College London, noted, "I think here the King will be heavily involved in the planning, and we've seen that with things like the choice of the anointing oil and the music." In keeping with his reputation as an environmentalist, Charles' oil doesn't contain animal products. In contrast, one of the ingredients in Queen Elizabeth's anointing oil was ambergris, a product made from sperm whales. 
As for the music, Charles is enthusiastic about creating a soundtrack for big events. "I love trying to organize some interesting, I hope, pieces of music for certain occasions... particularly for weddings," Charles told Classic FM in 2020 (via Royal Central). He recommended several classical pieces for William and Catherine, Prince and Princess of Wales' 2011 wedding. In 2018, Charles helped book a gospel choir for Prince Harry and Meghan Markle's nuptials.
Dr. Gross also believes that Charles is more hands-on with planning due to his extensive experience. "He knows how to play the roles he's played, he's not new to being a dignitary of state, he's used to that." However, Charles has a coronation committee and isn't making all the decisions. For instance, the King deferred to advisors on his coronation outfit when they suggested that a military uniform was a more appropriate choice.
Queen Elizabeth delegated coronation planning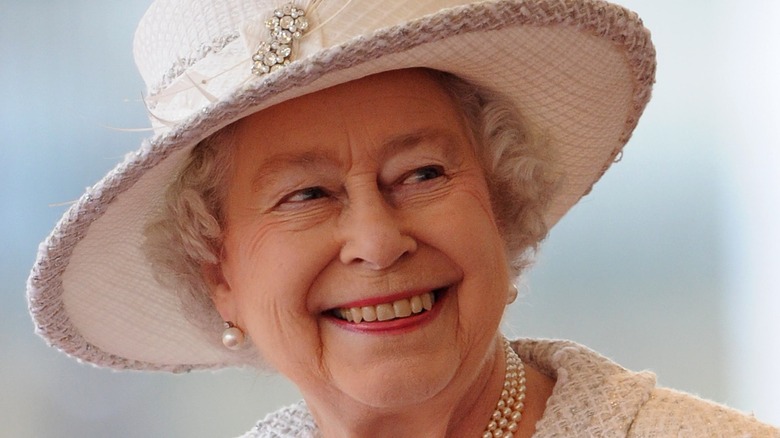 Wpa Pool/Getty Images
Even though she may have been less involved in coronation planning, Queen Elizabeth started thinking about her own ceremony when she was a child. Her father, King George VI, advised his daughter to write down her impressions after witnessing his May 12, 1937 coronation — the date originally intended for Edward VIII's coronation. Since Edward abdicated on December 10, 1936, it's likely George didn't have much input about his ceremony as he wasn't planning to become king.
In her six-page handwritten account, Elizabeth described Westminster Abbey, writing, "The arches and beams at the top were covered with a sort of haze of wonder as Papa was crowned, at least I thought so." She detailed the audience's participation after her mother was crowned, noting, "it looked wonderful to see arms and coronets hovering in the air and then the arms disappear as if by magic," per the Royal Collection Trust.
However, like King Charles, who was famously photographed resting his head on his head during his mother's coronation, Elizabeth had a similar feeling. She explained, "At the end, the service got rather boring as it was all prayers." Along with her grandmother, Queen Mary, young Elizabeth started paging through the program to find out when it would end. Even so, this memory did not influence Elizabeth to shorten the length of her own coronation since her ceremony ended up being about a half-hour longer than her father's.