King Charles' Coronation Outfit Will Reflect A Changing Monarchy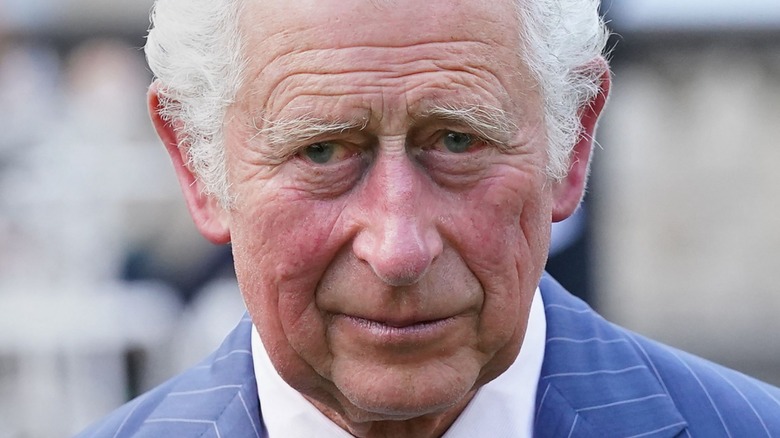 Wpa Pool/Getty Images
As The Firm gears up for the coronation of King Charles III this spring, arrangements, and preparations continue. One of the most pressing decisions plaguing the royal family remains whether or not Prince Harry and Meghan Markle will attend the historic event after the couple's defection from palace life left Britons bitter. The release of Prince Harry's new memoir, "Spare," saw his popularity hit a record low as the second-born son of King Charles divulged family feuds and more startling revelations. Even still, the coronation could be a turning point for the Duke of Sussex, who still maintains his title, though tenuously. While King Charles reportedly wants to let Prince Harry keep his title, his presence at the coronation could be a deciding factor.
Much change hinges upon the upcoming ceremony, which signals a new era for Britain's monarchy. Seventy years have passed since a new sovereign took the throne, and as such, King Charles' coronation will be different from that of his mother's in several ways. Some suspect it will be a shorter ceremony with less spending overall. And others imagine King Charles will want to be eco-conscious, thus keeping the guest list small, relatively speaking, to avoid excessive air travel. 
However, another significant facet of the proceedings is the dress. According to the Daily Mail, King Charles is expected to keep the attire more casual, with plans that will buck the tradition of the last several centuries. 
King Charles breaches tradition of breeches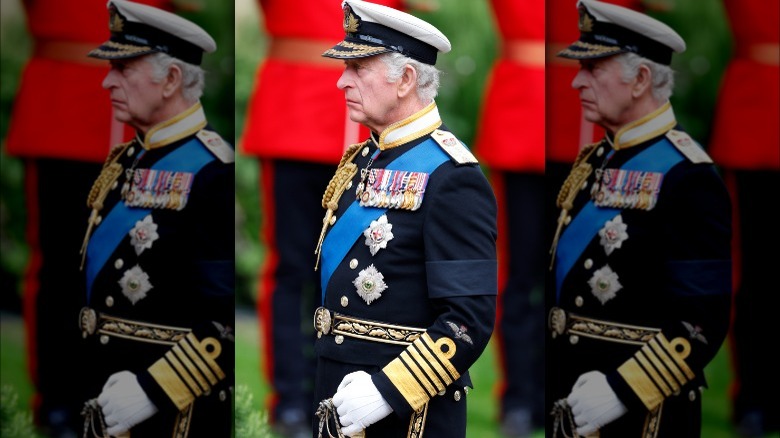 Max Mumby/indigo
According to The Sun, King Charles III will wear a military uniform rather than the customary breeches and stockings that are part of the royal coronation garb. So why the change after hundreds of years? An unnamed source explained, "Though some of the more long-winded elements of the coronation will be moved aside or modernized, the King was happy to wear the breeches and stockings. But in discussion with senior aides, they are saying he should not wear them, so [he] will arrive in a military uniform instead."
The unnamed insider continues, "It is largely to do with modernizing the coronation and stripping away the stuffiness. They think having a 74-year-old King arriving in stockings and breeches in 2023 looks too dated. They are probably right."
The King is allegedly interested in a coronation ceremony that reflects a "modern, 21st-century monarchy." Still, King Charles will be wearing the traditional ermine fur, as well as the ceremonial Imperial State crown and the historic St. Edward's crown that is placed atop the sovereign's head during the coronation itself.