Trump Is The First President To Be Indicted On Criminal Charges. Here's What Happens Next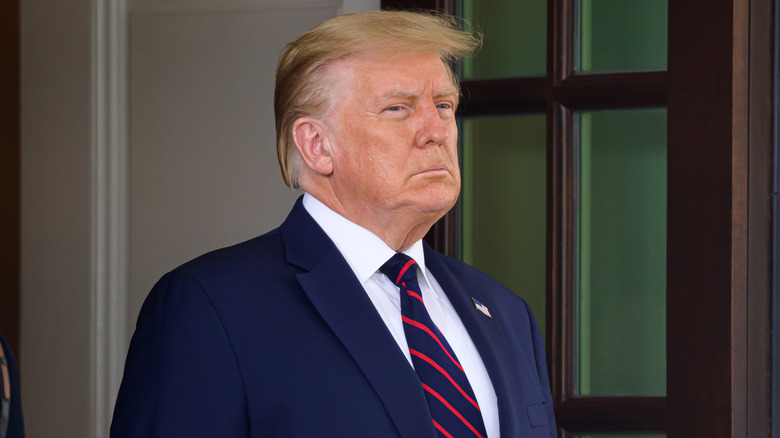 noamgalai/Shutterstock
For the first time in history, a former president has been formally charged with a crime. A Manhattan grand jury has been listening to evidence regarding whether Donald Trump was involved in covering up payments made by his former lawyer, Michael Cohen, to prevent adult film star Stormy Daniels from speaking out about the alleged affair she says she had with the president in the run-up to the 2016 presidential election. The issue hinges not necessarily on the money paid to Daniels, per se, but whether the repayments by Trump to Cohen were covered up and falsely labeled as legal expenses, per The New York Times. It seems that the grand jury found enough evidence to vote for an indictment, though the exact charges are not yet public, according to CNN. 
Trump believed his arrest was imminent, or at the very least wanted to rouse up his supporters, posting on Truth Social that he was expecting to be arrested on March 21; that day came and went. As far as what happens next, the grand jury's vote for an indictment indicates they do feel at least one crime has been committed by Trump, and they have recommendations for the charges.
The next steps after the indictment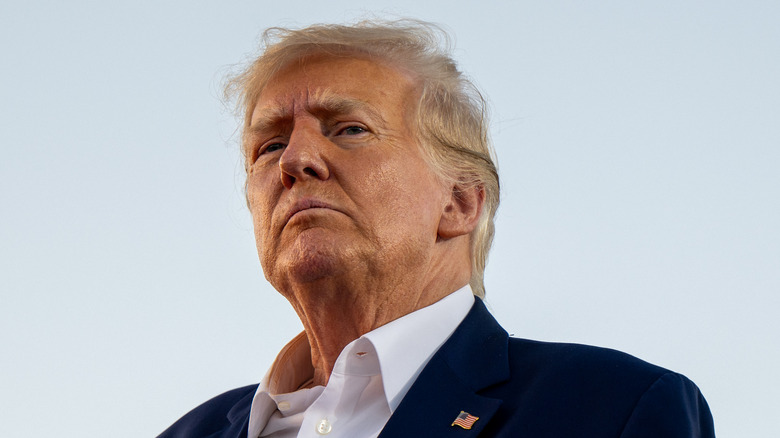 Brandon Bell/Getty Images
The criminal indictment of Donald Trump from the grand jury has not, at the time of writing, been made public. Once it has, Trump will have to make a public court appearance in New York to hear the specific charges from District Attorney Alvin L. Bragg, via The New York Times. His surrender is likely to be voluntary, which would mean he'll avoid being publicly detained. Earlier this week, Trump lawyer Joe Tacopina said that if there was a criminal indictment, Trump, who is currently at Mar-a-Lago in Florida, would surrender. "There won't be a standoff at Mar-a-Lago with [the] Secret Service and the Manhattan DA's office," Tacopina told the New York Daily News.
Whether the former president comes in voluntarily or not, he'll be processed, and he will likely be fingerprinted. A publicly-available mugshot is also likely, according to Forbes, though he probably won't be handcuffed or held in custody. Only time will tell whether the criminal charges will result in jail time for the former president.
The grand jury was set to go on a scheduled month-long break starting in early April, and an indictment was expected to come after the break, per CNN. However, it seems the jury heard all they needed for the indictment. There's more legal trouble brewing in Georgia for Trump, and it remains to be seen how the update in the New York case will impact what's happening in Georgia. Either way, it seems very likely that these events will have an impact on Trump's third run for the presidency.