The Mysterious Character General Hospital's Lynn Herring Played On Days Of Our Lives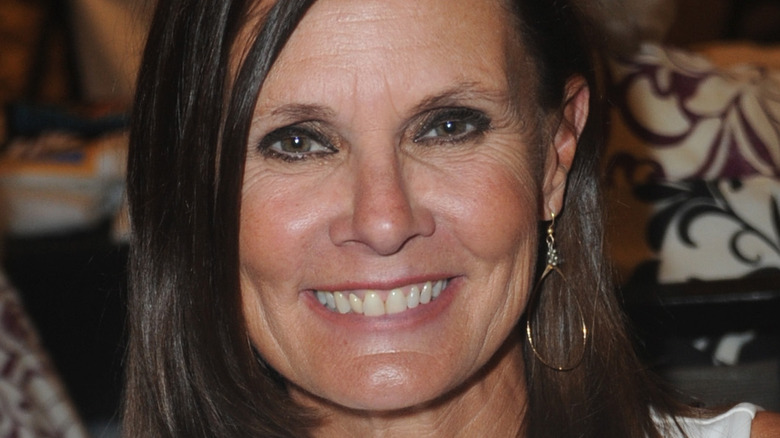 Albert L. Ortega/Getty Images
Lynn Herring's face is one that fans of daytime television should know well. The actor has been part of multiple soap opera casts, and has made her mark on sudsers such as "Port Charles," "As The World Turns," and "General Hospital." Herring made her first soap opera appearance in 1986 when she was cast as Lucy Coe on "General Hospital." Years later, she brought the character to the show's sister soap, "Port Charles." Then, in 2009, she had a short stint as a character named Audrey Coleman on "As The World Turns," per Soap Central.
Along with working in the soap world, Herring is also married to another soap veteran, Wayne Northrop. Fans may remember Northrop as the original Roman Brady on "Days of Our Lives" or the character of Alex North, which he originated decades later. The couple have had a decades-long romance after a chance meeting in 1980. They eventually tied the knot in 1981, and have two sons together, Hank and Grady.
While Herring got her start on "General Hospital," she eventually made the move to "Days of Our Lives" to join her husband. On the show, she played a mysterious character who met a tragic end.
Lynn Herring appeared as Lisanne Gardner on 'Days of Our Lives'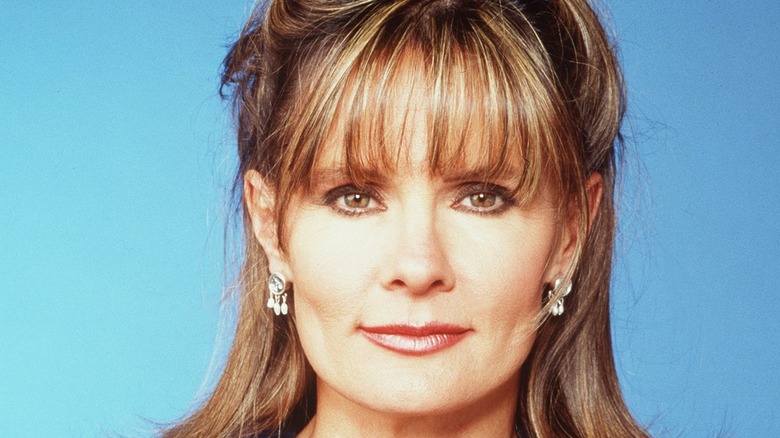 Getty Images/Getty Images
Longtime fans of "Days of Our Lives" may remember when Lynn Herring joined her real-life husband Wayne Northrop on the soap opera. Although they didn't have many scenes together, Herring's character of Lisanne Gardner was a memorable one. She was not only a part of a huge storyline, but some major drama in the fictional town of Salem as well. 
According to Soaps, Lisanne was a lawyer in Salem. She met her demise after a blackmail attempt against Vivian Alamain. Vivian was the adoptive mother of Nicholas "Nikki" Alamain. She was keeping the truth about who Nikki's real parents were a secret from Carly — who was Nikki's real mother. Lisanne was using this information against Vivian, and during a fight between the two, Nikki went to defend Vivian and pushed Lisanne over. This caused her to hit her head and die.  
Lisanne wasn't around Salem for too long, and that was apparently Herring's decision. According to People Pill, Herring wanted to go back to "General Hospital" and ended her contract with "Days of Our Lives."
What's Lynn Herring doing today?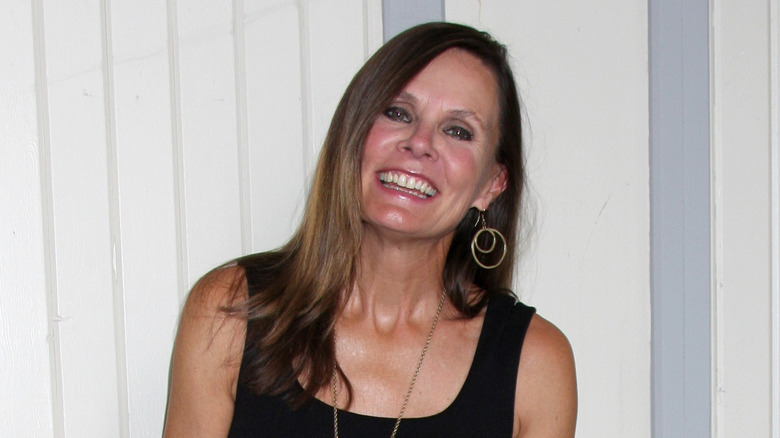 Kathy Hutchins/Shutterstock
Although Lynn Herring left "Days of Our Lives" long ago, she continues to light up the small screen as Lucy Coe on "General Hospital." However, "Days of Our Lives" didn't forget about her. The actor revealed to Soap Central in 2019 that the NBC-turned-Peacock sudser asked her to return to the series in 2003, but not as Lisanne Gardner. Instead, the show wanted to bring Herring back as a totally different character. Herring admitted that under normal circumstances she would have seriously considered heading back to Salem. However, at the time, she was grieving the cancelation of soap opera "Port Charles." "'DAYS' was very, very kind to me. When 'Port Charles' was cancelled, that day they actually called and offered me a part, but it wasn't Lisanne," Herring confessed. However, her heart just wasn't in it. Instead, she opted to eventually return to "General Hospital." 
In addition to her acting career, Herring and her husband Wayne Northrop keep themselves busy. The couple own and operate the Raymond Historical Museum in Raymond, California (via Charity Buzz). The museum is a tribute to days gone by and even includes precious artifacts from the past such as gold mining tools and items that date back to early Native Americans. 
Although Herring did play an important role on "Days of Our Lives," it seems her name will forever be synonymous with "General Hospital." Of course, fans likely won't forget her portrayal of Lisanne Gardner anytime soon.