King Charles Unveils His Coronation Invitation — And Gives Prince George Big Role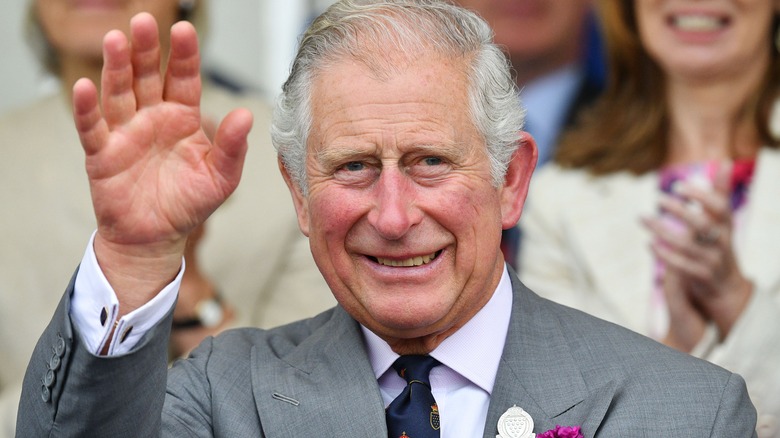 Wpa Pool/Getty Images
Time to watch your mailbox! On April 4, Buckingham Palace unveiled the official invitation to the coronation of King Charles III. The card "will be issued in due course to over 2,000 guests who will form the congregation in Westminster Abbey," as the royal website put it. The ceremony, which is due to take place on May 6, will be only the second coronation ever to be televised, and viewership is sure to top the 27 million households who watched Charles' mother, Queen Elizabeth II, being crowned in 1953. 
Not among the lucky invitees? At least you'll be in good company. Joe Biden won't be attending either, but that's not terribly unusual, considering no American president has ever opted to go to a British monarch's coronation. The invitation was beautifully illustrated by professional artist Andrew Jamieson, who specializes in manuscript illumination, i.e. creating handwritten books with colorful drawings similar to the elaborate style popular in the Middle Ages. 
In contrast to the fancy artwork, the message on the invite is short and sweet: "The Coronation of Their Majesties King Charles III and Queen Camilla," the heading reads. "By Command of the King/the Earl Marshal is directed to invite [guest name] to be present at the Abbey Church of Westminster on the 6th day of May 2023." In keeping with Charles' commitment to the environment, the invite is being printed on recycled card stock. Just as exciting: The palace also revealed the king's entourage — which features a certain young up-and-coming royal.
Prince George will be one of his grandfather's pages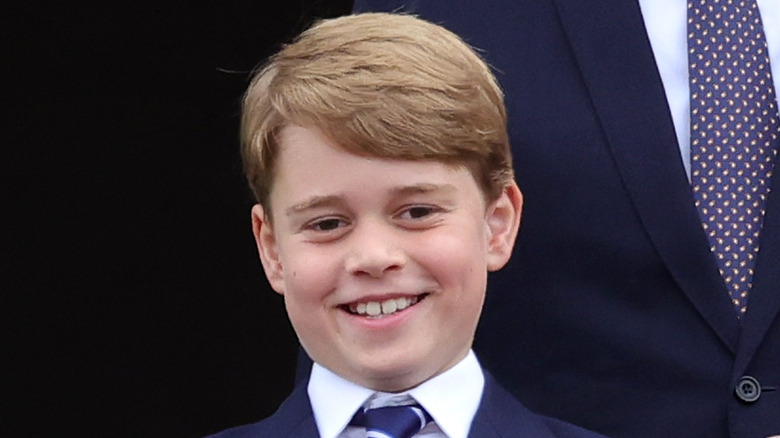 Chris Jackson/Getty Images
At the coronation, King Charles III and his queen consort, Camilla Parker Bowles, will each be accompanied by four Pages of Honour, a role that dates back centuries. Pages are traditionally young men from either the royal family or the general nobility, and their primary role is to be part of the ceremonial procession, carrying the monarchs' long robes. Camilla's pages are her three teen grandsons, along with her 10-year-old great-nephew Arthur Elliot.
Charles' pages are Ralph Tollemache, whose father was a page to Queen Elizabeth; Nicholas Barclay, the grandson of a dear friend; Lord Oliver Cholmondeley (pronounced "Chumley"); and finally, none other than Prince George. At just 9 years old, the future king is quite young to take on such an important responsibility, but he's reportedly all set. A rep for the Prince and Princess of Wales confirmed to People: "It's something [they] have thought long and hard about and are very much looking forward to — and I'm sure George is, too." 
Likewise, a Kensington Royal spokesperson told Rebecca English, the Daily Mail's royal editor: "We're all very excited about Prince George's role in the coronation, it will be an incredibly special moment." Prince William will also take part in the ceremony by kneeling before his father in homage. Kate Middleton, meanwhile, will watch from a place of honor. As for Prince Harry and Meghan Markle, their coronation RSVP was still up in the air as of this writing.