Harry And Meghan's Coronation Status Still Up In The Air On RSVP Date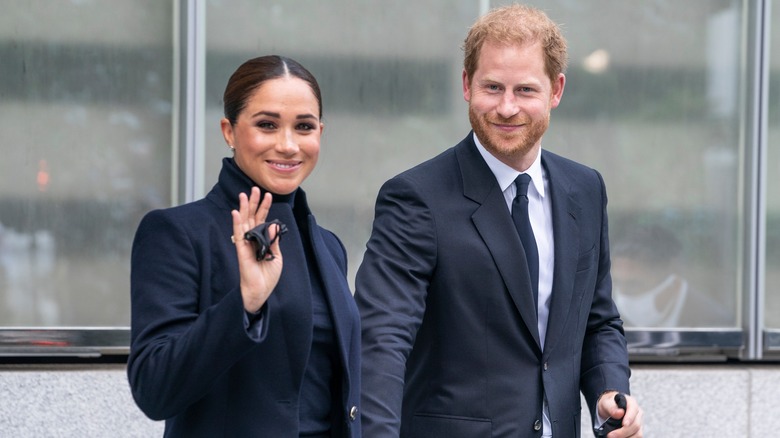 lev radin/Shutterstock
The public held their breath as invitations for King Charles III's coronation were sent out. With so much drama occurring between the royal family, specifically the release of Harry's autobiography "Spare" and Harry and Meghan's Netflix documentary, many wondered if the pair would be extended a royal invite. If Harry and Megan did attend, it would be the first time the family has seen, or even spoken, since the feud exploded.
While there were many reasons for King Charles and the royal family to exclude the youngest son and his wife from the event, it was officially confirmed by Harry and Meghan's camp that an invite was received via email on March 5. And although it seems as though the royal family has extended an olive branch by inviting the pair, it has yet to be seen if they will accept it. Although they have confirmed their invite, and even allegedly asked for a list of demands to be met, there is still no word if they will be there.
What we know about Harry and Meghan attending the coronation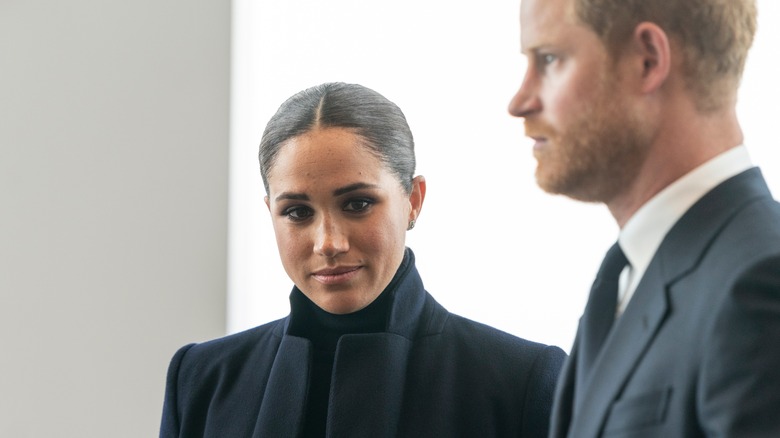 lev radin/Shutterstock
The coronation is a huge event, not just for the royal family, but for the country as a whole. According to TIME, royals from all over the world will travel to the United Kingdom to watch King Charles III be crowned king, along with other important politicians and heads of state. The event, while serious, is also a celebration, with music and even a day off on the following Monday for UK residents.
And while the coronation is a spectacle in itself, most people will be watching to see if they can spot Harry and Meghan. As of this writing, they have yet to RSVP, even though the window to do so has almost closed. It has been reported that they have asked for a few things before they can give an answer, per OK!. This includes including their children in the event, especially since it falls on their son, Archie's, birthday. They also want to stand next to the rest of the royal family on the balcony, an honor usually only extended to currently working royals. Because of these reasons, people believe they are taking their time saying yes to the event. If the couple does attend, it could be the start of a reconciliation between the royals, while their absence may be the end of their relationship. Either way, we will continue to wait with bated breath for their RSVP.